Date:
Wednesday, December 12, 2012
Time:
11:00 AM PT/ 2:00 PM ET
Overview:
Mitch Wagner, Editor-in-Chief, Internet Evolution
Richard Binhammer, Strategic Corporate Communications, Social Media and Corporate Reputation Management
Focus groups, customer surveys, and other traditional means of gathering customer feedback are powerful tools, but they have crippling limitations: You only get the information you asked for, you only hear from people willing to talk with you, and you only get answers to questions when you ask them. By listening and engaging on social media, brands can hear from a broad cross-section of customers, talking in real-time, without leading questions or prompting, about the issues that most concern them and the products and services they want most. Find out how to use social tools and analytics to learn what customers are thinking, and get ahead of opportunities and avert crises before they happen.
Mitch Wagner, Editor-in-Chief, Internet Evolution
Mitch Wagner has worked both sides of the street, as a technology journalist and a marketer and social media strategist. He helped lead development of social media marketing strategy for a business-to-business security company. Prior to that, he was an executive editor and writer at InformationWeek, where he launched the publication on Twitter, Facebook, and Linkedin. He pioneered blogging for Internet Evolution's parent company, United Business Media.

Mitch has been a writer and editor at InternetWeek, Computerworld, and more. He started his career in technology journalism covering Digital Equipment Corp. and IBM, then covered operating systems before leaving that beat to start writing about this new idea of doing business on the Internet (against the advice of his editors, who were sure the Internet wouldn't last). Mitch's first journalism jobs were on local community newspapers in the New York metropolitan area; on his very first job, after writing and pasting up the whole newspaper, he put the bundles in the back of his car and delivered them.

Mitch is a social media addict. Follow him on Twitter: @MitchWagner and Facebook. He lives with his wife in San Diego, where he avoids direct sunlight.
close this window
Richard Binhammer, Strategic Corporate Communications, Social Media and Corporate Reputation Management
Richard Binhammer is one of the early corporate adopters of social media for business, dating back to 2006, when he started responding to bloggers who expressed opinions affecting brands and corporate reputations. From these beginnings monitoring blogs through simple Web searches, he became an early adopter of Twitter, Facebook, Google+, and Pinterest, leading to strategic adoption of social networks for business purposes.

Since 2006, he has been a leader in experimenting with, adopting, analyzing, and deploying social media to help businesses do better business.

As director of Dellís Social Media and Community team, he was responsible for communications, social relations, and training while remaining active in Dellís social media outreach and overall social adoption across the company.

Binhammer joined Dell in corporate communications as a member of the public affairs team in 2005, managing its community efforts in North America and the Asia-Pacific region. Before joining Dell, he worked with several communications consulting agencies in St. Louis and New York, where he focused on planning and implementing strategic corporate communications to achieve business success and build positive corporate reputations.

Before his corporate communications work in the USA, he worked in Canada as a political aide to senior cabinet ministers. He was involved in running local, provincial, and national campaigns and built a successful lobbying business.

His background includes more than 20 years of experience in issue management, public positioning, media relations, and stakeholder outreach.

He has bachelorís and masterís degrees in political science from Queenís University in Canada.
close this window


Webinar Archive Registration
To register for this webinar, please complete the form below. Take care to provide all required information (indicated in
red
). Press
Register
to complete your registration. If you have already registered for our site or for one of our webinars, you may
login
to register without re-entering your information.

a moderated blogosphere of internet experts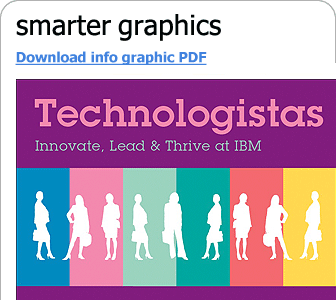 an IBM information resource


an IBM information resource

Acquire, Grow & Retain Customers: The Business Imperative for Big Data & Analytics

Find out how to use big data and analytics to change how your business interacts with customers by incorporating all sources of data to help forge long-term relationships and realize value. A holistic view of the customer, made possible by big data and analytics, ensures unique experiences and personalized communications.
READ THIS eBOOK


your weekly update of news, analysis, and
opinion from Internet Evolution - FREE!
REGISTER HERE



Wanted! Site Moderators

Internet Evolution is looking for a handful of readers to help moderate the message boards on our site – as well as engaging in high-IQ conversation with the industry mavens on our thinkerNet blogosphere. The job comes with various perks, bags of kudos, and GIANT bragging rights. Interested?

Please email: moderators@internetevolution.com