Date:
Friday, September 28, 2012
Time:
11:00 AM PT / 2:00 PM ET
Overview:
Katharyn White, Vice President Marketing, IBM Global Business Services
Dave Gully, Partner - IBM Global Business Services
National Strategy Practice Lead - Smarter Commerce
In a world that is more instrumented, interconnected and intelligent, organizations must turn dizzying amounts of data and connectivity into new opportunities for growth. As computing moves to the front office at an unprecedented rate, the accelerated adoption of mobile, social and automation technologies is shaping both consumer and organizational expectations. In turn, the timeless responsibilities of marketers are evolving to serve newly empowered consumers with new expectations in new ways. The role of Chief Marketing Officer (CMO) and the marketing function as a whole are undergoing substantial change. Learn how the CMO and CIO must partner to deliver and capture value from customer interactions – in a way never before possible.
Katharyn White, Vice President Marketing, IBM Global Business Services


Katharyn leads IBM's marketing for Global Business Services. In this role, she has applied analytics to refine the marketing mix, and led the Business Analytics and Optimization Service Line launch. Previously, she led marketing and strategy in Northeast Europe across IBM's hardware, software, and services portfolios. She is a member of IBM's global Senior Leadership Team, and in that role, leads the team's efforts on enabling every IBMer, and our clients, to deliver and benefit from the Globally Integrated Enterprise. Katharyn was the chair of the Northeast Europe Climate Change Steering Board, and led the integration and transition of IBM's innovative partnership with Lenovo, which acquired IBM's Personal Computing business.
close this window
Dave Gully, Partner - IBM Global Business Services National Strategy Practice Lead - Smarter Commerce

The focus of Dave's consulting work is on helping organizations understand how to effectively initiate, manage, sustain, and grow their multi-channel relationships with customers. His professional interests include multi-channel strategy, direct-to-consumer and ecommerce solutions, customer experience design, enterprise IT strategy, and technology innovation.

Dave has been involved with corporate strategy, sales, technology, logistics, customer service and interactive marketing for over twenty-three years as a consultant. He has helped clients design their "go to market" strategies, create and expand their multi-channel strategies, develop multi-year roadmaps for ecommerce innovation, create new online segmentation frameworks, develop integrated database marketing efforts for multi-channel, re-think their service operations to take advantage of new technology-enabled capabilities, and integrate customer-facing organizations around multi-channel delivery models.
close this window


Webinar Archive Registration
To register for this webinar, please complete the form below. Take care to provide all required information (indicated in
red
). Press
Register
to complete your registration. If you have already registered for our site or for one of our webinars, you may
login
to register without re-entering your information.

a moderated blogosphere of internet experts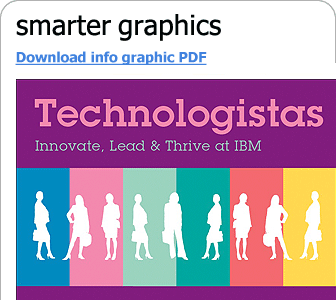 an IBM information resource


an IBM information resource

Acquire, Grow & Retain Customers: The Business Imperative for Big Data & Analytics

Find out how to use big data and analytics to change how your business interacts with customers by incorporating all sources of data to help forge long-term relationships and realize value. A holistic view of the customer, made possible by big data and analytics, ensures unique experiences and personalized communications.
READ THIS eBOOK


your weekly update of news, analysis, and
opinion from Internet Evolution - FREE!
REGISTER HERE



Wanted! Site Moderators

Internet Evolution is looking for a handful of readers to help moderate the message boards on our site – as well as engaging in high-IQ conversation with the industry mavens on our thinkerNet blogosphere. The job comes with various perks, bags of kudos, and GIANT bragging rights. Interested?

Please email: moderators@internetevolution.com