Blaming the PC's gloomy future on tablets is an oversimplification.









Monday March 4, 2013 1:21:50 PM
But what happens if someone steals your BlueTouch? Do they have your whole life?

Friday March 1, 2013 1:39:10 PM
What I have been saying for over 15 years is that what we will end up with is a military-grade box on our belts, wrists, or necklace that will contain encrypted personal storage and incredible amounts of computing power. It will have something that I call, tongue in cheek, BlueTouch -- Bluetooth like functionality with pairing done by physical touch.
You carry a copy of your personal encrypted data for those very rare times you don't have Internet connection. For example, meeting somebody in the third underground floor of a parking garage and wanting to exchange contact info and automagically find a common opening in your respective calendars for a meet over coffee. You'd have something similar to Google glass as output and hand jestures in 3D space and voice commands for input.
When you want to do a video call while leaving the train station, you walk up to something like an old fashion phonebooth that has a keyboard and a monitor, as you touch the keyboard the computer on your belt instantly syncs and you are working as if you had your desktop computer with you.
You go to a partner's office for a presentation. When you touch the large display screen at the front of the room your presentation shows up.
You want a make or take a phone call? There is a handset lying on a table nearby. It looks like the handset of a corded landline phone without the cord or the phone. You pick up the handset and it instantly pairs with you via touch and you can place the call using voice spoken into the handset. It hangs up when you let go of it.
You get a rental car. It connects when you grab the door handle to open the car. You can make voice calls and use the HUD on the windshield of the car as a visual output device -- which also happens to be a touch screen input device.
ETC ;-)









Friday March 1, 2013 1:22:24 PM
Good point, Tinjaw!
Most people can do everything they need with a device with the processor and memory of a phone. The device of the future will probably be a phone with a display that expands in some fashion to tablet size -- perhaps a separate display attached to the phone, perhaps an unfolding or unrolling display of some type.
Then you'll also be able to attach it to an even BIGGER display, along with a keyboard and mouse, for even bigger jobs.
Disclaimer: I've been saying this for nearly 15 years, ever since I saw the future in the form of the PalmPilot.

Thursday February 28, 2013 11:15:39 PM
Nothing threatens the PC. Because the PC is a concept and phones, tablets, etc are form factors. Anything that computes fulfills the "C"-part. As soon as you start to "P"ersonalize it, it becomes a PC. Now, I know that most people, and Mitch in this case, mean what is commonly called a "desktop computer", but I think people are missing the forest for the trees when the discussion turns to what "replaces" the other. Nothing is being replace, simply altered and expanded. Because what we are really seeing is a proliferation of input and output form factors, along with an increase in computational power per physical volume. A two button is the best interface for a stopwatch, but would do poorly to define a 3D shape to a computational device. I don't want a 101-key keyboard on my digital watch, and I don't want two buttons when I am writing a text document. I also don't want a desktop computer on my back as I run laps. I want a extremely high resolution enormous screen when I am attempting to visualize the entire coastline of the east coast as I am monitoring the automobile traffic along roads as a life-threatening hurricane is approaching. And computational power? It's physical form is best when it doesn't exist physically. Data storage, ditto. So all we really care about is do we have an appropriate input and output method/device for *the task at hand*. Sometimes it is something that looks like a wristwatch with a small screen and sometimes it takes the shape of an IMAX sized screen with a full keyboard and an input device with six degrees of freedom. As far as I am concerned, more choices available in input and output devices we have now is what is "replacing" the lack of choices we had until relatively recently.


Thursday February 28, 2013 12:54:45 PM
I agree completely, Mitch. I just bought a Windows 8 laptop for about $350 so it's hard for me to spend twice that to get access to Google Docs and be limited in offline functionality to boot!
Tom









Thursday February 28, 2013 12:47:27 PM
It's hard to see what the market is for the high-end Chromebook. It's too expensive to use as a netbook, and not capable enough to be a high-end laptop. Even with the fancy display and great touchpad.
It's like putting leather seats in a Volkswagen Beetle and selling it at luxury prices.


Friday February 22, 2013 6:23:44 PM
I think Chromebooks and that ilk have a lot of potential but not as Google just offered them in Pixel. The price is too high for the online-only functionality. There's only a small market segment that needs more than a tablet and less than a PC, and Pixel is priced out of it.
Tom









Friday February 22, 2013 4:44:11 PM
We're seeing the emergence of device specialization: Keybard and mouse for heavy-duty creation, tablet for content consumption and Chromebooks -- or something like it -- for situations where the Internet is always reliable.
But there are still plenty of situations where the Internet isn't reliable.


an IBM information resource


Thu
May 30th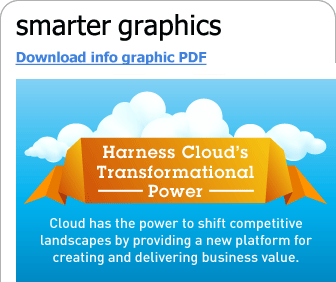 an IBM information resource



It's been 17 years since I've visited the city of Dublin, but I still have some very distinct impressions from my one and only visit.




an IBM information resource

Expert Integrated Systems: Changing the Experience & Economics of IT

In this e-book, we take an in-depth look at these expert integrated systems -- what they are, how they work, and how they have the potential to help CIOs achieve dramatic savings while restoring IT's role as business innovator.
READ THIS eBOOK


your weekly update of news, analysis, and
opinion from Internet Evolution - FREE!
REGISTER HERE



Wanted! Site Moderators

Internet Evolution is looking for a handful of readers to help moderate the message boards on our site – as well as engaging in high-IQ conversation with the industry mavens on our thinkerNet blogosphere. The job comes with various perks, bags of kudos, and GIANT bragging rights. Interested?

Please email: moderators@internetevolution.com