Intel's numbers say the PC is at risk, and Microsoft's Windows 8 interface is an attempt to make Windows relevant in the tablet age. But Microsoft could be betting too much. A dramatic transformation to cloud-and-appliance would mean a big change for our industry.

Thursday October 25, 2012 12:20:05 PM
That's great Chuck: if only Amazon were putting out that kind of information!








Wednesday October 24, 2012 5:06:36 PM
Chuck, thanks for providing these hands-on insights, which add a new, positive perspective to the Windows 8 data stream. It will be great to see how the OS fares among guys like you and Tom on a broader scale.




Tuesday October 23, 2012 9:22:09 AM
I mentioned that there is full hyper-v virtualization support...plus I'm sure the same sort of xp compatibility that they had in 7. So far it feels like more things can run on the new platform, rather than less. I hope I'm right about that part.
Can't speak to CS3 compatibility because I don't use it ;)


Tuesday October 23, 2012 9:04:02 AM
You give me hope, Chuck, and what I'll now do is look at how app compatibility works in Win 8. My biggest challenge is that I have a bunch of semi-wierd applications that I need to run almost daily. I'm still using Adobe's CS3, which is pre-Win7, for example. Microsoft might let me upgrade to Win 8 for $40 but it would probably cost me a thousand bucks to upgrade CS3 to the current version, which is way too much to spend IMHO! I'll have to haunt forums to see if anyone tests my key apps first.
For the broader market, you've convinced me that most users won't have an objective problem, so all Microsoft has to do is insure they know that.
Tom




Tuesday October 23, 2012 8:42:38 AM
Tom, what I've found is that you don't have to do all that much tuning. If you prefer the Windows 7 look, all you have to do is go to the 'Desktop' in Windows 7 and you have just about the same look you used to. You can pin your favorite stuff to the taskbar on the desktop. move it to whichever side you like, etc., just like before. The only thing it doesn't have is a Start button...
Apps on the desktop have the traditional minimize, restore, close button set at top right, and they can be dragged around and resized and all that. Oddly a 'full screen' desktop app is not quite the same as the metro version; all the stuff that used to work for the full screen desktop app still is the same, where the metro version is likely not to respond to most of your right clicks etc.
I'm still not used to the 'new' parts, but I do really like the new start screen as a replacement for the traditional Windows 7 menu.
I like that I can right click on the start screen's 'hotspot' (left bottom corner) and get a cool menu as shown at right. It took a lot more to get to those things on Windows 7 than it does on the new Windows 8.
I really like that such things as hyper-v virtualization and remote desktop capability are included in Window 8 Pro, which is the version I'll be getting once it is released. I like that there are less versions so it's less confusing. I like the storage clusters, the way that networking finally is easy to set up, generally I really like this so far.
When Microsoft finally fixed Vista and called it Windows 7 with a hefty upgrade price I felt ripped off. The only reason I actually got Windows 7 on my pcs, even though I liked it, was that it came with my new purchases. But this time around, Microsoft is doing something right by offering the inexpensive upgrade. It's about time they did something right.


Tuesday October 23, 2012 7:40:56 AM
Thanks for the hands-on experience, Chuck! I've tried Win 8 on a test machine in beta but I didn't have an opportunity to customize it and I found the GUI differences pretty significant. I guess the key issue is going to be whether the "typical" Win 7 user can make the kinds of changes you made to tune the interface to be more familiar. I wonder why Microsoft didn't offer a kind of "Layout" option that would substantially duplicate Win 7? That would have made the transition easier for those who didn't have the time or skill to tune theirs up.
The other question is whether Win 8 really lets Microsoft extend its brand to appliance/devices. That's likely going to depend first on whether others, like you, find value in Win 8 on PCs and second on whether developers can build apps that cross over to tablets/phones.
Tom




Monday October 22, 2012 2:41:37 PM
Breaking News: This OS is very fast and it can be made to act like an enhanced Windows 7. I'll be upgrading at least one oe my machines during the $40 updgrade window.
I think Mircosoft is betting on a lot of people having the same reaction I have. Why not stay up to date when the Redmond giant has finally offered a reasonably priced path to do it legally?
I recently worked on repairing a Vista laptop for a friend. He had a number of issues in the software, with the result that the computer could no longer perfrom updates properly and had several performance issues. If he had had his Vista disk, I might have reinstalled the os for him. As it was, Microsoft support wanted me to buy an upgrade to Windows 7 for hm, at a cost of over a hundred dollars. I told him to wait, limp along till the end of October, get the $40 upgrade. If it's a good product, everybody will win: my client, me, and Microsoft.
Yesterday I decided that I really should try the thing out if I were going to recommend it to my client. Clearly it would be a good choice from a purely finanical standpoint; would it also be something he would enjoy using? So I installed a preview version on my spare laptop, the one I've been using with OpenSuse. I swapped out the hard drive first so I would be able to go back.
At first I didn't like the start screen. I'm still not sure about it, but it's growing on me. Now that I know I can just start typing on it and it will find my apps, and I've learned more about how to customize it, I'm getting to kind of like it.
I have to confess that I've made my windows 8 look a lot like my windows 7 setups. I only use the full screen app stuff once in a while; I've got the traditional taskbar over on the left just like I did on windows 7. I haven't turned off as many features as I did with 7, because they don't seem to slow down the computer like they used to. I am really enjoying the perforrmance of 8 on this laptop.
I don't think traditional laptops and desktops are going away; I think they are just getting some company. The thin clients may be great for many applications but there's a lot to be said for having all your programs and data in one place. That's why I think a laptop is still the best all around choice, for now, and W8 helps squeeze some more performance out of it.
I tend to be a basher of Microsoft but so far I think they did a very good thing with W8.


Monday October 22, 2012 1:41:08 PM
It does for half of it, Mary; the appliance side, and in fact it's one of the reasons I think Microsoft may have more cloud affinity in mind for Windows 8. The ARM version is likely going to be very limited in terms of what it could do on the local device because most ARM processors are on little gadgets without local disk, etc. I'm wondering if Microsoft might be looking at the notion of having some application features and components being made "portable" between cloud and device, so they're local if you're running on a Windows ultrabook or desktop or something big, and cloud-hosted if you're running a smaller appliance.
Tom








Monday October 22, 2012 1:20:38 PM


Monday October 22, 2012 11:16:28 AM
That I definitely agree with, Joanne! Microsoft's biggest problem in this space IMHO is the fact that they shillyshally around with their positioning and announcements and end up losing the initiative as you said in your first post.
I wonder if they've realized that IaaS is going to hit the wall in terms of the value proposition at some point, and rather than try to buck the media hype on the topic they decided to ride it out until things lose their bloom, then step up with an announcement? We'll see, I guess!
Tom


an IBM information resource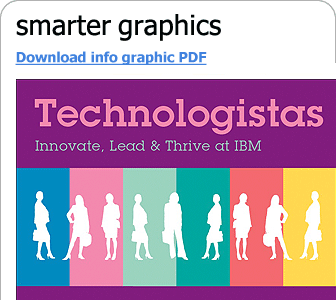 an IBM information resource



The IBM cloud continues to expand.




an IBM information resource

Expert Integrated Systems: Changing the Experience & Economics of IT

In this e-book, we take an in-depth look at these expert integrated systems -- what they are, how they work, and how they have the potential to help CIOs achieve dramatic savings while restoring IT's role as business innovator.
READ THIS eBOOK


your weekly update of news, analysis, and
opinion from Internet Evolution - FREE!
REGISTER HERE



Wanted! Site Moderators

Internet Evolution is looking for a handful of readers to help moderate the message boards on our site – as well as engaging in high-IQ conversation with the industry mavens on our thinkerNet blogosphere. The job comes with various perks, bags of kudos, and GIANT bragging rights. Interested?

Please email: moderators@internetevolution.com