The quest for Webpage clicks and ad impressions is creating a market for sensational truths and lies in equal measure. How are we going to get to the bottom of any real issue online – like what's really going on with Carrier IQ, for example – if we can't separate hype from reality?


Friday December 9, 2011 6:42:27 PM
Do you remember the old Somthers Brothers routines? In one Tommy starts singing "I yelled fire when I fell into a vat of chocolate..." and Dickie stopped him and said "Wait! Why yell "fire!". Tommy said "Because nobody would have come if I yelled "Chocolate!"
Tom

Friday December 9, 2011 5:28:02 PM
That's a really important distinction, Tom, and perfectly captures what I was driving at.
I was thinking of the headlines which used to be posted by street news vendors to try to attract newspaper purchases. My favorite from way back was something like "Princess Diana Bomb Scare." The actual story was something about her visiting a site where a bomb had once been found.


Thursday December 8, 2011 5:38:51 PM
I do think it's relevant, Kim, because it points out the direction behind my proposed ad driver. We're better at informing people about things in that we're better at letting them know something has happened. We are dependent on their taking some time to exploit that knowledge, and perhaps the challenge is that people are mistaking the knowledge an event occurred for knowledge about the event!
tom


Thursday December 8, 2011 5:34:51 PM
Isn't it frightening to be a part of history! I was reflecting on a WWII documentary the other night that I was in first grade talking about the end of the war with my classmates just 3 years afterward.
I agree that good stuff rises, and also (if I can restate your point) that the challenge of today is that there's so much bad stuff for it to rise through. I can also recall when if you did a search on a key networking topic, you'd get a hit on my website where I published our tech journal (delayed, but for free versus subscribers). I've long since had to pull it because of plagarism and in any event people who do SEO would now get a hundred pages of hits ahead of mine anyway!
I do think that (no plug intended here) sites like IE can be a help by providing something that the web can't, which is some level of positive selection, something to get real discussion elevated out of the noise level.
Tom

Thursday December 8, 2011 5:22:50 PM
I think the hard thing to accept is that attention-grabbing news tweets, like shouty headlines, are for the most part better regarded as performative utterances than statements. Which is a big-mouthed way of saying that their main aim is not to convey information, but to perform an act (standard example, when the official says "I pronounce you man and wife," he/she is neither telling you what he is doing, nor offering you information about your status - he/she is performing an action by speaking those words).
Tweeting something like "Euro markets rocked by breaking news," a journalist is really doing something like saying "Once upon a time..." Come and listen and you will hear the story.
Yes, this gets muddied when apparent facts are used as garnish. I hope that's relevant...








Thursday December 8, 2011 4:54:05 PM
Tom, I remember you 20 yrs ago and can vouch for all you say! And I agree. But content quality tends to rise above the general noise, even today. The problem, though, is that the focus now has changed, and the kind of magazine analysis that used to be carried into vendor meetings by prospective buyers has moved to forums and other venues.
It's also harder to find that stuff, given the amount of published material that must be waded through.
No easy answers.

Thursday December 8, 2011 11:36:50 AM
Nicole - Arianna said right after the AOL deal that "we're now creating the news as it happens". So we can forget accuracy and facts from the big aggragates which for the most part have become real time tabloids.


Thursday December 8, 2011 11:10:09 AM
I agree, Nicole, and I wish I had a better one myself. I'm a veteran of the networking space, one of those with the longest history. I did my first article for publication 20 years ago and we've published our own tech journal for 30 years. I've always prided myself on being someone who actually knows something, not just someone who can sing and dance. Back in '91, when there were about 12,000 organized points of network equipment procurement and about 12,000 technically qualified buyer organizations, the market fit my model. Fast forward 20 years. Today, most networ technology is purchased by people who are not only unaware of network issues, they LIKE that state! Consumerism and the Internet have made this a market of network amateurs. Sure there are real issues for network-builders, but those network-builders are drowned out. If we looked at the top tech items on IT sites today, we'd find stuff on Apple and tablets and phones and games. Ten years ago we'd have seen stuff on core networks and routing policies. I'm not saying that consumer issues aren't important in a consumer-oriented market, or that this shouldn't be one. What I'm saying is that there is still a real world of issue behind the most vacuous vision of conspicuous consumption. We don't have the glamor without the guts, and we're failing to deliver the stuff that the real builders and movers need.
But of course, this could just be a curmudgeonly rant on my part!
Tom




Thursday December 8, 2011 10:55:59 AM
I agree with your point about creating value, Tom. I guess the question is "how"? With everyone competing for the same eyeballs, the method seems to be "with more aggression and extremism!" but I don't think that's the answer.


Thursday December 8, 2011 10:44:52 AM
There's a price to pay for the shift to primacy versus value, too, I think. I've surveyed enterprises for almost 30 years now, and I looked back at my 1991 survey (20 years) the other day for some historical data. One thing I stumbled across was that the enterprise networking buyer in 1991 ranked technical publications as the second-most-influential source of information for them, after the experience of a trusted peer. In 2011, enterprises ranked online publications number five, which was below vendors. The problems users cite all relate to the trend to try to get "something" up quickly. The stuff is a regurgitation of press releases, they say, too short to cover the issues, lacks insight...you get the picture. Enterprises also say that the Internet is less useful to support technical decisions than printed publications were! In part that's because the truth, or at least helpful stuff, gets buried in a sea of ads and chaff. At some point, we have to figure out how to create value again or eyeball share will be hard to come by!
Tom


an IBM information resource


Thu
May 30th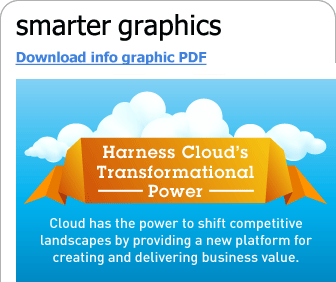 an IBM information resource



For me, it's always a good day when IBM announces one of its new studies.




an IBM information resource

Expert Integrated Systems: Changing the Experience & Economics of IT

In this e-book, we take an in-depth look at these expert integrated systems -- what they are, how they work, and how they have the potential to help CIOs achieve dramatic savings while restoring IT's role as business innovator.
READ THIS eBOOK


your weekly update of news, analysis, and
opinion from Internet Evolution - FREE!
REGISTER HERE



Wanted! Site Moderators

Internet Evolution is looking for a handful of readers to help moderate the message boards on our site – as well as engaging in high-IQ conversation with the industry mavens on our thinkerNet blogosphere. The job comes with various perks, bags of kudos, and GIANT bragging rights. Interested?

Please email: moderators@internetevolution.com