MySpace is reinventing itself by focusing on content, but it's too late, and other social networks should learn from its example by looking toward a telco payment model if they want to sustain user commitment and their own revenue.


Wednesday December 1, 2010 7:36:43 AM
Interesting thought; I wonder if aging Gen X and Yers will flock to their "old" sites and create a market? I also wonder given advertising's infatuation with youth, whether anyone would advertise there!
Tom




Tuesday November 30, 2010 9:41:21 PM
If they can keep a float for a few years maybe all these hipsters will be flocking to retro social media sites like myspace and even Friendster!


Sunday October 31, 2010 10:05:52 PM
I understand your points, Nathan, but there are still issues with monetization that simply saying "users have to drive the process" won't solve. A successful business has to make money in some way. Ad sponsorship of services is limited by the ad budgets and ad spending worldwide is declining as a percentage of global GDP.
When a company like MySpace is a startup, it's trying to get market share, and it's hoping it can monetize that market share. Same for Facebook or Twitter. When somebody like News Corp buys up a company then they're not a startup any more. They're not in the game of building a customer base, but rather in the game of monetizing something. If you can't monetize a customer, you may as well lose him. If losing some customers to monetize the remainder is the best you can do, it's better than keeping them all and monetizing none of them.
Tom




Sunday October 31, 2010 10:01:15 PM
Hi Nathan, I agree. Freemium is the way to go. As long as the base is big and the additional services are good enough to make people convert, Freemium is the best model for many online services.







Sunday October 31, 2010 9:26:56 PM
Tom,
I respectfully disagree. In my opinion social networks (i.e. Facebook, Twitter, et al.) moving towards a fee-based model even if improved services are introduced, necessarily guarantee any kind of client retention. This reminds me of the age-old adage in business: "you get what you pay for". You get what you pay for seems no different when discussing it in the context of business in the social networking realm. The users (we can't really call them clients or customers) are paying nothing yet still receiving a service that they are generally satisfied with, and when they receive a free non-tangible service, they may be far less likely to have qualms about it than those who are paying a fee for it. As a personal example of this; I'm more likely to complain to my paid VoIP carrier about the quality of my calls than the free, ad-sponsored Google Voice service. If the carrier I'm with doen't offer me quality service then I will be more enclined to consider switching and "voting with my wallet", whereas with Google Voice I'm more likely to be patient with them until the service is improved (or use alternatives like Skype).
It is important for other social networks to learn from the mistakes MySpace made. MySpace's dismal failure may have been a result of several business missteps; their sexual predator problems, allowing users to generate their own MySpace web-sites (making for awful, bloated sites), and MySpace's naiveity with regards to how they gathered statistical data on their users. In my experience MySpace's policy of bombarding their users with seemingly random non-specific ads pales in comparison to Facebook's more accurate and user relevant patent pending ad-targeting system.
Freemium
Facebook and Twitter presently utilize the Freemium business model, a model that has been gaining significant traction online which allows companies to reap significant profits as some of these success stories (case study on Pandora, Dropbox, Evernote, Automattic and MailChimp shows) have shown. The Freemium business model as I explained earlier this month in a reply to Ron Miller's "Freemium: The Web's Counter-Intuitive Business Model" article, that while it appears counter-intuitive, "the Freemium network affect after early adoption can lead to a critical mass causing your free non-tangible product or service to generate the vendor significant profits".
Facebook are adopting more than just the ad-generated model of Freemium for their business. They're introducing more direct approaches to revenue generation with value added services. As an example of value added services; Facebook recently announced that their credits system that will be sold at Wal-Mart and Best Buy, allowing users to purchase virtual goods on social network services like FarmVille, Bejeweled Blitz, and contribute to charities such as Nothing But Nets (a UN foundation to fight diseases like malaria).
Better ad targeting services, improved advertising solutions (more specific analytics, better pricing), and more value added services are ways these social networks may be able to maintain larger long-term revenues. Most importantly the people running these social networks should be listening to their users; give users services they demand, listen to their concerns with regards to security and privacy, and continue to innovate the services in unique ways their competition isn't.
- Nathan


Sunday October 31, 2010 12:22:17 PM
Hey, Paul, I think the comparison with Facebook here is very appropriate. For Facebook, the leader in the "free-social" model, it makes little sense to change horses for now. But success in social network sites is like success in any business, it's measured in dollars and not in customers. MySpace's problem isn't as much a second-tier position in number of registered users as no position in the ad-monetize area. That means that even if they sustain their current base they lose money for their parent. Sure they could lose a couple hundred million customers if they abandoned the free model, but if the remainder paid something they'd be potentially highly profitable. They're losing customers now even without a pay-based model.
As I've said before, though, the big problem for all these guys is that ad sponsorship is a zero-sum game. Everyone and everything can't be ad-supported, and robbing Peter to pay an exploding number of Pauls (no pun on your name intended!) means that nobody has much of a chance of creating a compelling revenue stream.
Tom




Sunday October 31, 2010 11:36:32 AM
Hey Tom,
There is an old saying that states "better later than never" and it seems Myspace is giving it one more try to see if they can make themselves relevant again. And to me they still have a chance. MySpace still has a solid user base of close to 100m users and even though that number pales in comparison to FB 500 million, they still has a a good enough number to start working on.
I agree with your assessment though that the social networks will have to find a more sustainable way of monetizing their large user base. I think the guys running these socila networks may also be thinking on that but as always the users's reaction to any pay model has not been encouraging thgus far. If you ask users just how much they are willing to pay for a social networking service, you will definitely be surprised by the result.
Facebook's CEO has come out saying often times that they will never consider offering a pay model so it seems they are definitely not going to heed your very sound advise. Things may change though as the social networking space continues to mature.


an IBM information resource


Thu
May 30th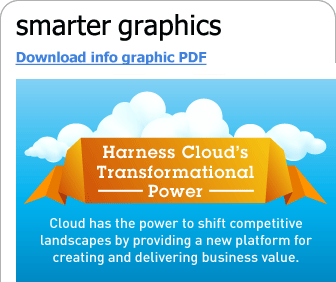 an IBM information resource



It's been 17 years since I've visited the city of Dublin, but I still have some very distinct impressions from my one and only visit.




an IBM information resource

Expert Integrated Systems: Changing the Experience & Economics of IT

In this e-book, we take an in-depth look at these expert integrated systems -- what they are, how they work, and how they have the potential to help CIOs achieve dramatic savings while restoring IT's role as business innovator.
READ THIS eBOOK


your weekly update of news, analysis, and
opinion from Internet Evolution - FREE!
REGISTER HERE



Wanted! Site Moderators

Internet Evolution is looking for a handful of readers to help moderate the message boards on our site – as well as engaging in high-IQ conversation with the industry mavens on our thinkerNet blogosphere. The job comes with various perks, bags of kudos, and GIANT bragging rights. Interested?

Please email: moderators@internetevolution.com