Just when it looked as if everyone was agreeing on net neutrality rules, the DC Court of Appeals has said the FCC has no authority to enforce them. We're now in for a period of regulatory chaos where everyone will have to try hard to follow, and influence, the issue.


Wednesday November 3, 2010 2:02:28 PM
Call me cynical, Paul, but I think any utterance by a politician is self-serving and has no meaning in terms of either what's best for the country or even what they actually intend to do.
We've had a lot of party changes since 1996 when the Telecom Act was passed, and there's been no success under any of the parties to amend the Act for any useful purpose relating to neutrality. In fact, it's never come to a vote, though all kinds of bills were "introduced".
The problem is that there's no single conception of neutrality, there's no way of applying the FCC's former principles to all of the players actually involved, there's no political will to meddle in the issue for risk of creating backlash from voters and practical problems in the market, and there's no desire in Congress to even understand the real issues. I once offered to donate my time for no cost and no recognition or favors to help in the Telecom Reform debate, and I never even got a response!
Tom




Wednesday November 3, 2010 1:36:43 PM
I was bemused two weeks ago when I came acorss this website:
Stand with bold Democratic candidates for Net Neutrality
I'm still going through the poll results to see if any of these candidates did emerge victorious even thoiugh someone stated that all the Democrats who went on record to back it — called "bold Democratic candidates" by NetNeutrality Protectors — failed to win their elections yesterday.
Were these candidates just playing the usual politricks by holding on to Net Neutrality to salvage their politcal careers?


Thursday May 6, 2010 7:41:07 AM
The devil's in the details, Paul. Title II regulation gives the FCC a lot of options, but so far they're not hinting on just what options they'd take. I think Title II is the right answer--broadband is a telecommunications service and it should be regulated as one.
Tom




Wednesday May 5, 2010 10:11:55 PM
Hey Tom,
It seems the recent court ruling has not stop the FCC developing ambitious plans to regulate the internet. How do you rate this new fight-back by the FCC as revealed in this WSJ article?


Monday April 12, 2010 12:35:24 PM
We may get some answers to the question of Google's plans as the FCC considers its next steps. Google's certainly not been shy about pushing positions that create competitive advantage or financial gains for the company, and what they say and do as the debate unfolds may reveal where they see themselves going. Look for hints through the summer!
Tom

Monday April 12, 2010 12:32:47 PM
I 100% agree that the LAST thing Google would do is buy their way into a low margin, regulated business.
What they WILL do is cream off the paid services of others. They will find a way. Think what even ONE node in a pricey city center would be worth to Google, and the cost would be WAY below $750 per household.
I do not believe that their FTTH experiments will stop at experiments, they are pretty clearly running a market study to see what is is worth to them. If the revenue is worth it, expect LOTS of 'experiments'
Lawrence Ricci
www.EmbeddedInsider.com


Monday April 12, 2010 11:29:22 AM
I hope you won't object to my recharacterizing the Google broadband plans as "classical wisdom" rather than "open knowledge". Reportage tends to stress what's exciting and not what's true. Business Week notwithstanding, I think Google's own comments on its FTTH initiative make it clear that they are sponsoring only trials and that they don't plan to invest in a real deployment on any scale. In fact, they really suggested they'd like to help municipalities sponsor their own roll-outs.
The cost is the issue, indeed. Conservative estimates for FTTH cost run to about $750 per household in fiber deployment plus connectivity costs. It's hard to get good numbers on wireless broadband because the cost varies enormously depending on how many users you believe can share a given WiMAX or LTE cell. But it's the financial stats that tell the tale. Google's profit margin is about 28%. Verizon's profit margin is less than 3.5% (Yahoo Finance, as of today). You don't go from a high-margin business to a low-margin business without taking a real beating in your stock price, and I don't think there's a chance in the world that Google would do it.
Tom

Monday April 12, 2010 11:17:20 AM


Monday April 12, 2010 9:59:55 AM
I'm still not convinced that Google can avoid regulations, even by offering "free" service, but I'm less convinced that free service is an option. You don't build your stock value by giving anything away. Google would need to subsidize broadband from ads, but the whole global ad budget is less than a sixth the global network services spend, so you can't carry free-ness in the form of subsidies very far. It's particularly challenging to target underserved demographics with ad-sponsored services because of the issues of ad targeting. Who targets the lowest quintile of the economic chain with ads? Not many.
The big problem on the WiMAX side isn't coverage it's effective bandwidth. Six WiMAX cells would generate a collective 300 Mbps of bandwidth, roughly. That's less than the capacity of one good PON tree, far less than one cable span, and about the same as the capacity that would feed two modern DSL remote DSLAMs. Ten million users are not going to get much joy from sharing 300 Mbps.
I don't dispute for a moment that Google wants to convert users to depend on them for applications because there's an economy of scale they can play with,because ad sponsorship opportunity is strong, and because regulating information services like applications is probably not in the cards. But I think Google is totally uninterested in being a telecom provider in any form. Only time will tell!
Tom

Monday April 12, 2010 9:51:21 AM
It is a long game, and I suspect Google will thrive on the SNAFU situation that exists.
They definitely do not want regulation- so the way they will skirt it is by offering broadband 'free', especially to poor kids in the inner city (and only by 'accident' the affluent yuppies on the edge of the ghetto)
And about the cap-ex. It is only expensive if they want to get universal. Google could cover 10 Million people in the NYC metro with a half dozen WiMax stations, placed on the tops of existing buildings, or maybe in the windows of peoples apartments.
My guess is Google's initial experiments in this area are to test the water, to see how much of a community they can googlize, to see how fast they can covert them to Google Apps. Then we will see.; And if they need ten billion to get into the communications business, do you think they would have any problem issuing stock or maybe converatble bonds?
Lawrence Ricci
www.EmbeddedInsider.com


an IBM information resource


Thu
May 30th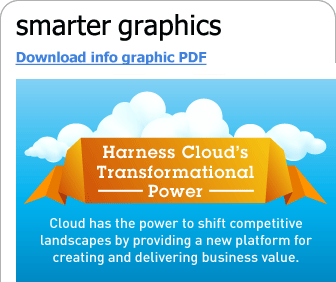 an IBM information resource



For me, it's always a good day when IBM announces one of its new studies.




an IBM information resource

Expert Integrated Systems: Changing the Experience & Economics of IT

In this e-book, we take an in-depth look at these expert integrated systems -- what they are, how they work, and how they have the potential to help CIOs achieve dramatic savings while restoring IT's role as business innovator.
READ THIS eBOOK


your weekly update of news, analysis, and
opinion from Internet Evolution - FREE!
REGISTER HERE



Wanted! Site Moderators

Internet Evolution is looking for a handful of readers to help moderate the message boards on our site – as well as engaging in high-IQ conversation with the industry mavens on our thinkerNet blogosphere. The job comes with various perks, bags of kudos, and GIANT bragging rights. Interested?

Please email: moderators@internetevolution.com