Techies are going crazy over the possibility that Google might design and sell its own Android phone. Some writers say it's a very big deal. Reiter questions whether it will happen and, if it does, whether it even matters.



Wednesday May 12, 2010 12:33:25 PM
Hi bauerb,
I'm sorry I didn't reply sooner to your comment about the then-pending Google Phone. I guess I missed it.
I know a lot of people were -- and still are -- concerned about Google's access to personal data. Now that the Google Phone -- the Nexus One -- has been on the market for months, it doesn't seem to have generated any more -- or less (fewer) -- privacy concerns.
Indeed, the Nexus One isn't selling as well as, I assume, Google had hoped it would.
Still, Google's presence will continue to be huge in smartphones with the numerous versions of Android handsets on the market. And the strong possibility of Android tablets and Chrome OS netbooks this year will only add to concerns about data privacy.

Wednesday January 6, 2010 7:30:16 AM
it's about data. a new google phone will allow Google to:
1. know all your contacts, if they don't have them already via gmail
2. know every call you make/receive
3. know your location at every moment, with perfect history
Now think Media Mixing: what is the unexplored frontier of Advertising in new media? sound. so you get your free google phone(or whatever the fee), and depending on your location, or anything else about you, google starts mixing in low volume advertising through a "mixed-in" audio channel. want your conversation "ad free", you can buy your way out of that(just like on the web)
Everyone should run as fast as they can away from the Google phone. Who cares if they have some Google widgets or other whiz-bang features. A Google phone comes at a steep price
buy the Google phone and you are Gwned!



Monday January 4, 2010 10:15:32 PM
Hi lpricci49 (Lawrence),
Most Android applications will work on all Android phones. However, there are exceptions.
If an application is designed to work with certain functions, such as a compass, higher resolution screen, trackball, etc. it might not work or work as well on phones that don't have a specific feature.
That's even the case with iPhones. The 3GS has a compass, a three megapixel camera and macro mode. Some apps are designed to work with those features.
This is a classic problem of developing for cellular phones, of course, and developers understand the concept. After all, Apple supposedly asked some iPhone developers to rework their applications to scale to screens larger than the iPhone. iSlate?
I think if you purchase an Android application, it may be downloaded to multiple phones because Android Market is based on your Gmail account. I haven't tried this, though.



Monday January 4, 2010 10:00:55 PM
Hi aum007,
Google doesn't care about challenging the iPhone per se. Google's strategy is to get more people online to view its advertisements, regardless of the type of device -- computer, portable computer, phone, iPod touch-type product, etc.
Phones with Android have Google applications as standard which, of course, encourage people to see Google ads when they are connected.
The problem with going after lower-tier consumers is that data plans cost money. So focusing on those customers -- who won't spend for data -- doesn't make sense.

Monday January 4, 2010 9:24:02 PM
Are Android phones interoperable? Can an applications move from one to another? With open source OS, this is not a given.
If not, will a Android phone dilute the Android applications community.
Lawrence Ricci
www.EmbeddedInsider.com









Sunday January 3, 2010 11:35:33 AM
Chris and Alan,
Maybe Google is not looking at challenging the Iphone.They are looking at the bottom of the pyramid,which also has massive needs.
If you can give Consumers in America who regularly spend less than USD 25 per month,a good service then you can do two things
1)You can hopefully sign up their more Value Added services.
2)You can direct that traffic to use Google's Search engine-thereby further increasing Google's Dominance of Search.
Regards
Ashish.



Saturday January 2, 2010 5:25:27 PM
Hi ChrisN,
Although I hate the ridiculous hype over Apple products, which often are too expensive and sacrifice features and ergonomics for "cool," I've got to hand it to Apple with the iPhone.
The OS is brilliant, and the iTunes sideloading of apps is genius -- and the rest of the cellular phone industry should be rightly castigated for not "getting it" until the iPhone came along.
Android's OS is better than some operating systems in some respects, such as Windows Mobile and BlackBerry, but I don't know if it's better than Palm's webOS, and it's certainly not as easy to use as the iPhone's. However, I think Android will continue to improve and capture a significant share of the market.
If all the leaks, rumors and supposedly confirmed information about the new Google Phone (i.e., HTC) are correct, it has a few nice features, but it's no iPhone killer. Indeed, if the rumors about Motorola's Android phone, Shadow, are true, it will have a 4.3" WVGA screen and an eight megapixel camera -- which could be significantly better than the so-called Google Phone.
But if the Googe Phone simply increases peoples' good impression of Android phones, that will be enough. Not a revolution, but another step in Android's growth.



Saturday December 19, 2009 2:59:54 PM
Hi hounhosp,
Switching to a Google phone will depend on price, carrier and features.
1. How much will the Google Phone cost? Will it be subsidized or unsubsidized or both?
2. Will it be unlocked and work on GSM carriers AT&T and T-Mobile? I don't know of any phone that works on both AT&T and T-Mobile 3G frequencies; today's U.S. 3G phones work on either AT&T or T-Mobile, and it works on the "other" carrier on EDGE.
3. Will there be enough features to get a cellular subscriber to switch to a Google phone, especially if the subscriber has to switch cellular operators?
We don't know the answer to any of these questions.
My assumption is the Google Phone will be a very good HTC phone, but probably not dramatically different or even better than the other Android phones on the market. We're also assuming it will be GSM, although it could be CDMA or two versions.
I assume, though, that the first phone will be GSM because of GSM's SIM card flexibility and worldwide coverage.
As I wrote, perhaps Google could offer some enticing features, such as lower cost VoIP calls through its Gizmo5 purchase.







Saturday December 19, 2009 10:13:00 AM
"Google wants the world to be on the Internet and to use Google applications, which will put Google ads in front of them", that is true. But for Google to profit from Google Phone, people have to be interested first and buy it, otherwise investing in a widescaled phone business will be a total failure. I wonder how many people will be ready to switch to Google phone.



Saturday December 19, 2009 2:44:24 AM
Hi Paul Whyte,
There have been reports that Google could go both ways. That is, it will offer an unsubsidized phone and a subsidized phone. One report says T-Mobile will be handling some of the distribution.
All of this is unsubstantiated.
These sorts of phones, as I noted, typically cost at least $400 unsubsidized. They can be $600 or even higher without carrier subsidies.
Google could probably afford to subsidize the phones, but it certainly would be expensive if they sell them at, say, $200 or even less. There are rumors, for example, that some of the computers with Chrome OS will be very inexpensive, such as $200 or even less.
Google wants the world to be on the Internet and to use Google applications, which will put Google ads in front of them.
If Google indeed sells its own phone, using HTC hardware, I really don't think it could do much that other hardware vendors couldn't do, as I said in the video. Google isn't a hardware vendors, so it's relying on HTC's expertise, assuming HTC is the manufacturer.
Is all this good for shareholders? If Google's revenues increase significantly because millions of more people are viewing and clicking on Google ads, it could be good for shareholders.
But this is still just speculation.


an IBM information resource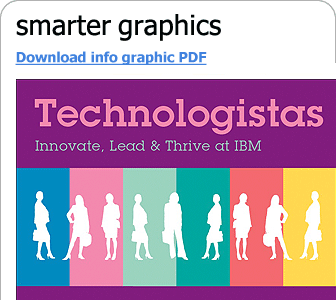 an IBM information resource



Linux Journal recently released its 2013 Readers' Choice Awards. As an Ubuntu convert in recent years, I was glad to see Ubuntu took the top spot for "Best Linux Distribution" (at 16 percent, edging out Debian, which took 14.1 percent).




an IBM information resource

Expert Integrated Systems: Changing the Experience & Economics of IT

In this e-book, we take an in-depth look at these expert integrated systems -- what they are, how they work, and how they have the potential to help CIOs achieve dramatic savings while restoring IT's role as business innovator.
READ THIS eBOOK


your weekly update of news, analysis, and
opinion from Internet Evolution - FREE!
REGISTER HERE



Wanted! Site Moderators

Internet Evolution is looking for a handful of readers to help moderate the message boards on our site – as well as engaging in high-IQ conversation with the industry mavens on our thinkerNet blogosphere. The job comes with various perks, bags of kudos, and GIANT bragging rights. Interested?

Please email: moderators@internetevolution.com