Some employers are asking potential hires for their Facebook passwords so they can investigate their accounts. This is insane.






Friday April 13, 2012 2:22:33 PM
This is really a bad situation.
This could get a lot of people in a lot of trouble.
Insurance companies, property managers, employers, schools, what other groups are trying to use this information?








Tuesday April 10, 2012 10:46:39 AM

Monday April 9, 2012 8:39:50 PM
"House Republicans today defeated an amendment introduced yesterday that would have banned employers demanding access to Facebook accounts."
Not a surprise, considering that the Republicans represent PRIVILEGE. If it wasn't previously illegal to violate your rights, damned if the Republicans would give that power "away" - obviously under the notion that if they stole something from you, it's their right to keep it. Under what presumption is it not unlawful to invade privacy as was done? As I said, if schools can fire a person for refusing to divulge such information - you'd BETTER go back and look at ALL the laws you think protect you, because they probably DON'T, and certainly not after the Bush administration got through with them (which Obama has just Gone Along With, in case you were wondering.)
I wonder if all the millions who now compulsively use iPhones at all times -
pay any attention to politics at all. To save their skins, no less.
It doesn't seem so.
if Twitter, et. al. can't start a revolution to get the Neocon Jerks off our backs and out of Government, what good is the damned thing? Oh - as a distraction FROM the doing of anything socially useful. I forgot.
Sorry - I just despair that since nobody seems to know how to get the rich out of power, we seem to wish to pretend that we can going on living normal lives "while Rome burns." That, against the backdrop of an increasing erosion of the middle class, and the advancement of "Federal Laws" permitting unlimited surveillance of everyone - forget the "disappearing anyone from anywhere for our reasons is now formally legal" signing statement that Obama never rescinded.
And yet it almost all remains "Bread and Circus" in all discussion groups ...
===
I said they were clueless - this is from the same article that reported the house vote:
Update: Facebook: No plans to sue employers asking for your password
That's just darling BRAVE of them, isn't it? Such a warm and fuzzy feeling dealing with them.
I never had a Facebook account. Can I get a job at all? Who makes these things so preeminent? Does anyone remember "decentralization"? You have the Internet which allows everyone to be an author on their own terms - and then one site that "everyone must use" in precisely the way they offer, in order to be considered breathing. Why are people so easily manipulable? It embarrasses Homo Sapiens (but we've been told not to care.) Someone should register "ProudlyNotOnFacebook.com".

Monday April 9, 2012 8:24:26 PM
I've been reading Philip Foner's "History of Labor in the United States", and by the time you've read much of it you will be appalled at the violence and abuse heaped upon workers trying to get such things as - an eight-hour day, and just ONE day off per week. People DIED for the eight hour day - that is what May Day celebrates, in fact - American Labor's struggle for the eight hour day.
What does this have to do with Facebook passwords? The EMPLOYERS are at it again. Where before they used the Government to "protect" them from strikes, now they seem to assume the government will back up their demands AGAIN for "protection." Curiously they do not seem to get the concept of "going through your underwear", because that is what they're doing. In Nicole's video - the dresser drawer is that image. That the EMPLOYER arrogates to themself the right to invade your privacy or - bang! You can't get a job. Steal money from my mouth unless I violate myself for you? Hardly!
In the older days if you had been a member of a union you would be put on a blacklist and your ability to get a job was quashed. Now it looks like "to hell with your privacy or you must be guilty", yet there are NO protections from NOT getting a job - for whatever STUPID REASON.
Does the Government REALLY have to pass a LAW to protect Facebook passwords? No, it shouldn't have to. In the first place if Facebook were serious it would SPEND MONEY TO DEFEND ANYONE WHOSE PASSWORD WAS DEMANDED and that should happen via a FACEBOOK LAWSUIT against whoever demanded it. Are they suing? I bet not because I think they're clueless.
These actions are illegal. They HAVE to be, on the face of it. Otherwise you should ask yourself what other things you take for granted in the law and go find it - because it just might not be there. And the feds have been busy making legal all their invasions of our privacy, and I hear that they're trying to force us to give the government EVERYTHING, including our ENCRYPTION KEYS. Really. Privacy? Can you spell that?
I'd suggest that by the time the government (and any employer assuming a free ride) does these things, you have to realize it's not an aberration. Fascism has already arrived in the USA. Until the people making these requests PAY FINES AND GO TO JAIL, it means you remain at risk. CALL FOR ENFORCEMENT OF THE LAWS. Such as were not written by the rich for their sole use.
See also Michael Parenti's "The Face of Imperialism" and "Democracy for the Few", 9th edition, and David Harvey's "A Brief History of Neoliberalism", to get the flavor of what the past decade (80% Bush) has done to this country and the world's future.
AND CALL FOR PASSWORD-REQUESTERS TO GO TO JAIL.




Monday April 2, 2012 12:50:03 PM
Nathan, that's horrible about schools! And you're absolutely right -- if this isn't stopped now, it could only be the tip of the iceberg.
I just read a post about a teacher's aide who was fired for not sharing her Facebook password with her employer after posting some questionable content on her page on her own time. As always, I am one who advocates being smart about what you post. But being fired for not giving your password? Not OK. And it's not surprising the fired person is now suing.







Saturday March 31, 2012 2:48:57 AM
I've heard from an online friend of mine that some universities are asking to look over student Facebook profiles before accepting them as students. A parent advised me their child had to endure this invasion of their privacy.
I just think if this kind of thing sticks, there's no limit to how far this could go. For now it's employers and teachers asking for access to your Facebook profile, and next it's law enforcement demanding it without a warrant. Or insurance companies demanding it as a prerequisite to having a policy set up.








Friday March 30, 2012 12:33:24 PM
Seems the House has voted not to ban the practice of employers asking for FB passwords.

Friday March 30, 2012 12:21:42 PM
This is a breach of privacy on multiple levels.
Hey, it's almost as bad as stuff Facebook does!




Friday March 30, 2012 12:06:19 PM
Yep, that's another great point Susan. I hadn't thought about that -- but, of course, giving someone access to your profile is giving that person access the profiles of those with whom you've connected. This is a breach of privacy on multiple levels.




Friday March 30, 2012 12:03:44 PM
Paul, Facebook has spoken out against this, and it stated last week that it could potentially take legal action against employers who are doing this. I'm not quite sure how Facebook would be in the position to sue here, but clearly the company is looking to put a stop to this. I also saw that some lawmakers have spoken up about this.


an IBM information resource


Thu
May 30th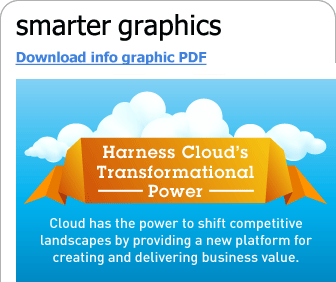 an IBM information resource



It's been 17 years since I've visited the city of Dublin, but I still have some very distinct impressions from my one and only visit.




an IBM information resource

Expert Integrated Systems: Changing the Experience & Economics of IT

In this e-book, we take an in-depth look at these expert integrated systems -- what they are, how they work, and how they have the potential to help CIOs achieve dramatic savings while restoring IT's role as business innovator.
READ THIS eBOOK


your weekly update of news, analysis, and
opinion from Internet Evolution - FREE!
REGISTER HERE



Wanted! Site Moderators

Internet Evolution is looking for a handful of readers to help moderate the message boards on our site – as well as engaging in high-IQ conversation with the industry mavens on our thinkerNet blogosphere. The job comes with various perks, bags of kudos, and GIANT bragging rights. Interested?

Please email: moderators@internetevolution.com