Member Since: January 14, 2009



New York, USA, based

serial

"parallel entrepreneur"

, innovator, idea-generation machine and inventor. Trusted advisor to some of the most powerful names in media industry, C-level executive and consultant in the corporate world. 

Personal mottos say it all: 



"Change The World; Bit By Bit, Byte By Byte"™

 
"If Anyone Can, 'I' Can"™ 
"Imagine, Implement, Innovate!"™ 



Founder of Internet Email in Pakistan

, and pioneered branded credit cards in Pakistan. Established first ISP, IMRAN.PK. 

Established ITC to bring new technologies to Pakistan. Established Information & Media Resources, Affilitions, Networks to establish new media and media services for global firms in Pakistan and several countries in South Asia. 

Now grown to be the largest

media and syndication service

provider, covering the territories of now encompasses Pakistan, Bangla Desh, India, Iran, Afghanistan, Sri Lanka, as well as Kazakhstan, Kyrgyzstan, Tajikistan, Turkmenistan, Uzbekistan, the republic of Georgia, Armenia and Azerbaijan. Available to advise companies and business leaders on entering these exciting new markets. 

Experienced in consulting to C-level executives in Fortune 100 & Fortune 500 financial services, banks and media giants. Brought one of largest global banks onto the Internet. Provide

new product, marketing and global strategy consulting.

 



Published writer,syndicated journalist, radio & TV commentator

(In My Humble Opinion podcast and synblog™) and talk show guest on

CNN

,

Fox News Channel

and host on GEO.TV, etc. Frequently interviewd by media, including TV, radio, print and online on technology, global affairs, business and socio-political issues. 
Favorite Sites:
Web: http://www.imran.TV
Blog: http://www.imran.com/media/blog/ 
Photos: http://www.flickr.com/photos/imrananwar/sets/ 
Follow Me: http://www.twitter.com/imrananwar
FaceBook: http://www.facebook.com/profile.php?id=582866154
LinkedIn: http://www.linkedin.com/in/imran 
YouTube: http://youtube.com/imrananwar

a moderated blogosphere of internet experts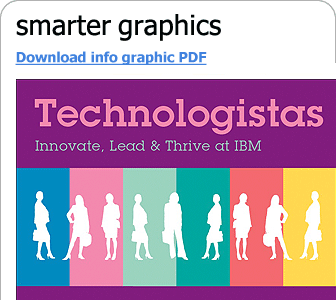 an IBM information resource


an IBM information resource

Expert Integrated Systems: Changing the Experience & Economics of IT

In this e-book, we take an in-depth look at these expert integrated systems -- what they are, how they work, and how they have the potential to help CIOs achieve dramatic savings while restoring IT's role as business innovator.
READ THIS eBOOK


your weekly update of news, analysis, and
opinion from Internet Evolution - FREE!
REGISTER HERE



Wanted! Site Moderators

Internet Evolution is looking for a handful of readers to help moderate the message boards on our site – as well as engaging in high-IQ conversation with the industry mavens on our thinkerNet blogosphere. The job comes with various perks, bags of kudos, and GIANT bragging rights. Interested?

Please email: moderators@internetevolution.com