Current display: newest comments first
The ThinkerNet does not reflect the views of TechWeb. The ThinkerNet is an informal means of communication to members and visitors of the Internet Evolution site. Individual authors are chosen by Internet Evolution to blog. Neither Internet Evolution nor TechWeb assume responsibility for comments, claims, or opinions made by authors and ThinkerNet bloggers. They are no substitute for your own research and should not be relied upon for trading or any other purpose.

a moderated blogosphere of internet experts


Target is looking for a new chief information officer following the resignation of CIO and executive VP of technology services Beth Jacob on Wednesday.

Facebook plans to acquire Titan Aerospace, a solar-powered atmospheric drone manufacturer, for $60 million, according to a TechCrunch report. Titan, founded in 2012, develops drones that carry a 250-pound payload and fly at 65,000 feet for up to five years at a time. Titan Aerospace targets a number of industries, including agriculture, space, meteorology, and disaster response.

More and more companies are allowing or encouraging employees to bring their own mobile devices (BYOD) to work. It's a trend that is expected to become more commonplace in the years ahead, bringing with it management challenges for organizations. This year, according to a report published by research and consulting firm Frost & Sullivan, some 70% of organizations in the US will tolerate or embrace BYOD activity. By 2018, that figure is expected to exceed 78%.

Since Target discovered that its point-of-sale systems were breached and 40 million credit cards stolen, how usable has the stolen card data been for criminals?

The growing ease of application development has empowered users, enabling them to create software that once required significant time and expense. More users are turning to cloud-based platforms to become developers, building their own business apps to support a growing range of business processes. Often, these apps are considered "disposable," meaning they're built for a specific process need and then tossed out, never to be used again.








John Kennedy
How Big-Data Is Changing Marketing

6|13|13 | 1:07 | 3 comments


Big-data and analytics tools enable marketers to understand customers as individuals, identifying unmet needs and addressing each customer as a "segment of one," says John Kennedy, VP corporate marketing, IBM.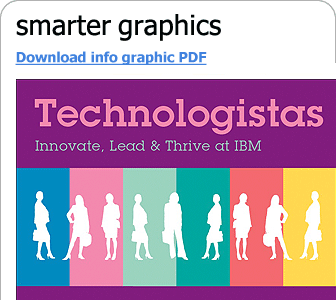 an IBM information resource


an IBM information resource

Acquire, Grow & Retain Customers: The Business Imperative for Big Data & Analytics

Find out how to use big data and analytics to change how your business interacts with customers by incorporating all sources of data to help forge long-term relationships and realize value. A holistic view of the customer, made possible by big data and analytics, ensures unique experiences and personalized communications.
READ THIS eBOOK


your weekly update of news, analysis, and
opinion from Internet Evolution - FREE!
REGISTER HERE



Wanted! Site Moderators

Internet Evolution is looking for a handful of readers to help moderate the message boards on our site – as well as engaging in high-IQ conversation with the industry mavens on our thinkerNet blogosphere. The job comes with various perks, bags of kudos, and GIANT bragging rights. Interested?

Please email: moderators@internetevolution.com