Current display: newest comments first
The ThinkerNet does not reflect the views of TechWeb. The ThinkerNet is an informal means of communication to members and visitors of the Internet Evolution site. Individual authors are chosen by Internet Evolution to blog. Neither Internet Evolution nor TechWeb assume responsibility for comments, claims, or opinions made by authors and ThinkerNet bloggers. They are no substitute for your own research and should not be relied upon for trading or any other purpose.

a moderated blogosphere of internet experts


Our college students and recent graduates are not prepared for the working world. Corporate managers say so, college career center staff say so, and even the students and grads themselves say so. College students need "soft" career skills to succeed in their jobs after graduation.

It's the holiday season, so people around the world are hopping online to hunt down the top deals. They're entering all sorts of search terms into Google -- from words like "Christmas" and "Hanukkah" to such things as "sweater" and "bicycle." If you run a seasonal website, where do you start when it comes to search engine optimization (SEO)? How can you separate yourself from the pack?


Values define human and organizational culture, and a core set of values can become a team culture that guides the behavior of all members. To become a culture, the team must celebrate people who exemplify the group's values, inculcate new members with these values, and actively resist deviations from these tenets.

As a man, I am ashamed to admit this, but admit this I must: Once -- almost three years ago -- I was wrong about something.








John Kennedy
How Big-Data Is Changing Marketing

6|13|13 | 1:07 | 3 comments


Big-data and analytics tools enable marketers to understand customers as individuals, identifying unmet needs and addressing each customer as a "segment of one," says John Kennedy, VP corporate marketing, IBM.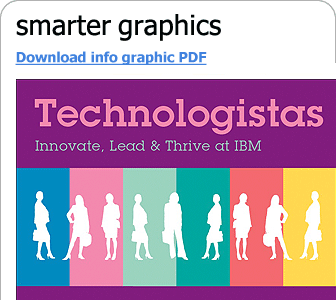 an IBM information resource


an IBM information resource

Expert Integrated Systems: Changing the Experience & Economics of IT

In this e-book, we take an in-depth look at these expert integrated systems -- what they are, how they work, and how they have the potential to help CIOs achieve dramatic savings while restoring IT's role as business innovator.
READ THIS eBOOK


your weekly update of news, analysis, and
opinion from Internet Evolution - FREE!
REGISTER HERE



Wanted! Site Moderators

Internet Evolution is looking for a handful of readers to help moderate the message boards on our site – as well as engaging in high-IQ conversation with the industry mavens on our thinkerNet blogosphere. The job comes with various perks, bags of kudos, and GIANT bragging rights. Interested?

Please email: moderators@internetevolution.com