There's no question that the Internet is evolving into a truly multimedia network, and we at Internet Evolution believe that, over time, video will become the dominant Internet medium. That's why we've launched a video version of our famous ThinkerNet blogosphere.
Video blogging, or vblogging, is one of the fastest growing trends on the Internet. But most vblogs are just terrible – truly unwatchable. And this is especially true of technology vblogs produced for the business-to-business (B2B) market.
In contrast, as the leading site for opinion on the future of the Internet we feel it's incumbent on us to create an always-on channel of "must see" B2B TV. We're fulfilling that goal by building a stellar roster of expert vblogger contributors who provide analysis and news to our revolutionary online community in a professionally produced, easy to digest, snappy format that gets to the heart of the key issues affecting enterprises and industries around the world.
Interested in becoming a contributor to our video blogosphere? Drop us a line at vblogs@internetevolution.com
The ThinkerNet does not reflect the views of TechWeb. The ThinkerNet is an informal means of communication to members and visitors of the Internet Evolution site. Individual authors are chosen by Internet Evolution to blog. Neither Internet Evolution nor TechWeb assume responsibility for comments, claims, or opinions made by authors and ThinkerNet bloggers. They are no substitute for your own research and should not be relied upon for trading or any other purpose.

a moderated blogosphere of internet experts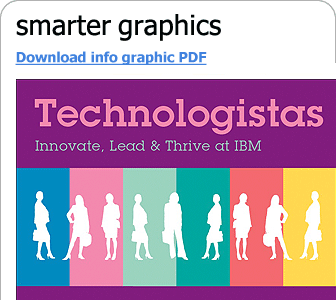 an IBM information resource


an IBM information resource

Expert Integrated Systems: Changing the Experience & Economics of IT

In this e-book, we take an in-depth look at these expert integrated systems -- what they are, how they work, and how they have the potential to help CIOs achieve dramatic savings while restoring IT's role as business innovator.
READ THIS eBOOK


your weekly update of news, analysis, and
opinion from Internet Evolution - FREE!
REGISTER HERE



Wanted! Site Moderators

Internet Evolution is looking for a handful of readers to help moderate the message boards on our site – as well as engaging in high-IQ conversation with the industry mavens on our thinkerNet blogosphere. The job comes with various perks, bags of kudos, and GIANT bragging rights. Interested?

Please email: moderators@internetevolution.com