3
saves
Bob Pearson is convinced that enterprise social networking software – blogs, wikis, social bookmarking, and the like – will transform the way Dell works. But the VP of communities and conversations at Dell Inc. struggles to quantify the business value of these tools.
When these social networking tools are used to connect with customers and partners, there are usually ways to calculate a payback. But when companies provide them to employees, they're often going on little more than a gut instinct that these applications will be good for business. "It's not like you're creating revenue," Pearson says.
The dearth of hard ROI metrics should give CIOs pause. But at the same time, business leaders fear falling behind the technology curve, which is when employees start finding their own solutions. Don't let caution or fear overwhelm good sense. It's possible to construct scenarios where social tools benefit workers. If these scenarios resonate, a low-cost pilot is a good first step.
TRANSUNION FINDS COST SAVINGS, SEEKS MORE


Can't put an ROI on social networking? TransUnion CTO John Parkinson has his: an estimated $2.5 million in savings in less than five months while spending about $50,000 on a social networking platform. The savings comes from buying less stuff. TransUnion is one of the big three credit report companies, and it runs on a lot of custom software code. Instead of buying more gear to improve IT performance, employees are brainstorming ideas across larger groups on the company's Socialtext platform. "The savings mostly come out of teams that would have historically said, 'Buy me more hardware' or 'I need a new software tool' or 'I need more processing capacity,' who figured out how to solve their problems without asking for any of those things," says Parkinson.

While the estimated ROI numbers look promising, Parkinson stresses that wasn't why TransUnion got started with social networking. He thought it would meet a need for employees, and, just as importantly, "I wanted to defend against too much of this going on in public," he says.

TransUnion knew it was time to provide an internal social networking tool when people started asking for permission to set up an employee group inside Facebook. So the company did a quick survey. About 2,000 of its 2,700 employees were using some kind of public social networking tool. Since the company deals in credit reports, it wasn't keen on employees gathering to talk shop on the public Web. So the IT team set up Socialtext inside the company firewall. Parkinson liked the features of the online network Ning but decided he needed the software on its own network for security.

The Socialtext platform has profiles, a wiki capability, and instant messaging. Perhaps most powerfully, employees can use it to ask questions of a broad group. People can tune their settings to allow all questions or allow only those from certain groups or people. But all the questions and answers get written to the database. The platform lets people vote on answers they like. It also has tools to analyze which answers people are reading and using to solve problems, and how answers correlate to topics that are most valuable to the company.

Here's where this idea gets even more interesting. TransUnion is studying usage data to learn who's best at solving business problems raised in the social network. With that, it's experimenting with new job descriptions for a couple of them, so that handling these questions within the forum is a formal part of their role.

"It was never very clear to us, looking in, who the authoritative sources were, who was good at solving problems," Parkinson says. "Now we can see a lot of that because we're starting to see patterns emerge, to see who's following whom, who's the good source of questions, who offers good answers. All those things that you sort of know by the grapevine, we now have data for."

TransUnion's Socialtext platform co-exists with Microsoft SharePoint, which has some of the same wiki and networking tools. Parkinson draws the line this way: If an activity is part of a formal process, the collaboration should happen in SharePoint. In bringing on a new customer, for example, many formal steps are involved, and SharePoint has workflow tools that allow for collaboration while making sure the necessary hand-offs happen and the process is completed. "On the other hand, if I want to improve the process of bringing on a customer, I launch a discussion on Socialtext," Parkinson says.

Extrapolating on the company's success so far, he hopes the platform can deliver $5 million to $8 million in total savings this year. The platform only went live in October, and company-wide in January. Will the momentum continue? Will people find uses that are less productive? Parkinson isn't declaring victory yet, but he likes what he's seen.

— Chris Murphy (cjmurphy@techweb.com)
Enterprise social networking apps offer many of the features of consumer social apps such as Facebook, but with more oversight and control, and they come with analytics features to measure adoption and use. Typical applications include blogs, wikis, employee profiles, social bookmarking, and tags. Some vendors specialize, while others offer multiple apps in a single platform. Some of the software is available as a cloud service, some is deployed behind the firewall, and a few vendors offer both options.
These apps aim to provide value in three ways. First, they can bridge geographical and organizational information divisions by moving conversations out of email and hallways and into shared spaces such as blogs and wikis. This way, information becomes searchable, serendipitous connections are made, and ideas pollinate in ways they couldn't before. Communities of interest spring up around subject matter rather than organizational hierarchies. For instance, a hardware engineer in Ireland who experiments with open-source software in his spare time could link to a blog on Linux started by a software developer in Australia. Even though the hardware engineer isn't part of the software development team, he could follow discussions and share ideas, some of which the dev team may find useful.
"There was no means to have conversations like this two years ago," says Len Devanna, director of Web strategy for EMC Corp. (NYSE: EMC), which started using Jive's Social Business Software platform in late 2007.
The second way social apps provide business value is by letting people add context to information stores, which helps others identify what's useful to them and can make search results more relevant. Social bookmarks, for example, let people share links to a content source – a Web page, blog, white paper, etc. – that they found useful. Tags are an employee-driven taxonomy that ensures that any one content source is grouped with related content. Tags, social bookmarks, and other social networking tools help bring order to the avalanche of information that employees have to sift through.
"If you're in research and development, it's good to see the links that your team leader or chief scientist for a project has posted on a topic," says Dave Biersach, an associate director at Pfizer, which uses Scuttle, an open-source software package for social bookmarking.
Third, enterprise social networking helps people find and connect to co-workers through user profiles, expert search, and social graphs that provide a visual map of an employee's connections with co-workers. EMC's Devanna encourages employees to fill out detailed profiles on the Jive platform, because that information goes into the search engine that lets users find co-workers with domain-specific knowledge. Pfizer scientists will do people searches to see if another scientist in the company has worked on a particular compound, Biersach says, or sales reps will search for other reps who have previously worked in their territories.
Next Page: No Pressure – Yet

Page 1 of 3 Next >
The ThinkerNet does not reflect the views of TechWeb. The ThinkerNet is an informal means of communication to members and visitors of the Internet Evolution site. Individual authors are chosen by Internet Evolution to blog. Neither Internet Evolution nor TechWeb assume responsibility for comments, claims, or opinions made by authors and ThinkerNet bloggers. They are no substitute for your own research and should not be relied upon for trading or any other purpose.

a moderated blogosphere of internet experts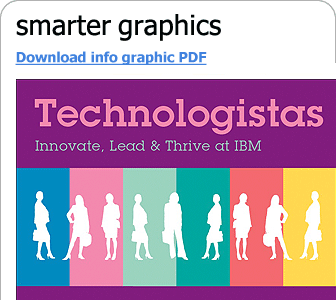 an IBM information resource


an IBM information resource

Expert Integrated Systems: Changing the Experience & Economics of IT

In this e-book, we take an in-depth look at these expert integrated systems -- what they are, how they work, and how they have the potential to help CIOs achieve dramatic savings while restoring IT's role as business innovator.
READ THIS eBOOK


your weekly update of news, analysis, and
opinion from Internet Evolution - FREE!
REGISTER HERE



Wanted! Site Moderators

Internet Evolution is looking for a handful of readers to help moderate the message boards on our site – as well as engaging in high-IQ conversation with the industry mavens on our thinkerNet blogosphere. The job comes with various perks, bags of kudos, and GIANT bragging rights. Interested?

Please email: moderators@internetevolution.com