The new year is only a few weeks old, and the buzz surrounding the Internet of Things (IoT) is already in high gear. This monthís Consumer Electronics Show (CES) became a showcase for everything from connected cars to wired homes and remote controlled appliances. Although the focus of the show may have been on consumer applications of the IoT idea, the real goal was to let corporate decision-makers know the future is now for building tighter connections to customers, devices, and more.
You donít have to go to Las Vegas to get a taste of our brave new, connected world. I recently visited my local Verizon store to pick up my latest smartphone where I was welcomed into a new retail environment that intentionally moved me through a variety of displays, exposing me to new home appliance, climate control, and entertainment products and services before I reached the various phones hung on the back wall.
Verizon is borrowing some of the tricks the grocery industry perfected; it's learned how to put certain items on back shelves to encourage consumers to buy more expensive, impulse items along the way. But it is also recognizing the battle is shifting from selling phones to as many people as possible, to selling more ongoing services to drive up the demand for data networking services. It is no longer about adding lines; it is about filling the pipes.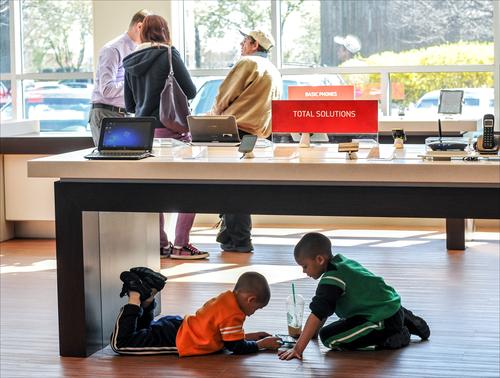 The IoT phenomenon is the perfect vehicle to drive added demand and fill those pipes. And, in the same way many software-as-a-service (SaaS) and other cloud vendors learned to appeal to "prosumers" to win new corporate accounts, Verizon and a growing number of other tech companies are seeking to win a share of the burgeoning IoT market by escalating their B2C marketing efforts.

As a result, old-world ideas of machine-to-machine (M2M) commercial use cases such as tracking vehicles to improve logistics are being supplanted by new-world dreams of monitoring peopleís driving patterns to better understand their buying behavior and preferences.

Cisco is pushing the ďInternet of EverythingĒ in ad campaigns that appeal to consumers -- and raise awareness among corporate executives. Google didnít buy Nest to just penetrate households. If so, it should encounter the problems Cisco had trying to pursue this strategy. Instead, I think it has bigger ambitions in the commercial market.

IoT isnít solely about putting sensors on every object and using a new generation of software to control them. Itís about more tightly connecting with the consumer, be it an individual or corporation. Thatís why Marc Benioff of Salesforce.com is promoting the ďInternet of CustomersĒ idea and advocating a CRM-centric value proposition that behind every connected thing is a customer that needs to be served.

Expect the "consumerization of IT" to get even bigger in 2014 as the definition of IT expands to encompass the Internet of Things.

Related posts:

— Jeffrey Kaplan is managing director of strategic consulting firm ThinkStrategies, an independent consulting firm focused on the business implications of the on-demand services movement. He is also the founder of the Cloud Computing Showplace and the host of the Cloud Innovators Summit series. He can be reached at jkaplan@thinkstrategies.com