Few corporate events have gained as much popular attention as Facebook's recent initial public offering. Part of the fascination stemmed from the widespread speculation about the price the stock would garner. But the underlying question now is how Facebook's new public company status will change its corporate culture and its influence on society.
There is no need to dwell on how Facebook has changed the way people interact and acquire information. If you're not tied into your peers and professional colleagues via Facebook, you're probably not up to date on their latest news, likes, and dislikes. Even world news is distributed quicker via Facebook (and Twitter) than by traditional news outlets.
As a consequence, Facebook has become not only a critical source of information, but also a major commercial platform displacing newspapers and other advertising venues. Even Google has been challenged by Facebook's closed world of online commerce, because the search company can't track information and activity effectively within the Facebook environment. Yahoo, which once flourished with its Web portal, has become nearly irrelevant as a result of Facebook's success.
Anyone who has teenagers knows they start the day by looking at their Facebook homepage, and they seldom respond to emails or phone calls, unless they are simple text messages and/or somehow tied into their Facebook communications. And a growing number of companies like Jive, Yammer, and Salesforce.com are trying to adopt Facebook-like social networking tools to encourage communication and collaboration among their employees, customers, and partners.
Ironically, Facebook's IPO was nearly derailed in part by a series of technical glitches encountered by the Nasdaq, which failed to anticipate the volume of transactions the offering would generate. This issue may have tempered the initial market response to Facebook's shares, but the public disclosures that accompanied the IPO have revealed some cracks in the company's persona.
Though Facebook has monetized a sizable portion of its social networking activity, it has only scratched the surface of the ultimate value of the data it is generating on a day-by-day basis. According to a friend who recently joined the company to help it develop a more robust analytics engine, Facebook is surprisingly early in its efforts to capture, analyze, and capitalize on user data and activity records. Collating and utilizing this vital information is pivotal to understanding the preferences and buyer behavior associated with Facebook members, which is ultimately what makes it so appealing to corporate advertisers.
The limited data on the value of advertising spurred General Motors Co. to stop advertising on Facebook. A GM official said paid ads on the site have little impact on consumers' car purchases. (That story continues to grow. The latest revelation is that GM wanted more than Facebook was willing to deliver.) The timing of the decision -- just before Facebook's IPO -- certainly added more questions about the value of the stock.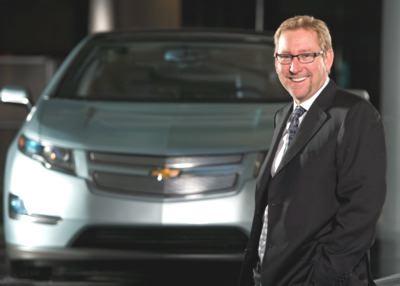 What can't be questioned is that more and more companies are seeking information and insight about customer behavior, and they are demanding more tangible proof of the ROI of their marketing investments. Facebook and other Internet companies will have to offer better analytics to meet these escalating expectations.
Related posts:
— Jeff Kaplan is the managing director of THINKstrategies and founder of the Cloud Computing Showplace. He can be reached at jkaplan@thinkstrategies.com.