Finnish startups are flowering. Nothing seems to stop them. Silicon Valley investors find them interesting, worth the trip to the Nordic latitudes, and worth their investment. There is a startup revolution in Finland.
Here are some of the most-talked-about Finnish startups in the Internet arena:
But how did everything start?
The secret of the success of the Finnish startup movement is the perseverance of a group of university students who didn't wait to have it all to make their ideas happen. Back in 2009, a group of devoted Aalto University students led by Kristo Ovaska dreamed about becoming entrepreneurs. They founded the Aalto Entrepreneurship Society or Aaltoes, a student-run nonprofit organization.
They met in a café. They had ideas. They wanted to make them happen. They needed teams. They needed funding.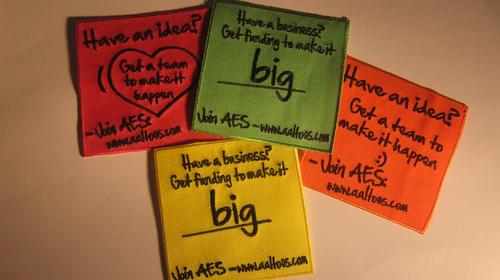 As a result, the incubator Startup Sauna was created in 2010. The nonprofit seed accelerator kick-starts and coaches selected startups from Finland, Russia, and elsewhere in northern Europe. It runs under the direction of Ville Simola and Antti Ylimutka.
When the Startup Sauna needed a space to work, it got one on Aalto University's campus. They called the open 700-meter working space the Aalto Venture Garage.
"Startups in Northern Europe and Russia tend to have solid technology, but it's the business of things -- the commercialization -- in which they need coaching," says Ylimutka, the Startup Sauna's "wingman." For him, the people make the difference. "Once you unleash the entrepreneurial bug and combine it with top-quality engineering, these people just become execution machines," he told me.
A Startup Sauna success story is Ovelin, which won first prize in November 2011 at Slush 100, the leading startup conference in northern Europe, for its WildChords game app, which helps people learn to play a musical instrument.
"The young graduates in Finland realize that for them a job at a large company is not that attractive, and also not really that 'safe' anymore as it used to be," Christoph Thür, Ovelin's co-founder and CEO, told me. "I also hope that the positive vibes from one generation of entrepreneurs help to motivate the next group. I personally do not regret the step. Being an entrepreneur is awesome!"
The movement started by Ovaska and the Aaltoes has resulted in successful startups born at the Startup Sauna. Here are just a few examples:
If this success continues, Finland might become the second Silicon Valley -- or perhaps the global hub of IT companies.
Related posts:
— Susan Fourtané is a freelance journalist based in Finland.