It's good to learn from the mistakes of others. After all, if you don't, others will get a chance to learn from your failures. What then, are some of the things you should not do as CIO?
Here is a list of the top 10 mistakes IT executives make. This way, you can avoid them and become better at your job, and even better for your organization.
Not Listening to Your Team: Collective wisdom is seldom wrong. While it's easy to rely on a hunch and your gut feelings, you should not ignore the team's input. If you ask your team to go your way or the highway, this will likely generate uneasiness and lack of buy-in. It could also close the door to better ideas.


Not Enjoying a Diverse Experience: Throughout your career, you've worked hard, stayed abreast of technology, and climbed the career ladder. All that dedication took you to your current position, but it won't take you any further. CIOs generally don't acquire CEO roles unless they work at a tech company. It's people who have been in multiple roles who generally get further up the career ladder. So, be ready to move sideways before moving up.


Buying into Consultant Speak: Consultants are often good at solving problems -- but not always. Most consultants are not researchers or practitioners. They are good presenters and speakers. They donít have to live with the consequences of their proposed actions. If you work with consultants, their compensations should be tied to your organization's key performance indicators (KPIs).


Continuing the Status Quo: For many years, organizations implemented IT business applications with the short-sighted goal of solving a particular problem. This is a necessity mainly due to the dynamic nature of the business and industry in which most companies operate, and is especially true in the case of small businesses that cannot afford to have overheads like IT governance or a full-time CIO.

However, they miss the lasting implications. Short-term project successes are often achieved at the expense of long-term, enterprise-wide cost and value. Technology is costly; integration is complicated, and if the enterprise IT architecture is not taken into account, we end up with a situation like the picture below.

A CIO is expected to clear the mess, and at the same time, take business forward.

Putting IT Before Business: IT should not get in the way of business. IT is a facilitator, or, at best, an enabler. People love Apple products because they make them feel smart by not getting in their way. IT should be seamless and transparent, helping business achieve their goals.


Not Updating Skill Sets: It's easy to live month to month, quarter to quarter, and forget the most important, but not the most urgent, need to upgrade skills in the ever-changing field of IT. Training classes, workshops, and seminars should be a regular part of your teamís development plan.


Using People to do the Work: People donít like being used as tools. But this is exactly what they look like from most top managersí eyes: Human resources that can be used to get work done. On the other hand, there are leaders who take an alternate view of using work as an opportunity to develop people. These leaders get the work done, and they are also loved by their teams. Use work to develop people.


Not Aligning the Whole Organization: IT initiatives are often aimed at something that is bigger than IT -- something that spans the entire organization. Stakeholder management thus becomes critical to the success of the project. Not taking the whole organization into account results in failed IT projects, a poor impression of the IT team, and career risk for you, the CIO.


Focusing on Either/Or: Most business decisions involve trade offs. For example, you can either focus on excellent customer service or lower cost to serve, but not both. Thatís true in most cases with departments like marketing, customer service, or sales. Matters within IT are different. IT can do both things at the same time. And we should.


Let Your Best People Leave: Today, most people focus on maximizing take-home pay, instead of looking at total employment benefits. It's difficult to match peopleís expectations of significant salary increases exceeding inflation every year, but people can be compensated in other ways: work life balance, development opportunities, job diversity, and other benefits. Losing quality employees is expensive; figure out what it takes to keep them, and come up with programs that deliver job satisfaction.
Have a successful 2013.
— Talha Khalid is a teacher and business manager based in Pakistan.
Related posts:
The ThinkerNet does not reflect the views of TechWeb. The ThinkerNet is an informal means of communication to members and visitors of the Internet Evolution site. Individual authors are chosen by Internet Evolution to blog. Neither Internet Evolution nor TechWeb assume responsibility for comments, claims, or opinions made by authors and ThinkerNet bloggers. They are no substitute for your own research and should not be relied upon for trading or any other purpose.

previous posts from Talha Khalid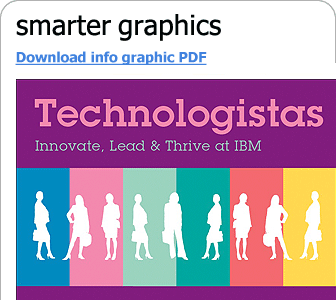 an IBM information resource


an IBM information resource

Expert Integrated Systems: Changing the Experience & Economics of IT

In this e-book, we take an in-depth look at these expert integrated systems -- what they are, how they work, and how they have the potential to help CIOs achieve dramatic savings while restoring IT's role as business innovator.
READ THIS eBOOK


your weekly update of news, analysis, and
opinion from Internet Evolution - FREE!
REGISTER HERE



Wanted! Site Moderators

Internet Evolution is looking for a handful of readers to help moderate the message boards on our site – as well as engaging in high-IQ conversation with the industry mavens on our thinkerNet blogosphere. The job comes with various perks, bags of kudos, and GIANT bragging rights. Interested?

Please email: moderators@internetevolution.com