Question: How can a nonsovereign island of just 1,500 residents have the third largest country-code top-level domain name registry on the Internet?
According to Verisign's Domain Name Industry Brief, .tk, the Internet country code top-level domain for Tokelau, a territory of New Zealand in the South Pacific, has 8,094,572 domain names. It trails only Germany (.de) and the United Kingdom (.uk) in the roster of new country code TLDs (ccTLDs).
After centuries under British rule, Tokelau is now a commonwealth realm of New Zealand. Until recently, it had the smallest economy of any country in the world, with annual revenue of less than $500,000, against expenditures of $2.8 million. The deficit was funded through aid from New Zealand.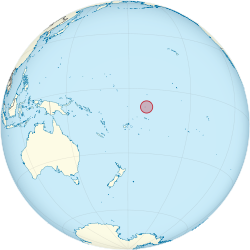 Through a partnership begun in 2001 between the government and the leading ISP of Tokelau with a firm called Dot TK, Tokelau has increased its GDP by more than 10 percent through registrations of domain names. More than 30,000 .tk domain names are registered every day.
Joost Zuurbier, the Dutch entrepreneur who founded Dot TK, has interesting experiences with the Internet Assigned Number Authority (IANA) to share: "It was a four-year process. They didn't believe the contract or even the island were real, and it was only because a member of the board had been to Tokelau in 1978 that they finally agreed it was OK."
Tokelau gives most domain names under its authority to anyone for free to gain publicity for the territory. Free domains have no requirements for third-party advertisements, but they have a minimum traffic requirement of 25 unique visitors in any 90-day period. If this minimum is not reached, the domain is suspended. The owner has 10 days to convert the domain to a paid domain or have it deregistered.
There are also content restrictions for free domains. They cannot contain sexual content, drug use, hate speech, firearms, spam, or copyright infringements. Also, if a domain's redirect target doesn't work (even temporarily), the domain is taken offline. If a domain violates any of these terms, it is replaced by an ad page for the domain broker site Sedo (Search Engine for Domain Offers). Expired pages (except for those that received complaints of content violations) can be reclaimed by contacting their support system.
Still, .tk generates 6 million results on Google. Compare this with the .uk domain, which generates 13 million. Given the (free) pricing, it is mostly used by nonprofits, communities, and students. However, some heavyweight users are now .tk users. For example, http://government.tk/ belongs to the city government of New Orleans.
To get a trademarked .tk domain name, the user must buy it. Potentially valuable names with fewer than four characters are unavailable for free registration. They must generally be purchased at a premium price of more than $1,000.
Dot TK gives an undisclosed amount to Tokelau from every .tk sale. This has allowed the territory to enhance the telecommunications technologies available to its residents, including computers and Internet access.
Not all has gone well. A report by the Anti Phishing Working Group said .tk domains logged 2,533 of 11,768 phishing attacks in the second half of 2010 Internet-wide. No more recent stats are available on phishing in .tk domains.
But Dot TK continues to grow. It now also offers TK Mailias (disposable email aliases to protect your email identity), BrandSafe (a domain protection service for marketers), Tweak (a URL shortening service), and AfterMarket (where expired domain names with proven traffic are sold to other customers).
According to Verisign, .tk is expected to become the largest country code top-level domain by September 2012.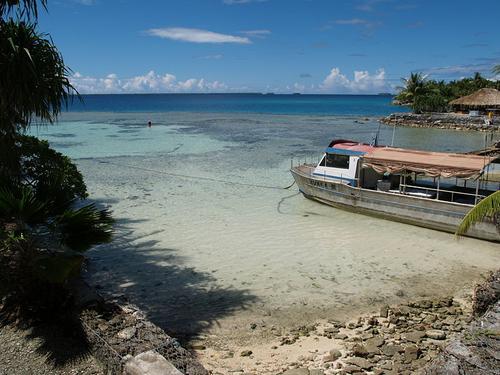 Related posts:
— Talha Khalid is a teacher and business manager based in Pakistan.