Many companies might wish to offer their employees internal mobile apps tailored to their specific enterprise, but only a few are actually doing this. Firms may be convinced of the advantages of mobility and response time offered by enterprise apps, but they face several obstacles. Letís take a look at what these issues are and how these situations can be changed.
Platform diaspora: In many organizations, the senior management uses BlackBerry and Apple products. Other employees are using a mix of Nokia and Android devices they brought from home and paid for out of their own pockets. Which platform should IT target first when considering a move to enterprise mobile apps? Donít start with the most popular platform. Start with the platform the top management is using. Alternatively, see if HTML5 is compatible with any of the devices employees are using. Chances are, even if a mobile device is not compatible now, it will be compatible in a few months.

Another tip: Tools like Appcelerator and Phonegap promise ďcode once, port to all,Ē but these packages often require serious tweaking and can be more trouble than anticipated.

APIs to connect: Closed enterprise systems, often created by outside suppliers, are likely to have some APIs that mobile apps can use. If this isnít the case, itís wise to make sure any future upgrade of your enterprise system or application has some APIs that developers can extend to mobile devices.
Where to start: Many enterprise apps need mobility -- CRM, dashboards, procurement portals, etc. Which should be targeted first? Start simple, but act quickly. Things like expense claims and employee travel and leave requests will get the eager users, buy-ins, and consequently a bigger mandate.
Security: Accessing corporate data beyond firewalls without a VPN is a no-go. Start with data that is relatively harmless and thought of as less security-intensive: leave requests, expense claims, supply chain information from suppliers. The less security-intensive the data is, the more likely you are to get the required approvals.
Who should do it: Should development be in-house or outsourced? Unless you have outsourced all your development up to now, it makes sense to build these apps in-house. This would lower costs. It is likely to take longer, but mobile app development may be a skill set your organization will need more and more in the future.
Internal marketing: Why should an employee use your enterprise app at work and at home? If using it makes more work, it wonít likely be used. However, if using the app outside the office makes the next dayís work easier and less hectic, an employee will be more inclined to use it. Itís important to pitch the app to employees as a work reducer, instead of an extension of work hours. This will make a big difference in adoption.
What has your experience been with mobile enterprise apps? Tell us on the board below.
Related posts:
— Talha Khalid is a teacher and business manager based in Pakistan.
The ThinkerNet does not reflect the views of TechWeb. The ThinkerNet is an informal means of communication to members and visitors of the Internet Evolution site. Individual authors are chosen by Internet Evolution to blog. Neither Internet Evolution nor TechWeb assume responsibility for comments, claims, or opinions made by authors and ThinkerNet bloggers. They are no substitute for your own research and should not be relied upon for trading or any other purpose.

previous posts from Talha Khalid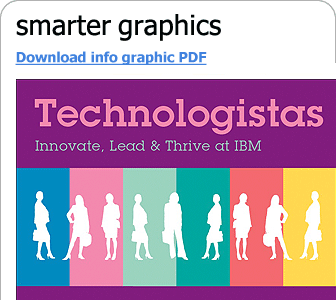 an IBM information resource


an IBM information resource

Acquire, Grow & Retain Customers: The Business Imperative for Big Data & Analytics

Find out how to use big data and analytics to change how your business interacts with customers by incorporating all sources of data to help forge long-term relationships and realize value. A holistic view of the customer, made possible by big data and analytics, ensures unique experiences and personalized communications.
READ THIS eBOOK


your weekly update of news, analysis, and
opinion from Internet Evolution - FREE!
REGISTER HERE



Wanted! Site Moderators

Internet Evolution is looking for a handful of readers to help moderate the message boards on our site – as well as engaging in high-IQ conversation with the industry mavens on our thinkerNet blogosphere. The job comes with various perks, bags of kudos, and GIANT bragging rights. Interested?

Please email: moderators@internetevolution.com