The Internet and the Olympic Games has to be a marriage made in heaven.
Once the games were for competitors and spectators only, and news and pictures trailed along in print. Then came film, then video, and eventually live TV.
Today, the 2012 London Olympic Games have already been dubbed the "Digital Games." The BBC is now promising live coverage of all events (2,500 hours of broadcasting), through a range of programs and channels, including Sports, News, iPlayer (a program replay service) and across four platforms -- TV, PC, mobile, and tablet.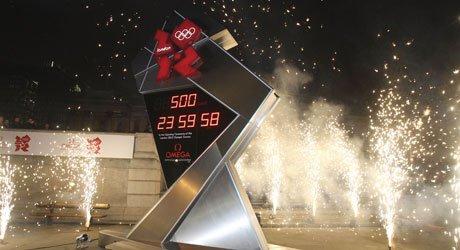 Here's the BBC's promise on its Olympic portal:
The BBC Sport Website will offer a page for every sport, country, athlete and venue. The coverage includes live updates, Twitter visualisations and comments from across social media.
The London Olympic Media Centre -- cost £300 million (US$470 million) -- through which all this material will flow, houses an International Broadcasting Centre that will take live feeds of every event from every venue and redistribute them to the broadcasters covering the 200+ participating countries.
The London Olympiad is also being called the first "Social Games." In Beijing in 2008, social networks were around but didn't matter -- Mark Zuckerberg was saying that Facebook could never be turned into a money-spinner like search, and Twitter was racking up a few thousand tweets a day. Now it's up to 1.5 million.
There is even an Olympic Athletes Hub to enhance digital connection between fans and athletes. This is accompanied by the IOC Social Media, Blogging and Internet Guidelines for participants and the organizers' advice on how to "Stay Safe Online."
Because the 2012 Games are a digital first, nobody knows what will happen, which adds a buzz for technophiles. Worldwide demand for coverage, updates, images, comment, video, and chat will all focus on one city. Will the digital infrastructure cope with the pressure of social traffic on top of broadcast and updating demands?
Today's systems are designed to favor downloading, but the Games will create an uploading torrent of imaging files, much of which will be video. At the same time, operators are anticipating constant demand from smartphones downloading updates. London bookmakers have even given odds on the Internet being overloaded and failing during the opening ceremony.
The Internet Service Providers' Association (ISPA) has warned that Internet speeds in and around London may lag. To cope, operators are boosting coverage in the area. Telco BT has installed 25 phone masts for those attending the Games, while mobile operator O2 says that it has spent £50 million (US$78 million) on Olympics-related projects. The London Internet Exchange, one of the largest Internet exchange points in the world, has also undertaken a major switch upgrade in anticipation of the event.
But there is a conflict of interest. While BT is bending over backwards to supply mobile coverage -- creating 1,000 WiFi hotspots in the Olympic Park -- the organizers claim that any and all images of the games are copyrighted to them and that any unlicensed use of their "brand" threatens their profits and those of their sponsors.
Brand ownership is made brutally clear in the terms and conditions for Olympic event ticket holders: "a Ticket Holder may not... publish video and/or sound recordings, including on social networking websites and the Internet more generally..."
While ticketholders will be allowed to use their Android and iPhone cameras, the organizers say they will not be allowed to connect them to WiFi hotspots. Even the security guards at Olympic venues have been "trained to discourage photography."
Will the organizers' and sponsors' lawdogs stem the flood threatening their profits? Hopefully not. Sir Keith Mills, spokesman for organizers Locog, has said: "[W]e live in an internet world... and there's not much we can do about it." He also said a "common sense approach" would be used to protect media rights.
Ur... corporate lawyers and common sense?
Although that combination does not compute, there is unlikely to be a serious problem. The sheer weight of numbers will see to that, and we will probably see the constructive anarchy of the Net demonstrating again the failure of the legal mind to keep pace with the technological revolution. But in the meantime, enjoy the Games!
Related posts:
— George Taylor worked in IT in both public and private sectors for over 20 years. He is a Subject of the Crown.