A United Kingdom survey predicts the once-ubiquitous landline will disappear from offices within five years. Two in three (65 percent) of 500 CIOs polled by Virgin Media Business said they expect landlines to disappear from everyday use within that timeframe.
It probably isn't true.
For starters, however, feast on the survey's details: Tony Grace, COO of Virgin Media Business, said in the press statement cited above:
The pace of change with technology is having a transformative effect on the way we work. A decade ago it would have been unthinkable to suggest an office without telephones. Now it's hard to imagine being separated from our smartphones.
So why am I -- a longtime mobility journalist and cellular fanboy -- skeptical about the demise of landlines?
My reality: I ditched my landline three or four years ago, getting by with a cellular phone supplemented by Skype and Google Voice. I cannot say I have ever missed the landline. But my experience -- in Jersey City, NJ, in the midst of a plumped-up metro New York T-Mobile 4G network -- is not necessarily the same as an office worker's, and as I read the Virgin release I flashed on the many office towers and hotels where I have been in the past few years where cellular connectivity has been anemic, or sometimes non-existent.
It is one thing to picture an all-mobile workforce. It may be something entirely different to truly deliver it.
Peter Cochrane, a futurist, told the Telegraph that most offices are not ready to make the leap into an all-cellular world. What needs to happen, said Cochrane, is wider deployment of optical fiber in offices -- and also in homes -- to make the Virgin prediction come true.
Cochrane elaborated that the end of the landline is near -- but don't bury those old phones just yet:
The public switch telephone network will be closed down, it's about as relevant as morse code. Optical fibre will replace landlines and most devices will connect using wireless. But the landlines can't go until there is wireless connectivity to replace it. There won't be wireless connectivity to replace it until there is optical fibre available to offices and homes in sufficient density.
More skepticism comes from an online poll conducted by CBC Canada that found -- when I last checked the results -- that 56 percent of some 2700+ respondents said the landline remained their "primary" phone. Only 19 percent said they did not have a landline. True, that is a survey of present use -- it did not ask about five years hence.
But there remains the problem that in many places and in more buildings, cellular just is not ready for prime time. Typically there are fixes -- WiFi networks can be tapped to supplement feeble cellular signals, for instance, but that involves its own costs around delivering robust enough broadband to handle the voice throughput.
Personally, I am now involved in a move to north Scottsdale, Ariz., where T-Mobile claims my cellular connectivity is "good." But it seems weak to me and to at least some of the people I have been talking to. That is why for the first time in years I am mulling signing up for a landline.
Mind you, I am not in the middle of nowhere. Scottsdale is on the outskirts of America's sixth most populous city. And still my tepid connection has me pondering a return to a landline.
Deploy more cellular broadband, as Cochrane suggests, and of course the mobile phone is dramatically better than a stationary landline. That is obvious. But when the mobile capacity gets set up is not so obvious. Not in the US or the UK.
And that is why I am skeptical that in fact we will collectively jettison landlines in five years or even 10 years. The day definitely is coming when they will be part of history, but when that day comes is now impossible to predict.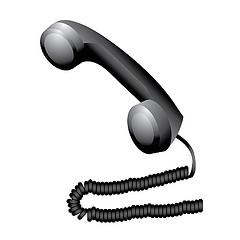 Related posts:
— Robert McGarvey has been online and writing about the Internet for nearly 25 years.