Standardizing data across systems is always a challenge. But it's particularly difficult for large institutions with hundreds of entities, each with multiple internal computing platforms.
A standard set of data structures can help.
For the past 18 months, Kaiser Permanente has been on a journey to adapt its medical supply chain to the standards of GS1, the not-for-profit industry association behind the EDI (electronic data interchange) data formats. GS1 also issues and tracks the barcodes that appear on nearly every retail item sold. The GS1 Healthcare standard subset is focused on using GS1 data and barcodes on supply chains within the healthcare industry.
Michael Innes, Kaiser Permanente's director of supply chain, explained the issues in a recent interview with me. "We think that standards are critical to not only our basic supply chain processes, but address a lot of issues that face healthcare today."
With more than 500 medical office buildings and 36 hospitals, Kaiser Permanente purchases many supplies from numerous vendors, and it has multiple systems. Some are very different, but even those that are similar include unique variations or configurations. That "makes pushing a standard out from a centralized location a challenge, but we are working on it," he said. "And I think the value proposition that we have is really the need for this standard."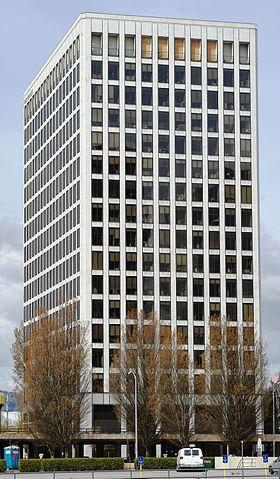 Rather than converting all its systems to a common set of applications, Kaiser is focusing on standardizing the data structures that underlie the transactions connecting the systems. The firm is using the set of EDI transactions that are exchanged between systems, locations, and the various entities in its supply chain.
Kaiser expects its GS1 Healthcare project to take several years. The biological and medical equipment inventory system was a natural starting place for implementation of the standard and a prime target for achieving ROI. But there was a disconnect between the EDI specs used by Kaiser and those commonly accepted in the retail world.
Clinicians working at Kaiser facilities were accustomed to their grocery and retail shopping experiences and simply scanning barcodes at cash registers. But when purchasing or obtaining medical gear in the clinical environment, difficulties arose, Innes said. "There's multiple barcodes on a package, and if they are lucky enough to, say, scan the right one, will the data be synchronized in our item master to pull all the relevant information -- descriptions, unit of measure, price -- all of which populate the health record?"
Kaiser worked with manufacturers to standardize their labeling practices and normalize the data underlying the various products. Those steps not only address the clinicians' ability to collect the right data from the products they use and distribute, but they will also help standardize the inventory system.
Innes said Kaiser expects this project to improve patient care and the ROI derived from its supply chain. "We have all the infrastructure behind it to support" those results, and the supply chain is getting "a step closer to the grocery store model, which is what I consider very efficient."
Related posts:
— Scott Koegler was a CIO for 15 years and has been writing about technology for the last 18 years. He is editor of www.ec-bp.org, a newsletter that addresses supply chain technologies, and manages other newsletters at www.YourCompanyNewsletter.com. You can contact him at scott@koegler.net.