Company intranets have become the staple of enterprise internal communication. But as employees venture far from their desks, they need the same access to internal company-related functions and resources they've always had. That's where creating mobile apps that tie in through systems like Salesforce.com are making inroads.
For many organizations, keeping company information in front of its employees has moved from an activity managed by the HR department to an integral part of the company's culture.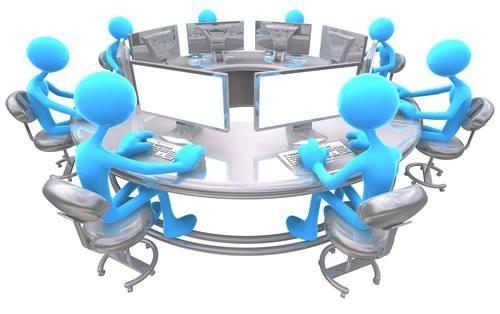 Employees rate their workplace highly if they trust the people they work for; have pride in what they do, and enjoy the people they work with, according to Great Place to Work.

A significant part of maintaining high levels of these criteria increasingly comes from online participation in company communication. We know one-way updates via the printed company newsletter have all but disappeared, but even the infrequently updated company intranet is losing favor. As organizations continue to invest time and effort in their customer relationship management systems like Salesforce.com, they are becoming the company's central hub. And with employees connected to their CRM throughout the day, communication and updates from company sources become part and parcel of their activity.

It's vital, then, that this environment tightly integrates with the mobile devices employees use every day. One approach is BlackBerry's Secure Work Space that connects mobile devices -- including iOS and Android -- to the BlackBerry Enterprise Service 10 and bypasses the need to use VPN services. Secure Work Space provides secure browser connections to documents and intranets, creating a BYOD-friendly separation between corporate and personal activities.

"Employees work, collaborate, and make key decisions anywhere on any device," reported Forrester in "Mobile Is The New Face of Engagement." Organizations that are not paying attention to this exploding trend are either missing out on enhancing their employees' work interaction and job satisfaction, or actually stifling their participation by making their connections more difficult than they could be.

Many intranet systems providers have robust systems accessible through web browsers, which work adequately on desktop systems, and reconfigure properly as HTML5-based systems when accessed on mobile devices. However, products such as Adenin Technogies InteliEnterprise rely on browser interfaces for mobile devices, rather than providing mobile apps.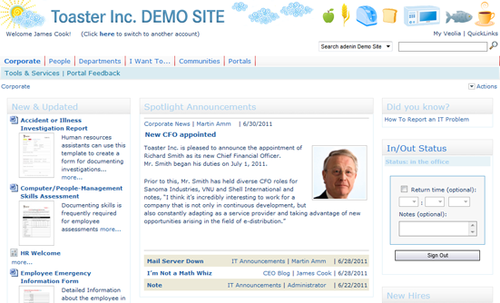 Forcebrain.com is developing Compass, a native app designed as an extension to Salesforce.com to deliver what Forcebrain CEO Jason North terms a "Company Community" that includes employee directories and org charts, news and events, document repositories, and internal blogs. It also targets HR functions such as job postings, 401k information, and other benefits information. Though North refers to Compass as an "intranet killer," it is more likely to become a system that enables and expands the traditional intranet function by putting the features of the traditional company intranet on the devices most employees prefer to use.

As employees come to depend almost exclusively on mobile platforms, the trend toward delivering dedicated mobile apps that deliver the services they need will increase. And where that happens, those employees will tend to rate their workplaces as great places to work.

Related posts:

— Scott Koegler was a CIO for 15 years and has been writing about technology for the last 18 years. He is editor of www.ec-bp.org, a newsletter that addresses supply chain technologies, and manages other newsletters at www.YourCompanyNewsletter.com. You can contact him at scott@koegler.net.