Midsize organizations are saving money and time by using appliances to back up data and ensure business continuity.
Overall, the purpose-built backup appliance market is expected to generate sales of almost $5.9 billion by 2016, IDC estimated. In 2011, these backup appliances accounted for only $2.4 billion in sales, the research firm said. Investment surged as organizations increased their use of deduplication, and wanted improved backup window times, faster restore and recovery, and enhanced integration with existing backup applications, IDC wrote.
And once a midsize organization has used an appliance to back up data, it's often interested in continuing down this all-in-one path when it's time to upgrade.
That, at least, was the situation at the four-person IT department in the City of Mount Dora, Fla. Faced with performance and space constraints from its existing Zenith InfoTech BDR system, IT manager Johnna Shamblin began researching available options -- but knew the city would not depart from its reliance on an appliance, she told me in an interview.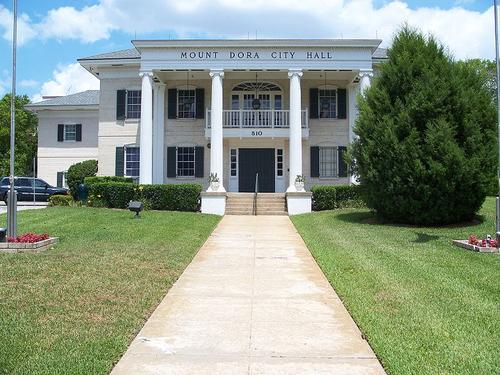 The IT department supports more than 200 users, including the city's safety staff. About one fourth of staff is mobile, and employees are dispersed over about 10 sites, Mike Andrews, assistant manager, added during the conference call. Mt. Dora owns the city's fibre infrastructure, has an AS/400 backend for financial applications, plus three host servers that run 25 virtual servers. Shamblin said:
We were running out of space. Over time our data had grown. It was causing the backup to become unreliable and we went out looking for a new solution. We didn't want to support separate hardware and software. We wanted an appliance. It's an easy-to-use, simple-to-manage interface. It does the virtualization and they had several options for scalability.
In addition, Mt. Dora could not easily test to see whether backups were successful. The process took so long that IT could perform them only a few days per year. If the city needed to rely on backed-up data, IT could not be assured that the process had actually been completed as planned, said Andrews.
To determine the best solution available, Shamblin and Andrews spoke to IT professionals in other cities, then ranked products on a checklist, Shamblin said. A final look at the checklist revealed that Quorum's appliance met both the city's technology and price requirements. Andrews said:
The device we were previously using was a disk-based appliance for backup but repeated testing was a convoluted process. It took a lot of management time. While we don't track any metrics we've had a significant decrease in the amount of time we spend managing and monitoring those backups.
Now IT can assure all backups are successful as soon as the appliance backs-up data, added Shamblin:
Backing up our data and making sure our data is recoverable is one of the most important functions we do. When we have to spend any amount of time dealing with an issue because a backup fails, it sticks out like a sore thumb. It's very recognizable. When we got to a point where we were continuously dealing with backup issues, we knew we had to do something about it. We still monitor it: we know it was successful. It's a one or two minute task every day: all the lights are green, everything is happy, the test was successful.
The city's finance director, who had to approve the expenditure, also understood the importance of purchasing a more reliable, testable backup system. Since Shamblin had kept him current on the problems with the earlier setup, the need for replacement was not sudden news to him, she said.

"When we were BandAiding just to keep it running, I went to him and told him we had a problem. We're going to have to do something more permanent. From that point forward, he was kept in the loop," she said.

Related posts:

— Alison Diana



, ThinkerNet Editor, Internet Evolution
The ThinkerNet does not reflect the views of TechWeb. The ThinkerNet is an informal means of communication to members and visitors of the Internet Evolution site. Individual authors are chosen by Internet Evolution to blog. Neither Internet Evolution nor TechWeb assume responsibility for comments, claims, or opinions made by authors and ThinkerNet bloggers. They are no substitute for your own research and should not be relied upon for trading or any other purpose.

previous posts from Midmarket Clan Editor's Blog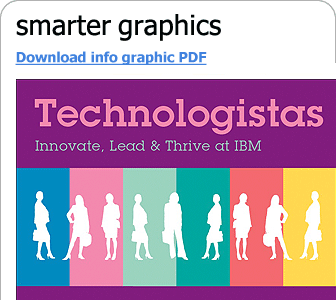 an IBM information resource


an IBM information resource

Expert Integrated Systems: Changing the Experience & Economics of IT

In this e-book, we take an in-depth look at these expert integrated systems -- what they are, how they work, and how they have the potential to help CIOs achieve dramatic savings while restoring IT's role as business innovator.
READ THIS eBOOK


your weekly update of news, analysis, and
opinion from Internet Evolution - FREE!
REGISTER HERE



Wanted! Site Moderators

Internet Evolution is looking for a handful of readers to help moderate the message boards on our site – as well as engaging in high-IQ conversation with the industry mavens on our thinkerNet blogosphere. The job comes with various perks, bags of kudos, and GIANT bragging rights. Interested?

Please email: moderators@internetevolution.com