Apple disclosed Sunday that its Developer Center website had been hacked. Developer names, addresses, and emails may have been accessed. This could be bad news for the thousands of midsized developers that create apps for iOS devices.
On Thursday, Apple took its Developer Center offline, initially telling visitors it was doing maintenance on the site. The company extended the membership of developers whose contracts were set to expire during the down time. The forum, which hosts software development kits and beta versions of iOS 7 and Mac OS X Maverick, is a center for developer communications. On Sunday, Apple updated the site, notifying developers about the breach.
In the spirit of transparency, we want to inform you of the issue. We took the site down immediately on Thursday and have been working around the clock since then.
In order to prevent a security threat like this from happening again, we're completely overhauling our developer systems, updating our server software, and rebuilding our entire database. We apologize for the significant inconvenience that our downtime has caused you and we expect to have the developer website up again soon.
The Guardian reported that a Turkish researcher claims to have been responsible for the hack. Ibrahim Balic said he wanted to demonstrate that Apple's site was vulnerable to attacks. The Guardian said a YouTube video -- shown as "private" on the social media site -- appeared to show some of these security holes.
Balic told the paper:
I did not done this research to harm or damage. My intention was not attacking. In total I found 13 bugs and reported [them] directly one by one to Apple straight away. Just after my reporting [the] dev center got closed. I have not heard anything from them, and they announced that they got attacked. My aim was to report bugs and collect the datas [sic] for the purpose of seeing how deep I can go with it.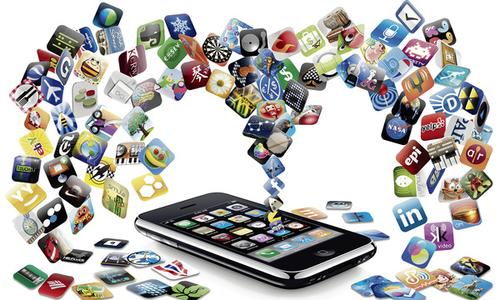 App development is big business, generating $2.2 billion across the four major app stores in the first quarter of this year, according to Canalys' App Interrogator. That money came from 13.4 billion downloads across Apple, Google, Windows, and BlackBerry devices. Apple takes 30 percent of revenue generated on its app store. Developers -- many of them small or midsized companies -- keep the rest.
In fact, only 22 percent of app developers are big businesses, according to a 2012 report by ACT. The market for mobile apps is set to explode, hitting $100 billion by 2015, attracting even more players -- good and bad.
As hackers eye this lucrative prize, Apple and other app-store holders will face larger security challenges. Midsized developers must try to mitigate their risks -- internally and to customers -- as they pursue profits.
Related posts:
— Alison Diana



, ThinkerNet Editor, Internet Evolution