At a time when many businesses are inking outsourcing agreements, Hotels.com bolstered its internal resources and built an in-house technology department.
The move was designed to bolster its agile development initiatives, build its innovation and intellectual property, and foster efficiency, said Stuart Silberg, who was appointed chief technology officer of the Expedia division in May. As a vice president, Silberg recommended -- and then built -- the tech group. As Silberg told me in an interview:
We've got .com in the name and I couldn't find the tech department. They'd made some decisions in the past about outsourcing and running it through a third party vendor. I felt, as I always say, agile is hard. Offshore is incredibly hard. I wanted to make a lot more of the efficiencies of agile work.

I guess you could say I wanted to get our hands on our intellectual property a lot more. I kind of talked to the president: 'We should really have a team here. I think it will be great for efficiency, innovation, really honing agile experience, good for business, give us a lot more interaction with developers.' That's what we did. I guess I haven't stopped since.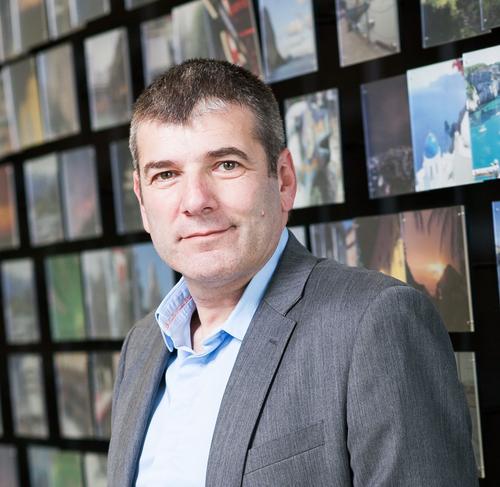 Not surprisingly, there was some pushback, predominantly around the bigger price tag an internal technology department would accrue, Silberg said. As a result, Silberg communicated extensively with executives about the benefits they should expect over time, underscoring that these advantages would not appear overnight:
I educated my peers and my bosses: 'I know you're looking to see productivity go up on a metric. It's not going to happen that way. It might actually go down at first. Let's be pragmatic. Let's not get too bogged down in the detail. Are you seeing stuff go out the door faster?'

We've reduced our production bug count by nearly 100 percent. Having all those defects out there was unacceptable. Now, there's an overhead to productivity at all and that's where the balancing act comes in. We measure a number of things and we've gone from a number of releases a year to twice a month. We've also transitioned the actual code base. It was a single behemoth line of code. We've split that up and architected it into a multitude of smaller apps. All of that's been going on at the same time.
Having an internal technology group goes hand-in-hand with Hotels.com's embrace of agile development, said Silberg. It's easier for business leaders to work with the inhouse team, while the agile approach assures managers that they will have multiple chances to reach new market opportunities such as various countries or languages. Pre-agile, business leaders tried to jam in as many features as possible.
If you think about the point between when somebody has an idea and the point that idea gets into production, it was almost where a product person has two goes a year to get into production. It was just way too long. The consequence was they wanted the world in that release because it was their one go at release. These things almost spiraled out of control. If we can release something in two weeks, if we can iterate on it, they can have another go.
Agile approach empowered Hotels.com to create separate applications for Apple and Android, as well as an upcoming Windows 8 version, said Silberg. The team may develop a Blackberrry 10 edition, too.
"We're looking at [HTML5] a bit now. We didn't take that route initially. We then ended up with eight versions of the app doing 10 different things. We really take advantage of each different device's special features rather a have a blander app," said Silberg, noting that smart apps that personalize results are one way to differentiate Hotels.com service from other sites.
The internal tech team and agile development may never take a vacation, but Hotels.com hopes their adoption of these strategies ensures whenever others plan a trip away from home, their company is their top online destination.
Related posts:
— Alison Diana



, ThinkerNet Editor, Internet Evolution