The flow of electricity is fickle at Circulo K's headquarters in Mexico. Rain and wind frequently force the convenience store chain's IT department to move servers to backup generators shared with other residents of its office building. As the chain grew, the prospect of shifting more servers to this manual, stressful, and haphazard approach filled Carlos Guerrero with dread.
It also filled Guerrero, manager of information technology infrastructure at Circulo K, with determination to implement a solution that would meet the fast-growing company's current and future needs. This would have to be a technology that the organization's 24-person IT staff, including two people dedicated to infrastructure, could support more efficiently.
He told me about the situation:
Every week, we have one or two down times for energy. So the problem is, if we have a disaster, like all the servers go down because the electricity goes away, we need to move six, seven physical servers to another connection. The problem is the physical servers have a lot of problems when you disconnect them if you don't shut down the servers. We have a lot of issues with the energy in this specific area. When it's raining, we lose energy three or four times a day.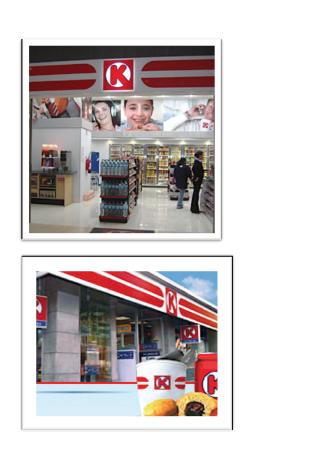 Backup and recovery were not Circulo K's only challenges. As a growing midsized company, it needed to support its approximately 220 stores and its popular prepaid phone cards, which are offered through a partnership with Mexico's largest mobile provider. Guerrero determined that virtualization was the best technology for the task.
He assessed the company's datacenter of 14 physical servers and storage, and he knew these older systems had to be replaced and expanded. He reviewed blade servers from HP, Dell, and IBM and selected the IBM PureSystem family.
We searched with a vision of a future to see what kind of technology, what kind of company, could deliver a new service, a new hardware, with the power to increase -- in a short time -- our ability to be prepared, to be ready, in a cloud or version of applications. We needed to do that fast. The only company that offered that technology was IBM from our point of view.
Circulo K is using IBM's PureFlex System, which helps organizations create and manage infrastructure efficiently, as well as its PureApplication System, which is designed to reduce the cost and complexity of rapidly deploying and managing applications. In addition, the company is using IBM's PureData System, which is tuned for cloud computing and can consolidate more than 100 databases on one system. By combining PureData and PureApplication systems, Circulo K can use them for end-to-end transaction workloads.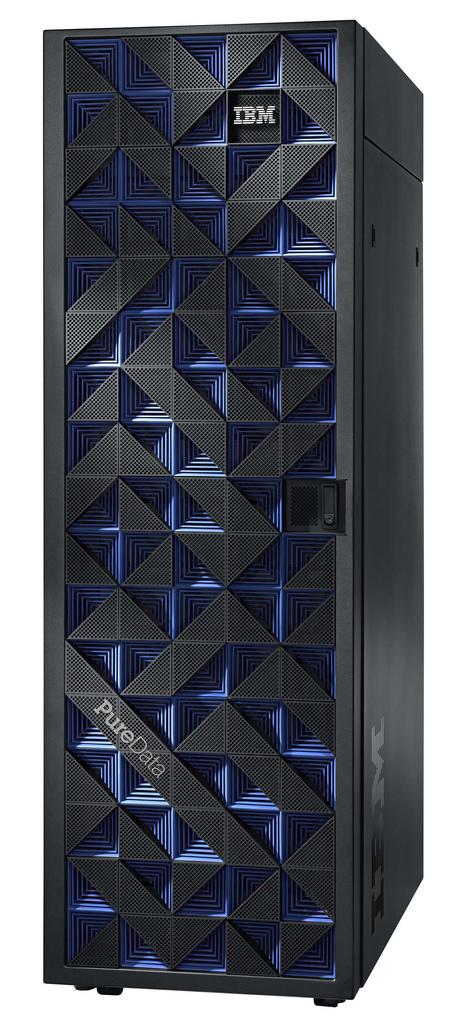 Now that the company has moved to the cloud and virtualization, it can add a server to its datacenter in 30 minutes. In the past, that could take up to four months.
Purchases were too delayed because the business of the company is not to buy infrastructure for hardware, for IT. We buy Diet Coke, cigars. We buy that. We don't buy technology. That was a big problem... The solution was virtualization. We need to consolidate the servers but with a vision of the future.
Acceco, an IBM business partner, implemented the solution, which allays Circulo K's electrical woes. Today, the retailer has to cope with one plug, not 14 -- or the 25 servers it would have needed had it chosen to continue using on-premises servers. And systems are guaranteed to be operational again within four hours of an unplanned shutdown.
When Guerrero joined Circulo K, the company had no recovery time objective, but now "we know how much time we're going to spend to be ready to get the company online again after a disaster," he said. "IBM gives us that, using the expertise we have and using the technology they have. That was another strategy to increase the calm. One year ago, we didn't know how much time we had to expend if we had a very critical time. [Now] we can continue selling Diet Coke and cigarettes."
Paid for itself
In fact, this ability alone helped the solution pay for itself. Merely keeping phone card sales active empowers Circulo K to reap its return on investment.
We used to have a prepaid card server only on one server. That server has a lot of problems. We looked at the sky: "God, help me that the server will start today." With the new technology, we say, "God, if you can help us, thank you, but we have a backup of the server."
IBM's PureSystem solution delivered ROI in other ways. If Circulo K had continued with on-premises servers, it would have needed to replace its 16 models and buy about 14-16 additional systems, plus more storage. At about 1.5 million pesos ($122,000), the cost of 16 new servers was slightly less than the IBM virtual solution, but they could not be upgraded as needed.
With the IBM solution, you have space to create another 16 servers. The best way to think of this is you can have 32 servers in three days. You have 16 servers, and if you need 32 servers, you need to invest more money, and it will take, at best, three or four months.
In addition, Circulo K's utility bill has dropped. The virtualized system includes fewer servers and requires less power and air conditioning. Though it took a little time to convince management to conduct a wholesale replacement of the aging servers, c-level executives are extremely pleased with the savings, the performance, and the availability the new solution delivers.
"When I got here, we were working with dinosaurs," Guerrero said. "We're not working with cars that fly today, but we are now working with solutions that support the requirements of the company. We are ready."
Related posts:
— Alison Diana



, ThinkerNet Editor, Internet Evolution