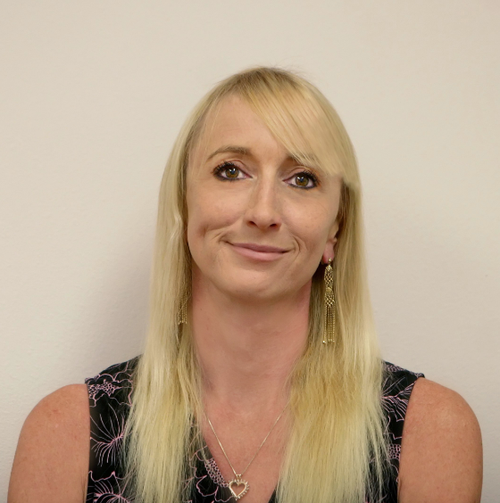 CIOs don't have to stop at saving their organizations money by trimming expenses and improving productivity. Some savvy IT executives at non-tech, midsized companies are actually generating funds, adding to their own budgets or placing monies into the organization's overall coffers.

Not enough companies are acting on this, though: 52 percent of respondents to a recent survey said IT's primary job is to improve efficiency in business, according to the survey of 474 respondents in the United States, United Kingdom, Germany, and Japan in late 2012, conducted by Economist Intelligence Unit and sponsored by Juniper Networks. However, 20 percent more of the high-performing companies say technology played a very strong role in their organization's financial performance; 11 percent more of the high-performing companies strongly agree the IT function can support business growth by identifying new market opportunities; and 8 percent more of high-performing companies say IT is very closely involved in helping develop new products and services than compared with average businesses, the study said.

These organizations often are leveraging technologies like cloud, analytics, or web development to create services they can resell to other companies. Or their IT teams are developing tech-based offerings that external customers will pay for. Some are taking internal services and repackaging them for external sale.

Let's take a look at several to see how your peers are differentiating their organizations and adding financial value.
City of Melrose, Mass., partnered with ePlus Technology to design and create MuniCloud, a cloud-based infrastructure that it shares with more than 350 other cities and towns using a unified storage environment. Melrose saves money -- and generates additional revenue through MuniCloud sales.
PHI, a provider of helicopter services, wanted IT to deepen customer engagement, CIO James Quinn told Computerworld (free registration required). The technology team came up with income-generating ideas such as a full-size kiosk connected to a web app that gives customers passenger and baggage manifests, along with other for-profit hardware and SaaS offerings. In fact, these projects could reap up to $1.5 million in additional revenue this year, and up to $20 million within five years, he said.
Wharton Research Data Services spun out of the University of Pennsylvania's famous Wharton Business School, when about 20 years ago staff recognized that faculty spent too much time on research, Deirdre Woods, associate dean and CIO of Wharton Computing and Information Technology, told Forbes. Today, WRDS connects more than 30,000 individual academic, institutional, and corporate users in 27 countries to data from over 40 vendors on one platform -- and leverages the school's expertise in research and technology.
K. Hovnanian Homes designed StyleSuite to allow homebuyers to consider different options such as house layouts, cabinet styles, and lighting, although it doesn't include pricing or buying features, according to CIO. The web-based tool was a joint venture between the homebuilder's sales and marketing and IT teams.
Mazda North American Operations replaced the company's outsourced disaster recovery with a virtualized solution, part of the automaker's move to a cloud and virtualization infrastructure, he told me last year. When Mazda North America saved money by moving employees to virtual desktops, the IT department kept those dollars internally, using the funds to offset the expense of additional wireless access points, an upgraded network backbone, and more storage. While it didn't generate revenue for the car manufacturer, it increased IT's self-sufficiency, enabled IT to meet employees' wish to become more mobile, and met the overall corporate goal of cutting costs.
Cloud, big-data, and analytics could also be good fits, depending on an organization's scope and expertise. Like any product or service, an IT department's revenue-based offerings must be a natural extension of the company's original charter. Since IT should already be tightly integrated with day-to-day operations, ideas should be coming thick and fast.
What's your IT department got to sell?
— Alison Diana



, ThinkerNet Editor, Internet Evolution
Related posts:
The ThinkerNet does not reflect the views of TechWeb. The ThinkerNet is an informal means of communication to members and visitors of the Internet Evolution site. Individual authors are chosen by Internet Evolution to blog. Neither Internet Evolution nor TechWeb assume responsibility for comments, claims, or opinions made by authors and ThinkerNet bloggers. They are no substitute for your own research and should not be relied upon for trading or any other purpose.

previous posts from Midmarket Clan Editor's Blog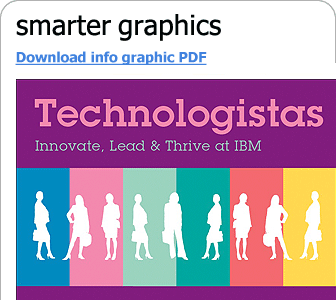 an IBM information resource


an IBM information resource

Expert Integrated Systems: Changing the Experience & Economics of IT

In this e-book, we take an in-depth look at these expert integrated systems -- what they are, how they work, and how they have the potential to help CIOs achieve dramatic savings while restoring IT's role as business innovator.
READ THIS eBOOK


your weekly update of news, analysis, and
opinion from Internet Evolution - FREE!
REGISTER HERE



Wanted! Site Moderators

Internet Evolution is looking for a handful of readers to help moderate the message boards on our site – as well as engaging in high-IQ conversation with the industry mavens on our thinkerNet blogosphere. The job comes with various perks, bags of kudos, and GIANT bragging rights. Interested?

Please email: moderators@internetevolution.com