Putting consumers in the driving seat has always been a potential winner for the midmarket. The less time, money, and effort expended on traditional marketing campaigns, the more focused an agile mid-tier business can be on products and innovation.
Now we have some actual research to back up this insight, coming from Itamar Simonson, professor of marketing at Stanford GSB. Past research by Simonson had demonstrated the well known "compromise effect." Presented with cheap and expensive versions of the same project, customers are tightwads. But presented with a third, midpriced option, they go the middle route.
You can see Amazon working this effect for all its worth with its Kindle family of products.
The key finding of Simonson's latest work is that feedback from fellow customers -- not marketers -- can overwhelm the compromise effect. In other words, presented with Amazon reviews of three Canon cameras, Simonson's subjects were swayed from the midpriced choice by users' opinions:
The results suggest that companies should spend less money trying to shape consumer opinions in traditional ads, he said, and more on understanding what and who are shaping those opinions.
In other words, here's confirmation that the social media feedback loop, which is reshaping the way we look at marketing, has a measurable effect on consumer psychology. The result will be presented in more detail in a book, Absolute Value, co-written by Simonson and marketer Emanuel Rosen.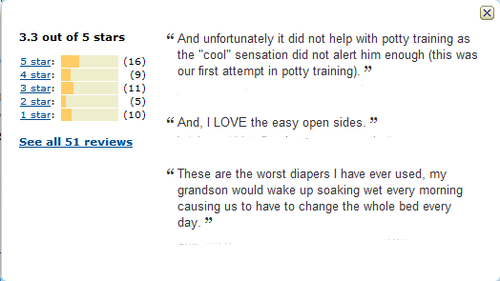 The take-away for the midmarket is not that marketing is irrelevant, but that it now takes the form of helping to shape and guide online feedback. Efforts need to be directed at:
Identifying and nurturing brand advocates who will show deep commitment to the brand on social media
Reaching out to social media influencers, who may not be committed to the brand, but will help grow your online audience
Finding out which social media platforms best fit your brand identity
Engaging with customers -- and possible customers -- through content, offerings, and dialogue
But, of course, you're doing all these things already. At least science is now telling you how right you are.
Related posts:
— Kim Davis

, Senior Editor, Internet Evolution