The United States has no single national privacy protection agency. Over the past 20 years, however, the Federal Trade Commission (FTC) has taken a leading role in education, outreach to consumer and industry groups, and enforcement in the area of privacy and data security. The FTC's Division of Privacy and Identity Protection, within its Bureau of Consumer Protection, enforces several federal statutes, regarding "unfair or deceptive" practices, fair credit reporting, and confidentiality of financial information. Further, the FTC takes principal responsibility for enforcement of the Children's Online Privacy Protection Act (COPPA), which aims to place parents in control over what information is collected from their young children online.

Recently, the FTC began to focus on privacy issues related to mobile communication device applications. In February 2012, the agency released a report of a survey regarding information available to parents about privacy features on mobile apps. And this month, the FTC issued a follow-up report entitled "Mobile Apps for Kids: Disclosures Still Not Making the Grade." The latest study emphasizes that the FTC's goal, at least for now, is to "encourage 'best practices' by companies in the kids' app ecosystem." Indeed, "some of staff's recommendations may go beyond what would be required to comply with the law," the agency noted.

Despite these expressed limitations, the FTC's latest report referenced "multiple nonpublic investigations" meant to "determine whether certain entities in the mobile app marketplace" have violated COPPA or engaged in "unfair or deceptive trade practices." The agency claimed that its survey results "paint a disappointing picture" of privacy protections in mobile apps and suggested a need for "more resolute action by industry to address this important issue."

The issue of privacy in mobile app usage certainly will not go away. As the FTC noted, the market for mobile apps "has continued to grow at an explosive rate, providing many benefits and conveniences to consumers." According to research cited in the FTC report, 9 out of 10 US adults own cellphones, and more than 40 percent of owners download apps. The market for apps, already large, almost certainly will continue to grow at a fast pace. One report suggests that the market for mobile games alone may top $7.5 billion worldwide by 2015. The FTC emphasized that many such games are meant for children.

The FTC's new report comes at a point when the agency has sought public comments on new COPPA-implementing regulations, to "keep current with technology advances." Meanwhile, in its new report, the FTC called on "industry participants" to "work together to develop accurate disclosures regarding what data is collected through kids' apps, how it will be used, who it will be shared with, and whether the apps contain interactive features such as advertising, the ability to make in-app purchases, and links to social media." Developments in this area show the FTC continuing to serve as a pivotal point in the formulation and enforcement of national policies regarding privacy and data security.

— Steven C. Bennett is a partner in the New York City offices of international law firm Jones Day. The views expressed are his and should not be attributed to Bennett's firm or clients.
Channel:
Tags:
The ThinkerNet does not reflect the views of TechWeb. The ThinkerNet is an informal means of communication to members and visitors of the Internet Evolution site. Individual authors are chosen by Internet Evolution to blog. Neither Internet Evolution nor TechWeb assume responsibility for comments, claims, or opinions made by authors and ThinkerNet bloggers. They are no substitute for your own research and should not be relied upon for trading or any other purpose.

previous posts from Steven C. Bennett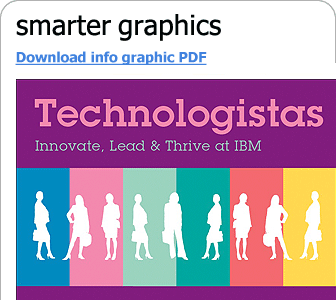 an IBM information resource


an IBM information resource

Expert Integrated Systems: Changing the Experience & Economics of IT

In this e-book, we take an in-depth look at these expert integrated systems -- what they are, how they work, and how they have the potential to help CIOs achieve dramatic savings while restoring IT's role as business innovator.
READ THIS eBOOK


your weekly update of news, analysis, and
opinion from Internet Evolution - FREE!
REGISTER HERE



Wanted! Site Moderators

Internet Evolution is looking for a handful of readers to help moderate the message boards on our site – as well as engaging in high-IQ conversation with the industry mavens on our thinkerNet blogosphere. The job comes with various perks, bags of kudos, and GIANT bragging rights. Interested?

Please email: moderators@internetevolution.com