We live in an era of vast (and rapidly increasing) volumes of data, much of it "born digital" and stored only in digital formats. Such information is prone to decay, in ways that stone tablets, parchment, and even photocopies may avoid.
Computer servers routinely fail; magnetic tape, DVDs, and other storage media can degrade; and the constantly "improved" formatting of information storage systems can leave collections of information (think kinescopes and vinyl records) essentially inaccessible.
Some commentators warn of a "Digital Dark Age," which could leave 50 percent or less of "critical" data protected. (See Don Post, "Fending Off The Digital Dark Age -- Assuring Future Digital Access and Preservation," Jan. 11, 2012.)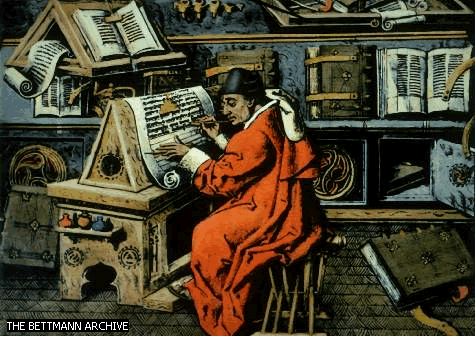 The cost of protection of digital data, however, can be overwhelming. In 2011, a European study group estimated a cost of 100 billion euros to bring European "cultural heritage" information online, in a stable and long-lasting system called "Europeana." (See "The New Renaissance," Jan. 10, 2011.) The European report cautioned that "responsibility and control over Europe's heritage cannot be left to one or a few market players," and called for the public sector to take "primary responsibility" for the project.
Like the Europeana project, the US National Archives and Records Administration (NARA) has begun building an Electronic Records Archives to preserve the American government's records and documentary heritage. Its mission is to "ensure continuing access to the essential documentation of the rights of American citizens and the actions of their government." (See NARA, Electronic Records Archives.)
Government-funded preservation of digital data will require extensive supplementation from the academic community, not-for-profit organizations, and the private sector. The Open Archival Information System (OAIS) reference model, for example, offers an International Standards Organization reference standard for long-term data storage. (See ISO 14721:2003.) Similarly, the Long-Term Digital Preservation Reference Model, a vendor-sponsored group, associated with the Storage Networking Industry Association, has begun to focus on developing industry "best-practices" for long-term data preservation. (See About LTDP, www.ltdprm.org.)
Ironically, some of the techniques suggested for mitigation of data loss, such as cloud computing, may actually introduce new difficulties. (See Bryan Ford, "Icebergs In the Clouds: The Other Risks Of Cloud Computing," suggesting need for study of cloud computing solutions "before our socioeconomic fabric becomes inextricably dependent on a convenient but potentially unstable computing model.")
Similarly, government mandates of long-term record-keeping, unless coupled with intelligent systems for categorization of records and ease of application of retention standards, could contribute to a "keep it all" approach, producing ever-more "cascades" of unmanageable data. (See Charles Ragan, How To Avoid The Information Management Dark Ages, Dec. 16, 2011.)
Ultimately, government and private groups must learn to collaborate to produce not simply more data but incentives for standardization and interoperability of "smarter" data management techniques.
[Disclosure: The author is a partner in the New York City offices of Jones Day. Barbara M. Santisteban, a summer associate at the firm, assisted in the preparation of this article. The views expressed are solely those of the author, and should not be attributed to the authorís firm, or its clients.]
Related posts:
— Steven C. Bennett is a partner in the New York City offices of international law firm Jones Day.