In March, the Federal Trade Commission issued its final report on Internet privacy, "Protecting Consumer Privacy in an Era of Rapid Change" (PDF). Though it does not carry the force of law, the report urged Congress to enact general legislation on privacy, data security, and data brokers, and it encouraged companies that handle consumer data to incorporate simpler, more transparent privacy protection options for their customers.
The report was the result of a collaborative process, incorporating comments the FTC received from more than 450 corporate representatives, privacy advocates, and consumers in response to a preliminary report released in December 2010. The final report focused on three themes, reiterated throughout the report, and the FTC's recommendations for best-practices.
Privacy by design: Companies should promote consumer privacy throughout their organizations by incorporating "substantive privacy protections" in areas such as data security, collection limits, retention and disposal policies, and data accuracy. Companies also should maintain "comprehensive data management procedures throughout the life cycle of their products and services" to ensure that privacy practices remain robust.
Simplified consumer choice: Companies need not provide consumers a choice before collecting data for practices "consistent with the context of the transaction or the company's relationship with the consumer." But where required, choice should be offered "in a context in which the consumer is making a decision about his or her data." Where data use materially differs from the manner described at collection, the change should require express consent.
Transparent data collection: Privacy notices should be "clearer, shorter, and more standardized to enable better comprehension and comparison," and companies should provide reasonable and proportionate access according to the type of data they maintain. Companies should also increase efforts to "educate consumers about commercial data privacy practices."
In addition to these themes, the FTC indicated five action items that were of special concern to the agency.
Do Not Track: The importance of sustained collaboration between government and industry was underscored, even though the FTC praised browser vendors for developing tools to limit third-party data collection.
Mobile: At a workshop it hosted in May 2012, the agency urged mobile service companies to address advertising and privacy issues, such as developing shorter, more meaningful disclosures.
Data brokers: A centralized Website should be created to identify data brokers and disclose their practices.
Large platform providers: The FTC singled out Internet service providers, Web browsers, operating systems, and social media tools for their ability to "comprehensively track consumers' online activities." The agency will host a workshop this year to address this issue.
Promoting enforceable self-regulatory codes: The FTC vowed to help develop "sector-specific codes of conduct," and it indicated that company adherence to such codes will influence FTC enforcement efforts.
The FTC has also restated its desire to collaborate with the Department of Commerce and the White House, which released its own policy report in February 2012. That report, "Consumer Data Privacy in a Networked World" (PDF), outlined a Consumer Privacy Bill of Rights that would expand and clarify the legal landscape relating to consumer privacy, while making the FTC a privacy enforcement agency. Any expansion of the FTC's authority would depend on congressional action.
[Disclosure: The author is a partner in the New York offices of Jones Day. Andrew S. Burchiel, a summer associate at the firm, assisted in the preparation of this article. The views expressed are solely those of the author and should not be attributed to the author's firm or its clients.]
Related posts:
— Steven C. Bennett is a partner in the New York City offices of international law firm Jones Day.
The ThinkerNet does not reflect the views of TechWeb. The ThinkerNet is an informal means of communication to members and visitors of the Internet Evolution site. Individual authors are chosen by Internet Evolution to blog. Neither Internet Evolution nor TechWeb assume responsibility for comments, claims, or opinions made by authors and ThinkerNet bloggers. They are no substitute for your own research and should not be relied upon for trading or any other purpose.

previous posts from Steven C. Bennett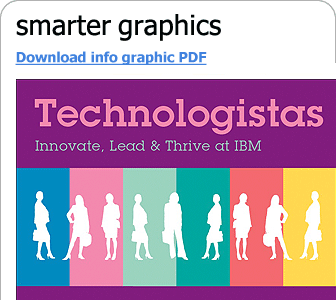 an IBM information resource


an IBM information resource

Expert Integrated Systems: Changing the Experience & Economics of IT

In this e-book, we take an in-depth look at these expert integrated systems -- what they are, how they work, and how they have the potential to help CIOs achieve dramatic savings while restoring IT's role as business innovator.
READ THIS eBOOK


your weekly update of news, analysis, and
opinion from Internet Evolution - FREE!
REGISTER HERE



Wanted! Site Moderators

Internet Evolution is looking for a handful of readers to help moderate the message boards on our site – as well as engaging in high-IQ conversation with the industry mavens on our thinkerNet blogosphere. The job comes with various perks, bags of kudos, and GIANT bragging rights. Interested?

Please email: moderators@internetevolution.com