Recently, researchers at the University of Utah and the Department of Homeland Security announced the development of computerized lie-detection systems based on digitized studies of eye movements. Although these systems have not yet reached the practical applications stage, one can easily imagine the potentially profound benefits (and risks) of such technology.

Suppose, for example, that an airline or other security-conscious organization wished to avoid terrorist risks by screening passengers (or company visitors) via a questionnaire, coupled with observation of the subject, to detect signs of lying.

This form of probing interview essentially aims to duplicate the security interviews that employees of El Al (the Israeli airline) routinely conduct. The difference is that such interviews could be conducted on a mass basis, even before the subjects arrive at the airport (or corporate location), by use of Webcams (essentially, as part of the online check-in process). Those who could not accomplish the remote check-in would be subject to in-person screening at the physical location.

Such a system might offer several advantages. Most significantly, the depth and effectiveness of security might be greatly enhanced. Instead of relying solely on physical inspection (such as metal detectors and x-rays), a questionnaire and lie detector might identify problematic passengers and visitors, even if they are not carrying obvious weapons.

The online nature of the inquiry, moreover, could greatly speed the process of security clearance and allow passengers (visitors) to conduct the process at their leisure. The digital nature of the process would help avoid human error (due to fatigue or inattention) and eliminate any cultural bias in applying harsher security measures to particular ethnic, religious, or other groups.

The downsides include cost, effectiveness, and privacy. Development of a practical security system will no doubt require years of additional research, training, and implementation. The effectiveness of such systems, moreover, will require extensive testing.

Studies of conventional polygraph testing generally show reliability in the 85 percent range, but results can vary, depending on the form of questioning, the skill of the examiner, and the degree to which the subject has learned to "game" the system with physical, mental, or pharmaceutical measures. Similar problems, no doubt, will arise with eye-tracking methods of lie detection.

Finally, these new systems might create significant privacy problems. The forms of questionnaires, the storage of data from the tests, and the procedure for following up on any security alerts triggered by the testing (including the expungement of "false positive" results) might all draw serious judicial and political attention from privacy advocates.

[Disclosure: The author is a partner in the New York City offices of Jones Day and chair of the firm's e-discovery committee. He teaches Electronic Discovery at New York Law School and Conflicts of Law at Hofstra Law School. The views expressed are solely those of the author, and should not be attributed to the author's firm or its clients.]

— Steven C. Bennett is a partner in the New York City offices of international law firm Jones Day.
The ThinkerNet does not reflect the views of TechWeb. The ThinkerNet is an informal means of communication to members and visitors of the Internet Evolution site. Individual authors are chosen by Internet Evolution to blog. Neither Internet Evolution nor TechWeb assume responsibility for comments, claims, or opinions made by authors and ThinkerNet bloggers. They are no substitute for your own research and should not be relied upon for trading or any other purpose.

previous posts from Steven C. Bennett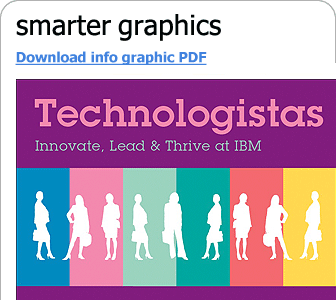 an IBM information resource


an IBM information resource

Expert Integrated Systems: Changing the Experience & Economics of IT

In this e-book, we take an in-depth look at these expert integrated systems -- what they are, how they work, and how they have the potential to help CIOs achieve dramatic savings while restoring IT's role as business innovator.
READ THIS eBOOK


your weekly update of news, analysis, and
opinion from Internet Evolution - FREE!
REGISTER HERE



Wanted! Site Moderators

Internet Evolution is looking for a handful of readers to help moderate the message boards on our site – as well as engaging in high-IQ conversation with the industry mavens on our thinkerNet blogosphere. The job comes with various perks, bags of kudos, and GIANT bragging rights. Interested?

Please email: moderators@internetevolution.com