Cyberwar has been a popular topic on Internet Evolution lately, with two writers -- Kenneth Geers, US representative to the cyber center in Tallinn, Estonia (whose systems were attacked three years ago over a dispute with Russia); and Ira Winkler, a former NSA analyst -- weighing in on the threat.
Meanwhile, in Washington last week, an FBI official -- Steven Chabinsky, deputy assistant director of the FBI's cyber division -- warned of cyberterrorists who "exploit our weaknesses" and "challenge our country's very existence."
And earlier this month, an economist in San Francisco warned that cyberthieves are stealing entire US industries, along with their high-paying jobs. "This is way beyond trade secrets -- this is not the formula for Coke," said Scott Borg, director and chief economist of the US Cyber Consequences Unit at the RSA Conference. "It's all the settings for pressures, valves, and switches; templates for production and operation; schematics for equipment so plants can be replicated in another part of the world."
Despite all the bad news, though, there are some signs that the US government and companies nationwide are finally taking cyberwar seriously enough that we may not always be caught in an ever-escalating battle between the Internet good guys and bad guys:
For the first time in my memory, a big public company -- Google (Nasdaq: GOOG) --- revealed in January that its systems were attacked. It was a move that was hotly debated inside Google, I was told, but it got a lot of people in Washington talking about cybercrime, and a few other companies followed suit. Intel Corp. (Nasdaq: INTC), for instance, disclosed in its annual report last month that it was attacked around the same time as Google.

The report said Intel faces regular attempts to gain unauthorized access to its systems that are "sometimes successful" and the company may not always be aware of the attacks. Intel disclosed them -- and listed them as a material risk -- because Google's disclosure got so much attention, according to Intel spokesman Chuck Mulloy. "[These incidents] may have been present before now, but they're front and center in the minds of many people," he says. "Our reporting folks thought it was prudent."

Members of the Internet community from several countries worked together this month to cripple the notorious Zeus botnet, whose creators have been stealing online banking credentials from small businesses, as Jart Armin reported.

One of the botnet's chief service providers -- Troyak, an ISP in Kazakhstan -- was de-peered again and again by other service providers who are trying to stamp out Zeus and keep the Internet clean, according to Mary Landesman, a researcher at Cisco Systems Inc. (Nasdaq: CSCO)-owned security SaaS provider ScanSafe. "This shows that other governments and legitimate providers in other countries are taking cyberthreats seriously," she said.

There is new legislation in Congress. Yes, we know legislation is not always good, but because of the attacks on Google -- attacks that Google said originated in China -- a bipartisan bill has been introduced in the Senate that would require President Obama to cut off assistance to countries that don't take responsibility for cybercrime and to deliver assistance to those that fight it.

Mastercard, Visa, and several big tech companies -- including Microsoft Corp. (Nasdaq: MSFT), Cisco, PayPal, and Facebook (Nasdaq: FB) -- all support the bill.
Certainly, there's a lot of work left to be done. According to ScanSafe, encounters by the energy and oil industries with sophisticated data-theft Trojans -- malware that infiltrates computers through compromised Websites and then sends forensic information about the machines back to the attackers -- were up 366 percent last year, more than double the year before.
"Every time we look at this, we come back with the same picture," Landesman says. "Companies with the most sensitive intellectual property are being hammered the hardest."
But Google's honesty about the attacks on its systems and the spontaneous takedown of the rogue ISP Troyak in Kazakhstan have given her -- and me -- hope.
"I'm personally frustrated -- we should have acted on this two years ago," she says. "Politicians ignored it -- they assumed we were crying wolf. But at least there's more action-oriented awareness now. It's not just those of us down in the trenches screaming, 'Hey!'"
— Deborah Gage is an award-winning journalist who has covered business and technology from Silicon Valley for 15 years.
The ThinkerNet does not reflect the views of TechWeb. The ThinkerNet is an informal means of communication to members and visitors of the Internet Evolution site. Individual authors are chosen by Internet Evolution to blog. Neither Internet Evolution nor TechWeb assume responsibility for comments, claims, or opinions made by authors and ThinkerNet bloggers. They are no substitute for your own research and should not be relied upon for trading or any other purpose.

previous posts from Deborah Gage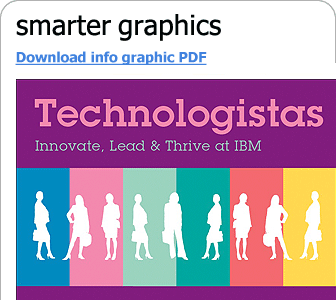 an IBM information resource


an IBM information resource

Expert Integrated Systems: Changing the Experience & Economics of IT

In this e-book, we take an in-depth look at these expert integrated systems -- what they are, how they work, and how they have the potential to help CIOs achieve dramatic savings while restoring IT's role as business innovator.
READ THIS eBOOK


your weekly update of news, analysis, and
opinion from Internet Evolution - FREE!
REGISTER HERE



Wanted! Site Moderators

Internet Evolution is looking for a handful of readers to help moderate the message boards on our site – as well as engaging in high-IQ conversation with the industry mavens on our thinkerNet blogosphere. The job comes with various perks, bags of kudos, and GIANT bragging rights. Interested?

Please email: moderators@internetevolution.com