Back in February, shareholders of one of China's leading interactive entertainment media companies, Shanda Interactive Entertainment Limited (NasdaqGS: SNDA), voted to take the company private in a management-led buyout worth $750 million.
The action drew attention to Shanda, a big player in China's fast-growing online gaming market. It offers multidimensional content and services through Shanda Games Limited (Nasdaq: GAME), Shanda Literature, Shanda Online, and other entities.
Shanda Games, the most prominent of the subsidiaries, is not part of the management buyout. Morgan Stanley says it accounts for up to 77 percent of Shanda Interactive's overall revenue.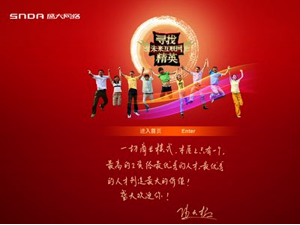 A leading online game developer, operator, and issuer in China, Shanda Games aims to build the leading platform in the world. More than 2,000 game developers work at Shanda Games, which cooperates with more than 20,000 outside developers. It offers a diverse portfolio of products, including more than 70 MMORPGs (massively multiplayer online role-playing games), advanced leisure games, Webpage games, social games, mobile Internet games, and more than 40,000 Flash and mobile phone games. Its revenue surpassed 1 billion RMB ($158 million) in 2011.
SDL (Shanda Literature Ltd.), founded in July 2008, integrates original online literary works in China with paper book publication, digitization of third-party copyrighted content, and a global digital bookstore. It aims to push ahead with digital publishing, guide the trend of digital reading, and provide consumers with various digital products, such as books, network literature, newspapers, and periodicals. It is branching into film, TV, gaming, and other sectors.
Last year, SDL generated about $111 million of revenue. Its online holdings include the literature Websites www.qidian.com, www.hongxiu.com, www.readnovel.com, www.rongshuxia.com, www.xs8.cn, www.xxsy.net, www.tingbook.com, and www.zubunet.com. It also has three publishing companies: www.zhijibook.com, www.zzbwbook.com, and www.jswhbook.com. SDL has become China's No. 1 paid content supplier in the field of mobile reading. Of the top 10 popular works in 2010, seven came from SDL.
A new site from SDL, www.yzsc.com.cn, provides digital books, network literature, digital newspapers, and periodicals. The books can be downloaded and read via Shanda's e-book, Bambook. In the future, users may be able to download mass content to WAP stations, iPhone clients, iPad clients, Android clients, PC clients, and TV sets.
Based on the cloud computing model, SDO (Shanda Online) provides a platform for accessing interactive recreational products quickly and effectively. SDO has established a user-centered solution that integrates a customer service system, content distribution and support systems, a payment system, and other features.
Other Shanda companies provide interactive recreational products for people of all ages, such as network video, a platform for playing chess and cards, an e-sports platform, mobile phone interactive games, and networked cartoons and music.
Though Shanda has given no detailed reason for going private, there has been speculation that it hopes to reissue shares at a higher valuation in China. Chen Tianqiao, Shanda Interactive's chairman and CEO, said this month that it expects overseas revenue to rise nearly 90 percent from last year, to between $120 million and $150 million this year.
Eyes around the world will be on Shanda Interactive as its strategy plays out.
Related posts:
— Xuefei (Michael) Peng is a freelance analyst with Light Reading.