I'm an entrepreneur, and lately I have been working on a project that has the potential to go viral. This has me thinking a lot about things like n-scale, capacity, and big data. As a result, I'm having a hard time understanding the HealthCare.gov debacle.
Don't get me wrong. What I am working on doesn't come close to the massive scale of the enterprise that is HealthCare.gov. However, as someone who has worked in the White House, supports the law, and fully recognizes the scope of the challenges the administration faces, I'm still perplexed.
To start, why CGI? No offense to Canada; I love your hockey tradition, beer, and the Mounties. More importantly, technology services are global. Everyone outsources to make budgets and margins. And I am not one to simply place (all) the blame on CGI. I'm sure it is a great company. Additionally, it was just one of many contractors on this job.
However, the United States has the world's most vibrant and innovative tech sector. Companies like Apple, Google, Yahoo, and Amazon successfully and seamlessly build and run massive web portals day in and day out. It is extremely rare to hear one of these companies going offline because of technical failures.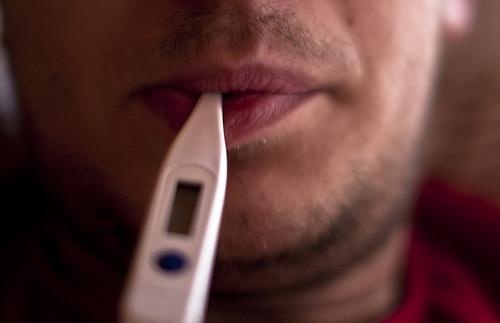 No one would have faulted the administration if it had turned to the brains and brawn of one of these big-name companies to implement HealthCare.gov -- quite the opposite. Additionally, selling insurance online (even health insurance) is nothing new. In fact, when I started my company, I bought health insurance online. The website I used offered me scores of choices tailored to my needs and location, and it took into account a host of then state-level requirements. It seems odd to reinvent the wheel.
Moreover, the administration knew the website would get an initial surge, yet supporters say HealthCare.gov was overwhelmed by the millions of initial visitors. Seriously? Goggle alone processes more than a billion queries a day, of which 15 percent are entirely unique. At its peak, Amazon offers millions of product choices and sells 26.5 million items in a single day -- or 306 per second. (Note to Health and Human Services officials: Amazon Web Solutions, among others, offers n-scale capacity on demand.)
Experts say that at least 12-15 contractors (i.e. companies) were hired to build HealthCare.gov. If each company used just 20 employees on the task (a wildly low figure by government contractor standards), that means there were more than 240 cooks with their hands in the coding pot. This is not an entirely fair comparison, but in 1999, when Google was executing 500,000 searches a day, it had just 11 employees. In 2007, the year Facebook reached 20 million active users, it had only 300 employees.
With so many hands in the mix, it is no wonder experts say the site contains more than 500 million lines of software code. According to CNet, this makes it one of the largest websites ever built -- more than double the size of Facebook, Apple's OS X 10.4, and Microsoft's Windows XP combined. With all those lines of code, how could anyone think that HealthCare.gov would operate effectively?
Finally, why was there no prime contractor responsible for delivering a solution that worked? According to reports, though CGI had the largest contract, it wasn't in charge. Apparently, there was no prime contractor responsible for delivering a working system.
No one builds a complex web portal without making someone responsible for the entire project. Moreover, even within the complex realm of government contracting (which often divides up big projects to spread the wealth), there is typically a prime contractor on the hook for everything. This approach creates accountability, which ups the odds of success. Amazingly, that wasn't the case here. Instead, HealthCare.gov is the Internet equivalent of a camel -- a horse designed by committee.
All this leads to the most perplexing question of all: How did this happen? Obamacare is the administration's flagship accomplishment. This is arguably the most tech- and Internet-savvy White House ever. How could this team miss such obvious red flags? For taxpayers, this is the million-dollar question -- or, more accurately, the $350 million-plus question.
Related posts:
—Robert Housman is a co-chairman of BHPi3, an innovation and strategic communications firm. He is also a partner with BHPi3's parent company, Book Hill Partners.