Enterprises continue to struggle with BYOD management, despite a plethora of available solutions and services designed to alleviate the pain.
During last week's Gartner ITxpo in Orlando, IT professionals told me BYOD ranked as one of their top concerns, right up there with recruiting and retaining top staff. Products are out there, but they're often expensive, said one technology exec at a four-state utility. He carried a BlackBerry for business and an iPhone for personal use, because he doesn't want to risk getting his own data erased. Most employees, however, wanted the convenience of one smartphone, but the preferred management provider's current price was too high, he said.
If negotiations worked, the utility planned to buy the solution. If not, it would pass and continue looking.
It's critical that companies figure out BYOD, executives agreed. Support calls, legal questions, brand image, and employee retention hinge on getting it right, Jeff Holleran, senior director of enterprise product management at BlackBerry, told me. BlackBerry unveiled cloud-based, multi-platform BYOD management tools suited for organizations of all sizes. Designed to resemble the native OS, the enterprise mobility management service will be "cheaper than a cup of coffee on a subscription basis," said Holleran.
Standardize and deliver
Kellogg Co. was in mobile chaos about a year ago: About 10,000 of its 17,000 knowledge workers used phones, and about 7,000 of them were BlackBerry devices, said Ken Thompson, director of IT workplace solutions. Another 1,000 were iPhones, and some users brought in iPads as well, he said.
We had this creep of iPhones into the organization and tremendous demand on the organization. Units were saying I need 100 iPads for x, y, and z, with really no articulated business reason. [There was] very limited vision for what they could do. Truly chaos. So we set out on this journey in partnership with AirWatch to get the situation under control.
Rather than support multiple products from multiple vendors, Kellogg took a different approach. It veered away from the typical BYOD path and standardized on Microsoft Windows 8 smartphones, Thompson said, a move that raised eyebrows at the time.
We've got all of these employees with up to three devices -- laptop, a phone, and a tablet. If they've got three devices, does it make sense to be building applications for three devices? So we bet pretty heavily on Windows phone. It was not all roses to be first out of the gate... but we feel pretty happy with the decision. We also adopted about 1,000 Android devices for our driver fleet.
Kellogg uses software that deactivates the Android phones when trucks are moving, Thompson noted. Today, Kellogg has about 10,000 phones and is in the process of rolling out Windows tablets. Up next: Bring your own mobile, he said.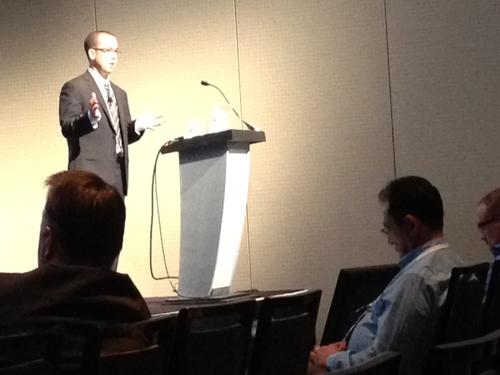 At that time, Kellogg will focus on tablets and Apple devices, said Thompson. "Bring your own mobile is huge for us," he added.

Kellogg is not alone in seeing that opportunity -- or headache. How are you dealing with mobile chaos at your organization?

Related posts:

— Alison Diana



, ThinkerNet Editor, Internet Evolution
The ThinkerNet does not reflect the views of TechWeb. The ThinkerNet is an informal means of communication to members and visitors of the Internet Evolution site. Individual authors are chosen by Internet Evolution to blog. Neither Internet Evolution nor TechWeb assume responsibility for comments, claims, or opinions made by authors and ThinkerNet bloggers. They are no substitute for your own research and should not be relied upon for trading or any other purpose.

previous posts from Executive Clan Editor's Blog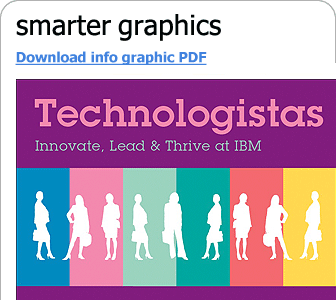 an IBM information resource


an IBM information resource

Acquire, Grow & Retain Customers: The Business Imperative for Big Data & Analytics

Find out how to use big data and analytics to change how your business interacts with customers by incorporating all sources of data to help forge long-term relationships and realize value. A holistic view of the customer, made possible by big data and analytics, ensures unique experiences and personalized communications.
READ THIS eBOOK


your weekly update of news, analysis, and
opinion from Internet Evolution - FREE!
REGISTER HERE



Wanted! Site Moderators

Internet Evolution is looking for a handful of readers to help moderate the message boards on our site – as well as engaging in high-IQ conversation with the industry mavens on our thinkerNet blogosphere. The job comes with various perks, bags of kudos, and GIANT bragging rights. Interested?

Please email: moderators@internetevolution.com