Instead of continuing at their furious pace, tablet sales will soon slow down, at least one research firm predicts -- and that could mean more complications for corporate IT departments.
Emerging wearable technologies coupled with the reality of larger-screen smartphones are beginning to erode the popularity of tablets, according to IDC. This year, 227.4 million units will ship; that's down from previous estimates of 229.3 million, but still 57.7 percent higher than 2012 shipments. By 2017, almost 407 million units will ship globally, IDC said.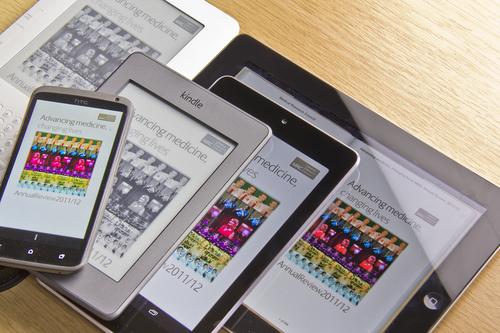 Sales could increase if vendors -- perhaps one of the leaders such as Apple, Google, or Samsung -- develop a captivating product or capability, suggested IDC.

"A lower than anticipated second quarter, hampered by a lack of major product announcements, means the second half of the year now becomes even more critical for a tablet market that has traditionally seen its highest shipment volume occur during the holiday season," said Tom Mainelli, research director, Tablets, in a statement.
We expect average selling prices to continue to compress as more mainstream vendors utilize low-cost components to better compete with the whitebox tablet vendors that continue to enjoy widespread traction in the market despite typically offering lower-quality products and poorer customer experiences.
The mature market -- which includes North America, Europe, and Japan -- will decrease from 60.8 percent of the market last year to 49 percent by 2017. Emerging markets -- which include Latin America, Central and Eastern Europe, most of Asia/Pacific, the Middle East, and Africa -- will grow from 39.2 percent in 2012 to 51 percent by 2017, IDC said. Vertical adoption will also grow, as sectors such as retail and education are expected to represent 20 percent of marketshare by 2017, versus 10 percent in 2012.
Of course, developers of competing technologies are not standing still. They're pursuing enterprise professionals who are increasingly responsible for selecting their own mobile devices, looking to develop alternative solutions that deliver all-in-one communication and collaboration capabilities.
To date, Google Glass and smartwatches haven't taken off among mainstream adopters. You may be able to check email, use GPS, or look up a website, but they both lack basic one-on-one voice capabilities. Mobile professionals cannot write reports, create PowerPoints, or review spreadsheets on a smartwatch.
Larger smartphones could pose more of a threat for people who only occasionally have to respond to business emails or tweak the company website. But when I have to type more than a few lines on my iPhone 5, my fingers grow weary. Granted, I'm not the most adept texter, but the pain of writing an article on my phone is unimaginable. Let's put it this way: I'd probably miss deadline. And the copy editing team would be very angry at my many typos.
One of few certainties is that when mobile professionals begin experimenting with wearable and emerging technologies, it'll be up to their colleagues in IT to ensure these devices synchronize with tablets and smartphones and are secure. While tablet adoption may decrease, it's only because a new market is (quickly) reaching saturation. It should, however, sound a wake-up call to vendors: Innovate fast, because this year's hot tablet could be next decade's stale PC.
Related posts:
— Alison Diana



, ThinkerNet Editor, Internet Evolution