Is Microsoft's $7.17 billion acquisition of Nokia's devices and services business too little, too late? Or could this transfusion of hardware, ideas, and people infuse the behemoth with just what it needs to combat Apple and Google more vigorously in the worlds of mobile and emerging technologies?
No doubt, Microsoft would have been better off today had it made yesterday's announcement back in 2005 rather than in 2013. But since even Google hasn't yet tried its hand at time travel, some analysts are lauding the bold move by departing CEO Steve Ballmer.
If approved by both companies' shareholders and government regulators, the deal is expected to include the following:
Nokia executives Stephen Elop, Jo Harlow, Juha Putkiranta, Timo Toikkanen, and Chris Weber are expected to move over to Microsoft once the deal closes in the first quarter of 2014
Microsoft will license Nokia patents
Microsoft will get Nokia's mapping services
Microsoft will gain access to Nokia's long-term licensing agreement with Qualcomm
About 32,000 employees will transfer to Microsoft, including 4,700 people in Finland and 18,300 who work in manufacturing, assembly and packaging of products worldwide
Operations to be transferred to Microsoft generated about 14.9 billion euros, or almost 50 percent of Nokia's net sales in 2012
Microsoft will become a strategic licensee of HERE and will pay Nokia for a four-year license
Nokia will retain its patent portfolio and will give Microsoft a 10-year license to its patents
Microsoft will open new datacenter in Finland
Microsoft will give Nokia 1.5 billion euros in financing.
After Ballmer announced his pending retirement, Nokia CEO Elop was one much-touted name on the short list to replace Ballmer. Elop, who used to work for Ballmer as a senior executive at Microsoft, has been lauded, and criticized, for his disruptive style at Nokia -- a style that many analysts say Microsoft needs in order to become relevant again.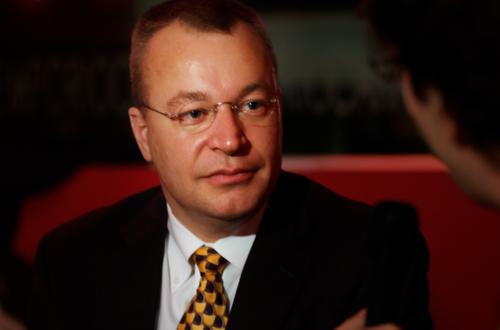 Perhaps unsurprisingly, given the personal history of their top executives, Microsoft and Nokia have been partners since 2011, when Nokia agreed to focus its smartphone efforts on Windows. So far, that agreement has enabled the duo to pass Blackberry, but the platform lags far behind market leaders iOS and Android. But by bringing Nokia's devices and services in-house, Microsoft could be poised for more growth, wrote Canaccord Genuity analyst Michael Walkley.
With our global surveys indicating gradually improving Windows Phone 8 smartphone sales due to strong sales of the Lumia 520 and other mid/low-tier Lumia smartphones, we believe the timing makes sense for Microsoft to purchase Nokia's Devices & Services business in order to fund stronger long-term growth trends. We believe Microsoft with its strong balance sheet and increased focus on hardware devices can help accelerate the growing WP8 smartphone momentum. We estimate Lumia sales now constitute over 85% of WP8 smartphone sales. We believe Microsoft has recently worked more in concert with Nokia to drive sales, as evidenced by Microsoft's advertising campaign featuring Lumia features and by Nokia 1020's ranking as a top 3 selling smartphone at AT&T.
Not all pundits see the acquisition in the same rosy light. Trip Chowdhry, managing director of equity research at Global Equities Research, likens Microsoft's acquisition of Nokia Devices and Services to its purchase of Yammer after Salesforce.com developed Chatter. "Nothing to get excited about… [T]his is another Yammer in the works," the firm wrote in an email. "Come August 2013, Salesforce.com continues to change the industry… [W]hat has happened to Yammer is anybody's guess. In the Internet era, imitation is not a strategy but a recipe for disaster." Said Chowdhry: "Winners in smart phone market are already declared: 95 percent of the market is going to remain with Google Android and Apple. There is no third player. Microsoft, Blackberry, etc. will play in the "others" category, which is the remaining 5 percent of the smart phone market. Apple created the smart phone industry with iPhone. Apple created the tablet market with iPad. Microsoft acquisition would make sense if Microsoft by acquiring Nokia could create a completely new industry, which none of us have imagined, but we don't think Microsoft has demonstrated the capability to create new industries. We don't think investors should be excited by Stephen Elop re-joining Microsoft, as under his leadership Nokia continued to lose market share. Had Microsoft acquired Nokia in 2005, we would have thought that to be ground breaking, not in 2013, when the Smart Phone Industry is already well defined."
Was this the right move for Microsoft? For Nokia? Let us know what you think in the comments.
Related posts:
— Alison Diana



, ThinkerNet Editor, Internet Evolution
The ThinkerNet does not reflect the views of TechWeb. The ThinkerNet is an informal means of communication to members and visitors of the Internet Evolution site. Individual authors are chosen by Internet Evolution to blog. Neither Internet Evolution nor TechWeb assume responsibility for comments, claims, or opinions made by authors and ThinkerNet bloggers. They are no substitute for your own research and should not be relied upon for trading or any other purpose.

previous posts from Executive Clan Editor's Blog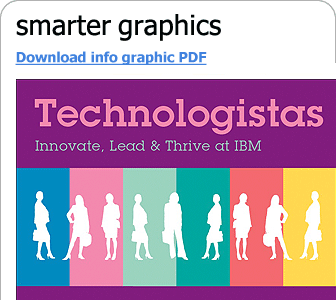 an IBM information resource


an IBM information resource

Expert Integrated Systems: Changing the Experience & Economics of IT

In this e-book, we take an in-depth look at these expert integrated systems -- what they are, how they work, and how they have the potential to help CIOs achieve dramatic savings while restoring IT's role as business innovator.
READ THIS eBOOK


your weekly update of news, analysis, and
opinion from Internet Evolution - FREE!
REGISTER HERE



Wanted! Site Moderators

Internet Evolution is looking for a handful of readers to help moderate the message boards on our site – as well as engaging in high-IQ conversation with the industry mavens on our thinkerNet blogosphere. The job comes with various perks, bags of kudos, and GIANT bragging rights. Interested?

Please email: moderators@internetevolution.com