Many companies are courting BYOD trouble, either lacking policies governing employee use of personal devices, or failing to communicate those policies, a recent study found.
"Organizations have to think through a BYOD policy, and think about a policy that meets their risk and disruption tolerance," Jason Hayman, research manager for solutions provider TEKsystems, said in a phone interview.
"The study exposed the fact that while the BYOD movement is in full swing, immature policies are putting sensitive organization and employee data at risk," TEKsystems said in a statement.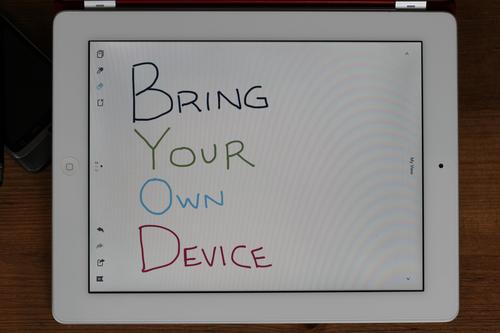 TEKsystems interviewed more than 1,500 CIOs, IT executives and managers – whom it called "IT leaders" – and 2,000 staff, whom the company designates as "IT professionals."
Most companies are driving blind when it comes to BYOD, according to the study. More than half of IT leaders and 65 percent of IT professionals say their employers either haven't communicated a BYOD policy, lack official guidelines, or employees are not allowed to use their own devices at work.
Payoff is "mediocre at best," TEKsystems said. IT leaders and pros said their organizations aren't effective in achieving BOYD's promise of higher customer satisfaction (60 percent and 56 percent, respectively) and reduced expenses (62 percent and 58 percent).
Companies need BYOD policies to reduce disruption and risk, Hayman said. BYOD puts added strain on helpdesk and IT departments. If employees can't access work emails or get on the intranet, they'll call the helpdesk and the helpdesk is left scrambling. Likewise, devices containing sensitive information can be lost or stolen.
BYOD is here to stay, and companies need to deal with it, says TEKsystems. Smartphones and tablets make employees more productive and able to work anywhere, at any time. And a new generation of workers demand to be able to use their own, chosen devices for work and personal use. "They won't want to say, 'I have my trusty iPhone for my personal life, and thanks, boss, here's my other, more clunky device for work purposes,' " Hayman said. Moreover, employees are more proficient on their personal devices; they'll use their work devices less often, and dislike those devices more.
For more about TEKsystems' findings, review this easy-on-the-eyes infographic:

Related posts: