Retailers will need to put greater focus on mobile shopping and winning back fickle customers to succeed during the holiday season this year, according to a recent report from IBM.
Wait, the holidays? It's the middle of the summer! Who the heck is thinking about the holidays now?
Retailers. That's who. Specifically, retail IT, which needs to get underway with upgrades to the technology infrastructure now, so everything will be done, tested, locked down, and failure-proof when the holiday crunch begins in a few months.
We can see upcoming trends by looking at the year to date. In the second quarter, mobile sales made up nearly 20 percent of all retail online sales, nearly 30 percent better than this time last year, according to the latest IBM Online Retail Index. IBM is the exclusive sponsor of Internet Evolution. "With record highs in mobile usage, retailers need to take mobile seriously or risk ruining long-term user loyalty," IBM said in an emailed statement.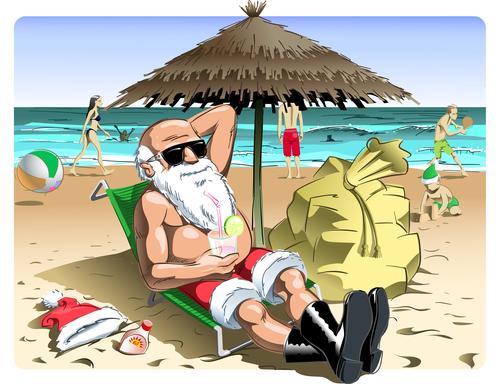 The iPad is the most popular device for mobile sales, iPhone second, and Android devices third, said Dave Haucke, strategist for IBM Enterprise Marketing Management, in a phone interview.
Fickleness -- measured in bounce rates -- is increasing. Customers are more likely than ever to leave retail sites without buying anything. Bounce rates hit a new high of 39.2 percent in January, while average time on site sank to 5:20 this past quarter, down over two minutes from a three-year high of 7:23 in August 2010. Shoppers are losing patience with poor customer experience, and move on if they can't find what they need. Retailers need to "more deeply understand the behavior of their own customers" to create more personalized experiences, IBM says.
Improved personalization can combat abandoned carts. Abandonment rate reached 70 percent in the past quarter. Retailers need to streamline their online buying and checkout process, including mobile.
The good news is that customers are more engaged and buying more, says IBM. Looking back to the last holiday season, the average order value rose modestly for November (3.8 percent) and December (1 percent) year-over-year. But items per order peaked in March at 10.5 items, nearly double the low of 5.4 in September 2010. "This suggests that retailers were effective at offering well-priced deals and hints at the potential to further increase sales with personalized cross-selling opportunities," says IBM. Retailers can offer personalized recommendations basedon the customer's ordering history, and use analytics to help set the right prices for products.
Showrooming is here to stay, Haucke said. Consumers will continue to want to use their mobile devices while shopping in-store. That can be an opportunity rather than a threat. "You can hit them with an email or offer. Even better if you can do it within the store," Haucke said.
Also, retailers need to be prepared to appeal to customers across all channels. "I may see you on the mobile device, but later in the day you may be on a laptop. How can I provide a consistent experience?" Haucke said.
IBM's full report on retail holiday readiness is here: Sixth Annual Online Retail Holiday Readiness Report.
How is your organization getting ready for the holidays? Let us know.
Related posts:
— Mitch Wagner




, Editor in Chief, Internet Evolution