IT professionals are fighting back against Microsoft's decision to shutter its popular TechNet subscription program.
Earlier this month, Microsoft announced it would stop selling new TechNet subscriptions on August 31, 2013. The 15-year-old program will close so Microsoft can focus "on growing its free offerings including evaluation resources through the TechNet Evaluation Center, expert-led learning through the Microsoft Virtual Academy, and community-moderated technical support through the TechNet Forums to better meet the needs of the growing IT professional community," the company said.
Cody Skidmore of Concord, N.H., launched a campaign on Change.org, petitioning Microsoft to keep TechNet or offer a similar alternative for technologists. Skidmore wrote:
IT Professionals and ISVs need affordable access to Microsoft products normally accessed through TechNet. Please continue TechNet or create an affordable alternative to MSDN subscriptions minus Visual Studio and associated developer tools. Currently, the only comparable MSDN subscription costs $6120.
Since it began at the beginning of the month, the petition has garnered 6,716 petitions (as-of 11:40 a.m. ET today). It gained a boost after ZDnet's Ed Bott wrote about the cause. (Another petition -- "Do not discontinue Technet subscriptions" -- had only 279 signatures.)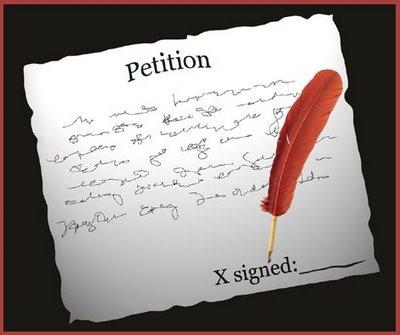 As Don Thie wrote on the more popular petition:
Most IT people don't have time to learn the new technologies when they are at work supporting the old technologies. Technet offers the opportunity to build a lab environment at home for study and testing. It is difficult to use a 180 day trial to learn these technologies when you usually only have a few hours a week to devote to study.
Professionals in SMBs, non-profits, healthcare, and education argued their organizations lack funding to supply them with adequate testing facilities. "Working in education for the last 20 years, there is no way I could continue to learn and teach the new features and processes without my TechNet Subscription," said Woody Blackman.
Since 1998, TechNet provided subscribers with access to Microsoft software, support, and licenses for between $200 and $549 annually. IT professionals could get titles such as Office, Windows Server, SharePoint, SQL Server, and Exchange Server for a low price, and could use the software for training, certification, and testing. Although existing subscribers whose accounts expire before September 30, 2013 can get a one-time renewal, TechNet won't exist after October 2014. IT professionals can buy a new TechNet subscription through August 31, 2013.
Because the program wasn't really enforceable, it had became a piracy and theft problem for Microsoft, according to InformationWeek. Although many users were legitimate, even some people bemoaning Microsoft's move agreed there were abusers.
Posting on Spiceworks, MB1980 wrote: "I wonder if companies out there are using Technet subscriptions illegally such as in a live environment." Scott Alan Miller replied: " I don't think that there is much to wonder about. Tons of companies do that."
Legitimate users must decide whether to rely solely on Microsoft's free services or pay for the developer's more expensive premium offerings. Others are threatening to switch to open-source or an alternative developer's technology. No matter the results of the petitions, in an industry of change and piracy, Microsoft should be applauded for keeping TechNet around for 15 years.
Related posts:
— Alison Diana



, ThinkerNet Editor, Internet Evolution