There can be confusion over the role of the chief technology officer, especially in enterprises that have both a CIO and CTO. And at a time when some organizations are reconsidering the CIO role, there could be new opportunities for CTOs.
A CIO is generally the highest-ranking technology executive within an organization, the person responsible for the planning, development, and implementation of information systems. On the other hand, a CTO is a high-level corporate leader who's responsible for all IT and may report to or act as the CIO in some businesses. Often, CIOs have business management skills, whereas CTOs typically come from an IT background.
When taking over the CTO reins, it's important to clearly define your responsibilities. And it's vital to have a conversation about the reporting structure, career goals, and expectations.
In response to a Quora question I posed a while back, Werner Vogels, vice president and CTO at Amazon.com, wrote:
I was putting together a short panel presentation on the role of a Chief Technology Officer in corporate innovation and I once again realized that there is quite a bit of confusion around the role of the CTO. The first thing that always comes up when you want to discuss the role of a CTO is that there is no well-established definition of what a CTO actually does. The role is very different depending on the type of company and the role technology plays in the company.
The CTO's knowledge of technology is critical, since this helps both the CIO and the organization make appropriate investments, several CTOs agreed. CTOs have an opportunity to be visible and valuable by using their IT knowledge to educate and inform other executives about available options and their benefits. In that way, the CTO and CIO career paths are converging.
Jane Gilmour, who was CTO at GE Capital EMEA when she replied, and is now at Barclays, wrote:
A new CTO challenge with cloud computing (in all its definitions from virtualised hosting through to software-as-a-service) is to bring the two together both practically and strategically. So key traits include broad and strong technical understanding, pragmatic strategy decision-making and a good business knowledge.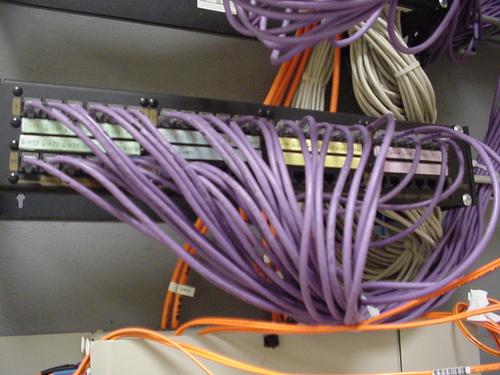 Added Brad Silverberg, a partner at Ignite:
The internally focused CTO can be a visionary; product leader; technical architect, or the most insightful technical/product person in the company, but who doesn't have the overhead of managing the development team (for many potential reasons). Sometimes, the CTO is a technical founder who initially ran the development effort but as the company grew, a VP Engineering was brought on and the founder transitioned to a CTO role.
The externally focused CTO is technically strong, articulate and persuasive. He/she will represent the company from a product standpoint with customers, analysts, industry conferences, etc. In this role, particularly for a technically oriented company, the CTO can be the company's most effective marketing person.
CTO and CIO should work together to forge a strong partnership that benefits the organization, said Google exec John Giannandrea, who was CTO at Tellme Networks when he commented:
A successful CTO is one who gives the CEO and board of a company confidence/comfort in the strategic direction and who is able to synthesize the importance of new developments and competitive technologies as they appear. Technology mostly progresses more slowly than is claimed but with more significance than is predicted. Inventions are either reinforcing a company's existing plan faster than expected or disrupting the plan altogether. A CTO can help figure out which is which.
Power to the CTO
As some organizations reconsider the need for a CIO, there could be new opportunities for CTOs. Enterprises that extensively use cloud and service-based computing resources could rely on a CTO and Chief Data Officer, wrote Spandas Liu in ZDnet, citing Gartner analyst Douglas Laney.
Within the next three years, about 50 percent of global businesses will have a CDO -- who oversees governance, accountability, and data asset-related opportunities, Laney said. CTOs would continue their tech-oriented responsibilities.
Whether you are the de facto CIO, report to the CIO, or could one day replace the CIO, as CTO you are the organization's technology expert. Where you choose to take that role is up to you, but the opportunities are plentiful.
Related posts:
— Alison Diana



, ThinkerNet Editor, Internet Evolution