Technology is a young man's game.
When the online benefits and salary firm PayScale looked at 32 high-tech companies, it found eight had a median employee age of 30 or younger. Six had a median age higher than 35, The New York Times reported.
Despite efforts to add more female staff members, women generally account for less than 30 percent of the workforce at technology firms -- and the percentages are much smaller in areas like semiconductor manufacturing, according to PayScale.
The overall median age of American workers is 42.3, according to the Bureau of Labor Statistics. (Median means half the workers are older, and half are younger.) The medians for tech-specific jobs varied, according to the BLS -- 40.8 for computer systems design and related services; 41.7 for data processing, hosting, and related services; and 35.1 for Internet publishing and broadcasting and web search portals.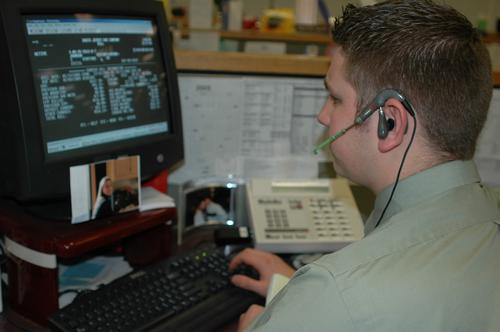 Turning back to PayScale's study, Hewlett-Packard had the highest median age (41). The median was 38 at IBM Global Services and Oracle, 37 at Dell, and 36 at Nokia and Sony. Epic Games had the lowest median age (26). The median was 28 at Facebook and Zynga, 29 at Google, and 30 at AOL, Blizzard Entertainment, InfoSys, and Monster.com. The PayScale survey covered many industries and drew responses from 21,700 employees, the NYT reported.
Behind the numbers
It makes sense that long-established businesses have higher median ages. Satisfied employees stay longer, bringing up that statistic. After starting families, new parents may return to their former jobs. At companies like HP, IBM (sponsor of Internet Evolution), and Oracle, employees can move across divisions and countries to explore myriad opportunities and responsibilities, so they can stay with one company yet hold multiple positions.
Startups and new businesses may not be able to afford older professionals, who demand bigger salaries and benefits packages. Younger professionals may want to work at developers whose products and services they use regularly.
Katie Bardaro, the lead economist at PayScale, told the NYT that skill requirements also play a role in the age breakdown.
The firms that are growing or innovating around new areas tend to have younger workers. Older companies that aren't changing with the times get older workers... Baby Boomers and Gen Xers tend to know C# and SQL. Gen Y knows Python, social media, and Hadoop," which are newer versions of those things.
Younger programmers may have these skills in their toolkits, but most technologists are curious, education-oriented people who enjoy the challenge of learning new capabilities. The advent of massive open online courses, corporate programs, and developer training classes has made it easier for tech pros to add to their abilities.
However, "working with Hadoop requires specialized skills, sophisticated infrastructure for large-scale data analysis and a spare cluster or two for experimenting -- not exactly realistic expectations for Hadoop newbies with limited know-how," Cindy Waxer wrote in a Data Informed post. In other words, knowing a programming language is important, but it's not the only thing vital to success. If hiring managers are young and prefer to hire people around their age, they may shortsightedly be limiting themselves -- and their organizations.
A culture of ageism?
Some in Silicon Valley have cited a culture of ageism and a preference for younger workers. In a Stanford University speech in 2007, before Facebook went public, Mark Zuckerberg came right out and said:
If you want to found a successful company, you should only hire young people with technical expertise. Young people just have simpler lives. Simplicity in life allows you to focus on what's important.
They are also generally a lot cheaper -- and that is their main attraction for employers. In addition, some older employees' areas of specialty aren't useful to young or small businesses.
J.C. Hewitt wrote in a Quora post:
Older workers tend to demand higher salaries. Startups are known for compensating workers with lower-than-industry-standard salaries but with attractive equity packages.
Older workers, due to the vicissitudes of age, tend to be more risk-averse. Saving for retirement, having an excellent health plan, and having sufficient support for a family life will usually be more important to them than a low probability opportunity for a large payoff.
Age is a smaller factor in hiring at a startup than what the candidate can do at the price the startup can pay. Startups, being high-risk employers, cater towards employees that can bear that risk. Young people tend to be more risk-tolerant, but not always...
More experienced workers bring special advantages that the young can't have. However, all experience is not necessarily useful experience to a startup. Knowledge of sophisticated financial modeling isn't useful if your company has no customers and no revenue. Management expertise that's germane to a company with thousands of employees is useless to one with a dozen.
Some businesses may lean toward hiring younger workers, but in doing so, they are cutting themselves off from the opportunity to learn from the experiences, connections, and insights of older workers. And those companies put off by candidates' youth may be missing the chance to hire professionals newly versed in the latest technologies and techniques. We can all learn from one another.
Related posts:
— Alison Diana



, ThinkerNet Editor, Internet Evolution