When choosing a partner, enterprises need to scrutinize a lot more than just the contract's bottom line.
Research shows that partnerships can deliver a lot more than savings. In fact, Laura Sanders, chief technology officer and general manager of delivery engineering and technology for global technology services (GTS) at IBM, told me that selecting a complementary, well-equipped, and experienced affiliate can result in more innovation.
Sanders has seen plenty of anecdotal evidence of this through her work with clients around the world, but IBM (the exclusive sponsor of Internet Evolution) also has research to back it up. In a 2012 survey of CEOs, 53 percent of respondents said they partner extensively to drive innovation, and 69 percent intend to partner extensively.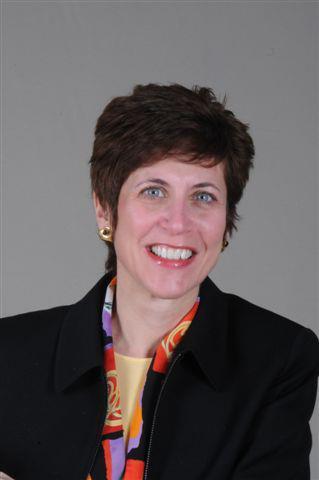 Sanders said large corporations are becoming more aware of partners' impact on innovation and the benefits beyond shaving costs. Customers are asking more questions of prospective partners, including IBM itself.
Clients are understanding that how and who they partner with can have a direct impact on their bottom line. The IBM CEO study shows pretty categorically that, if you are looking at your partner for more than cost savings, for innovation, you tend to do better -- you make more money. I really see the proof with my clients. One of the things we've really seen moving forward is clients want innovation. They don't offer the same definition of that. Many clients want to commit to innovative outcomes as part of what we contract for, and I see that being requested more and more. We are very excited to do that more and more, because we see that as being a partnership more and more.
An IBM report on the CEO survey said outperformers were more likely to innovate with the assistance of a third party. A partner gives you access to additional best-practices, creativity, technical prowess, and experience without the commitment of recruitment and full-time hiring costs. Whether these partners are proficient in a particular geographic, technological, market, or customer category, third parties increasingly are the answer to enterprises' innovation questions, IBM said.
Phil Molyneux, president of Sony Electronics, said in the report: "We recognize that innovation is also happening outside of our organization, and we need to align with the right thought leaders and partners."
As CTO of IBM GTS, Sanders empathizes with and understands many of her clients' concerns and opportunities. Like them, she is dealing with a multinational corporation, a distributed group of employees, and a competitive landscape. Her team uses IBM's investments in technologies, services, and intellectual capital to address client needs and help them develop innovative solutions and offerings.
It's really great to have this $6 billion R&D that IBM invests, because we can go into our candy jar and say, "That'll work and that'll work and that'll work," because we can automate, versus another competitor. It's been really fun in the CTO role to bring all the aspects of IBM to the client.
More clients are opting for cloud-based services because of the flexibility this model provides in both pricing and capabilities, she said. Managing-as-a-service solutions is vital to the success of these implementations.
Today, the stakes are higher than ever when it comes to making the best partnership decisions. But the rewards -- as Sanders is quick to note -- are very high, too.
Related posts:
— Alison Diana



, ThinkerNet Editor, Internet Evolution