Before turning over the keys of the social media kingdom to your sales force, marketing team, and customer service reps, you should ensure they fully understand your company, its competitive differences, and its strengths. Assuming that employees know this information, and that they're engaged with the organization that signs their paychecks, can be dangerous -- and, apparently, inaccurate.
In fact, according to an eye-opening Gallup survey released today, the opposite is often true. Most workers are not engaged, nor have they grasped their company's differentiators. Service workers are less engaged than ever. In 2012, only 29 percent said they were engaged, compared with 31 percent in 2009, according to the State of the American Workplace survey.
"This Gallup finding is an ominous sign for leaders who entrust their customers to the care of these workers," Susan Sorenson and Keri Garman wrote in a post for the Gallup Business Journal. "If front-line employees aren't engaged, chances are that the company's customers won't be either."
There is a promising trend in the wealth of data -- engagement is growing across most job categories. For example, managers' engagement jumped from 26 percent in 2009 to 36 percent in 2012. Engagement rose from 29 percent to 31 percent among professional workers, from 24 percent to 29 percent among sales workers, and from 25 percent to 29 percent among installation and repair workers. Flip it around, though, and the results are pretty dire. We still have 64 percent of managers, 69 percent of professionals, and 71 percent of sales, installation and repair, and service personnel who are not engaged. That's a lot of people who don't feel like part of your company or who don't share your message.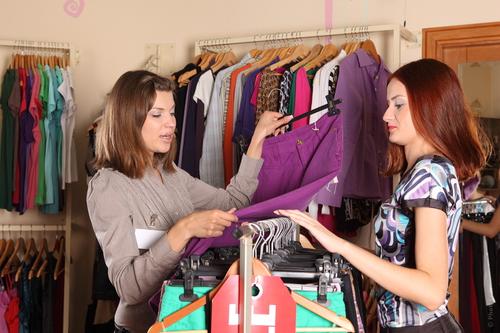 And you're going to arm these folks with social media and tell them to be brand ambassadors online and in person? Really?
It's critical that all employees know what your company does, how it differs from competitors, and what makes it special. Without those insights, how can anyone expect clients to figure out the benefits of choosing your business over another? Gallup also found that only 41 percent of employees knew what their company stood for and why it was different from competitors. Even higher up the corporate ranks, only 60 percent of managers could articulate these distinctions -- versus 37 percent of nonexecutives and nonmanagers -- and these are the employees most likely to interact with customers on a daily basis.
Scared yet?
Building engagement
You can't rally employees around an engagement cause. It's not a one-time goal, like meeting a sales quota or hiring a CTO. In its report on the survey results, Gallup provided recommendations for improving employee engagement. This is an ongoing educational process, and companies must continue to build on it. The recommendations include:
Acknowledge every employee's role in "bringing the brand to life."
Audit internal communications to ensure they support your brand messaging and corporate identity.
Define your brand, what it represents, and how you treat customers and employees.
Use simple processes to highlight and discuss your brand daily.
Create "simple tools such as wallet cards" to help employees memorize brand elements.
"Regularly assess how well your employees know and understand your brand."
Educate new employees on your brand, your differentiators, and customer relationships.
Publicly recognize employees who do a great job of customer engagement.
"Regularly solicit opinions from your employees" on how to improve how you deliver your brand.
"Fully engaged customers represent a 23% premium in terms of share of wallet, profitability, revenue, and relationship growth over average customer," according to Gallup.
Add to that the increased revenue from enhanced relationships forged via customer interactions with employees through corporate social media, and you have many good reasons to ensure your staff is engaged, virtually and in person. It's an investment that will pay dividends in many ways for many years.
Related posts:
— Alison Diana



, ThinkerNet Editor, Internet Evolution