There's good news for IT professionals seeking new jobs: The employment market is looking up, with more companies hiring technology professionals or paying more to retain them.
In fact, 73 percent of almost 1,000 tech-focused hiring managers and recruiters who participated in Dice's semi-annual hiring survey expect to hire more tech staff in the second half of the year than they did in the first. Six months ago, 64 percent of respondents predicted tech hiring would grow in the first half of 2013 from the last half of 2012.
In a separate Robert Half study, 12 percent of CIOs said they'll expand their IT teams next quarter, versus 14 percent in the previous quarter. However, 56 percent expect to hire for open IT positions, while 26 percent will put hiring on hold. Six percent plan to cut IT staff in the third quarter.
Apparently, some organizations are enjoying an economic uptick. Thirty-one percent of those polled by Dice said the economic climate inspired them to increase their hiring plans. But 22 percent said the economy hurt their hiring plans. Six months ago, 29 percent said the economy was spurring job creation, Dice said. In the Robert Half study, 85 percent of CIOs said they were somewhat or very confident about growth prospects next quarter, and 63 percent said they were somewhat or very confident in their investment in IT projects for the third quarter.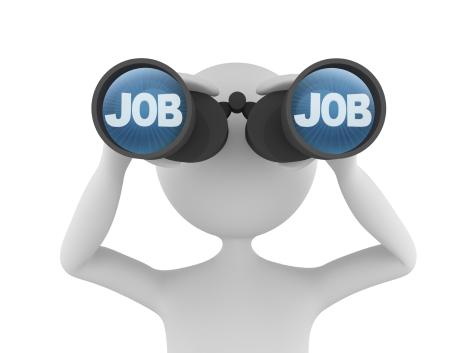 Some people certainly will be moving from jobs where they don't feel appreciated or don't see their future. It's always important to make sure employees feel respected and enjoy their work. In an employee's market, it's a vital part of retaining your best people.
The corporate downside
It's encouraging that some businesses are enjoying an economic resurgence so big that it requires additional personnel, but growth brings its own set of challenges. As the pendulum shifts slowly back to an employee's market, 32 percent of respondents to the Dice poll said they have seen slightly or substantially more candidates declining job offers. On the flip side, 18 percent reported a slight or substantial increase in job acceptances.
Salaries may be rising, too. In cases where "the initial offer is declined or negotiated," 30 percent of hiring managers told Dice that the initial offer was 0-5 percent lower than the candidate's expectations. In 28 percent of instances, the original offer was 5-10 percent lower. It's not surprising, then, that 69 percent of the CIOs participating in the Robert Half study said "it's somewhat or very challenging to find skilled IT professionals today."
Neither survey delved into specifics about salary offers and responsibilities, but it's hard to imagine any company that would let a highly qualified big-data, mobile application, or networking expert leave an offer meeting over a few percentage points. According to the Robert Half study, the areas of expertise most difficult to fill include networking, data/database management, and help desk/technical support.
Attract the best
It's clear that IT recruiters and managers must become more proactive in their efforts if they want to attract the highest-caliber staff. Salary and benefits start a conversation, but with more enterprises vying for top talent, these can't be the sole topics of the discussion.
Speak to your best employees to find out what they love (and don't love) about their job, their department, and the company. Leverage your strengths -- flexible schedules, telecommuting, or discretionary budget for high-tech tools -- to spark prospects' interest. Cite your mentoring programs, BYOD policy, agile development environment, or monthly user group meetings. Work on the things employees don't like, and use those efforts as examples of how your business operates.
In other words, stress the culture that makes your business one of a kind, the place you want to be each day, and somewhere you know they'll thrive, too.
Related posts:
— Alison Diana



, ThinkerNet Editor, Internet Evolution