The media circus -- social and traditional -- will descend on central Florida next month, as lawyers, pundits, and the merely curious follow the state's second degree murder case against George Zimmerman in the death of Trayvon Martin.
Scheduled to start on June 10, the trial of neighborhood watch member Zimmerman in the death of 17-year-old unarmed Martin has already sparked international outrage and protests, allegations of racism, and calls for an end to Florida's "defend your ground" law. Lead defense attorney Mark O'Mara, who may become as well known as Casey Anthony's legal protector Jose Baez, is seen often on local and national news shows. So, too, is Benjamin Crump, an attorney representing Martin's parents.
While the trial won't change the circumstances of 17-year-old Martin's death, it will forever alter Zimmerman's future. And news organizations are counting on the judicial process and curiosity about the trial to generate viewers, ratings, and revenue.
That's why local media, national news broadcasters, and media conglomerates are leveraging modern technologies to reach audiences anywhere and everywhere they are.
In April, Orlando-based CBS affiliate WKMB Local 6 launched its free iOS and Android Zimmerman Case app. The software provides live streaming from the court, updates on new developments, behind-the-scenes updates from investigative reporter Tony Pipitone, story archives, slideshows, photos, and links to other resources, according to WKMG. Users can download the app by texting either "Zimmerman" or "Trayvon" to 45995. No matter whether they're using a desktop, tablet, or smartphone, viewers can keep current on the case -- not necessarily good news for employees' productivity.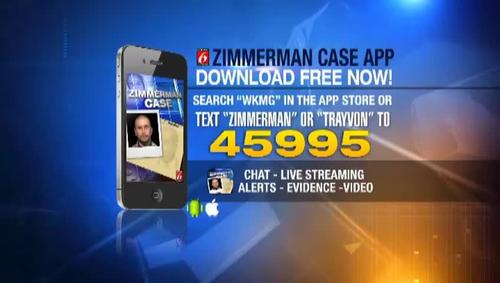 Although an online search didn't unearth similar apps from competing news enterprises, IT and editorial departments in the news business will all leverage technology to drive traffic to their websites and social media networks. From live video streams and slideshows, to petitions and audio clips, tens of thousands (if not millions) of people are expected to dissect the case over media websites, as well as Facebook, Twitter, Google+, and other social network sites in coming weeks.

Technology isn't only affecting how the trial is covered. Social media is already impacting the case itself. Earlier this week, for example, Judge Debra Nelson denied O'Mara's motion to include Martin's social network posts -- which reportedly included marijuana, guns, and school suspension -- in opening statements. Judges face this decision more frequently, especially as socially engaged younger people become alleged victims or perpetrators of crimes.

It's been almost two years since Casey Anthony was acquitted of charges that she murdered her two-year-old daughter Caylee. During that trial, social networks swarmed with news, opinions, and rumors. Media networks reaped in ratings and legal pundits -- including O'Mara -- evolved into household names.

Since then, our technologies have evolved, grown more sophisticated, faster, and easier to use. The news business has become even more immediate, more visual, and more collaborative. But our innate curiosity about what leads one person to kill another, our fascination with crime and punishment, and our horror over two lives irreparably changed forever has not changed at all.

Related posts:

— Alison Diana



, ThinkerNet Editor, Internet Evolution