Although hiring a specialized marketing professional may be out of most IT departments' financial reach, it can be money well spent.
That, at least, was the experience for Broadcom, which brought in a person dedicated to selling IT to the rest of the enterprise, Phil Malatras, senior IT manager at the semiconductor developer, told Rick Schwarz, communications manager at The Information Management Forum.
Because there was so much interest in this subject, IMF recently hosted a members-only webinar on the topic for its approximately 100 member organizations, said Ted Williams, the organization's executive director, in an interview. IMF affiliates are large enterprises, he said.
In an interview, Williams told me:
I think it is a function that businesses are doing, but it is not a role businesses are funding. It's something that falls to the CIO or the CIO organization, but usually it's not a funded position. It certainly is critical for IT to be able to talk to the business and try to get out in front, doing offense instead of a defensive position where they're justifying spending. If you have the budget and you have the ability to do what [Broadcom] did, then that's tremendous. We've seen it done it with the regular IT leadership, too.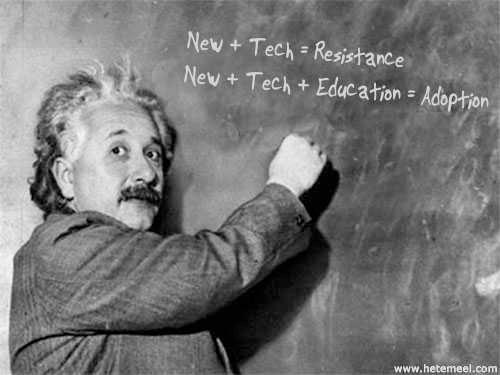 Some businesses look outside for help marketing IT to business groups.

"We do have a marketing/communications role within our department, albeit an outsourced role. I find huge value in creating this role as the customer's memory needs constant refresh and someone who does this better than IT has been a value-add," said Priya Narayanan, a knowledge management and outsourcing specialist at a large oil and gas upstream organization in India, in a LinkedIn discussion.

Within the next couple of years, the company hopes to bring this role inhouse, Narayanan said.

Shouldering the responsibility
Other businesses place the burden of IT marketing squarely on the shoulders of its top technology executive -- the CIO, CTO, or IT manager.

William Carltock, Chief Technical Officer at United States Medical Supply, told me:
It is no secret that IT can often only be noticed when things are broken, so I go out of my way to market every day. I try to do this by providing system availability stats, factual cost savings related to IT efforts (such as automating a manual task), and clearly defining the value of development efforts often in terms of revenue enhancement. In addition, I also find that selling the costs associated with redundancy, DR and business continuity as insurance, while calculating and communicating realistic costs of downtime is critical to justify and address budgetary concerns. The best marketing tool is the painful experience of a system outage, but I try to explain it before it happens. A marketing person once told me that the best tools are sex and fear. So I try to make new efforts sexy, and scare the crap out of management to convince them the value of a new SAN.
Tight budgets mean organizations typically rely on CIOs and their staffs to market IT internally, IMF's Williams said. And marketing is vital to the entire organization's success.

If IT is an after-thought, a department can select its new barcode system, point-of-sale solution, or other technology without the department's input, thereby missing opportunities to fully leverage its investment. When the CIO is involved in resolving a business problem, instead of a technology problem, the organization and IT benefit, Williams noted.
What we have found is that organizations who have earned a seat at the table and are in early on conversations tend to be far more innovative across the organization, not just in IT, tend to be places that earn awards for employee retention, tend to be places where employees like to work in IT, and have lower unit costs because interestingly, they tend to be doing most things right.
Whether you have the budget and desire to hire an external marketing pro for your IT department, or opt to lay this responsibility on your CIO, the benefits of marketing IT to other business units are clear for both IT and the entire organization: More trust, greater visibility, and a more competitive, innovative business.

Related posts:

— Alison Diana



, ThinkerNet Editor, Internet Evolution
The ThinkerNet does not reflect the views of TechWeb. The ThinkerNet is an informal means of communication to members and visitors of the Internet Evolution site. Individual authors are chosen by Internet Evolution to blog. Neither Internet Evolution nor TechWeb assume responsibility for comments, claims, or opinions made by authors and ThinkerNet bloggers. They are no substitute for your own research and should not be relied upon for trading or any other purpose.

previous posts from Executive Clan Editor's Blog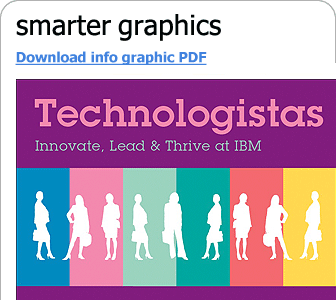 an IBM information resource


an IBM information resource

Expert Integrated Systems: Changing the Experience & Economics of IT

In this e-book, we take an in-depth look at these expert integrated systems -- what they are, how they work, and how they have the potential to help CIOs achieve dramatic savings while restoring IT's role as business innovator.
READ THIS eBOOK


your weekly update of news, analysis, and
opinion from Internet Evolution - FREE!
REGISTER HERE



Wanted! Site Moderators

Internet Evolution is looking for a handful of readers to help moderate the message boards on our site – as well as engaging in high-IQ conversation with the industry mavens on our thinkerNet blogosphere. The job comes with various perks, bags of kudos, and GIANT bragging rights. Interested?

Please email: moderators@internetevolution.com